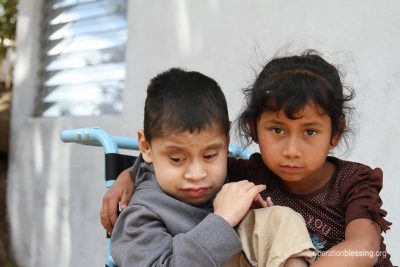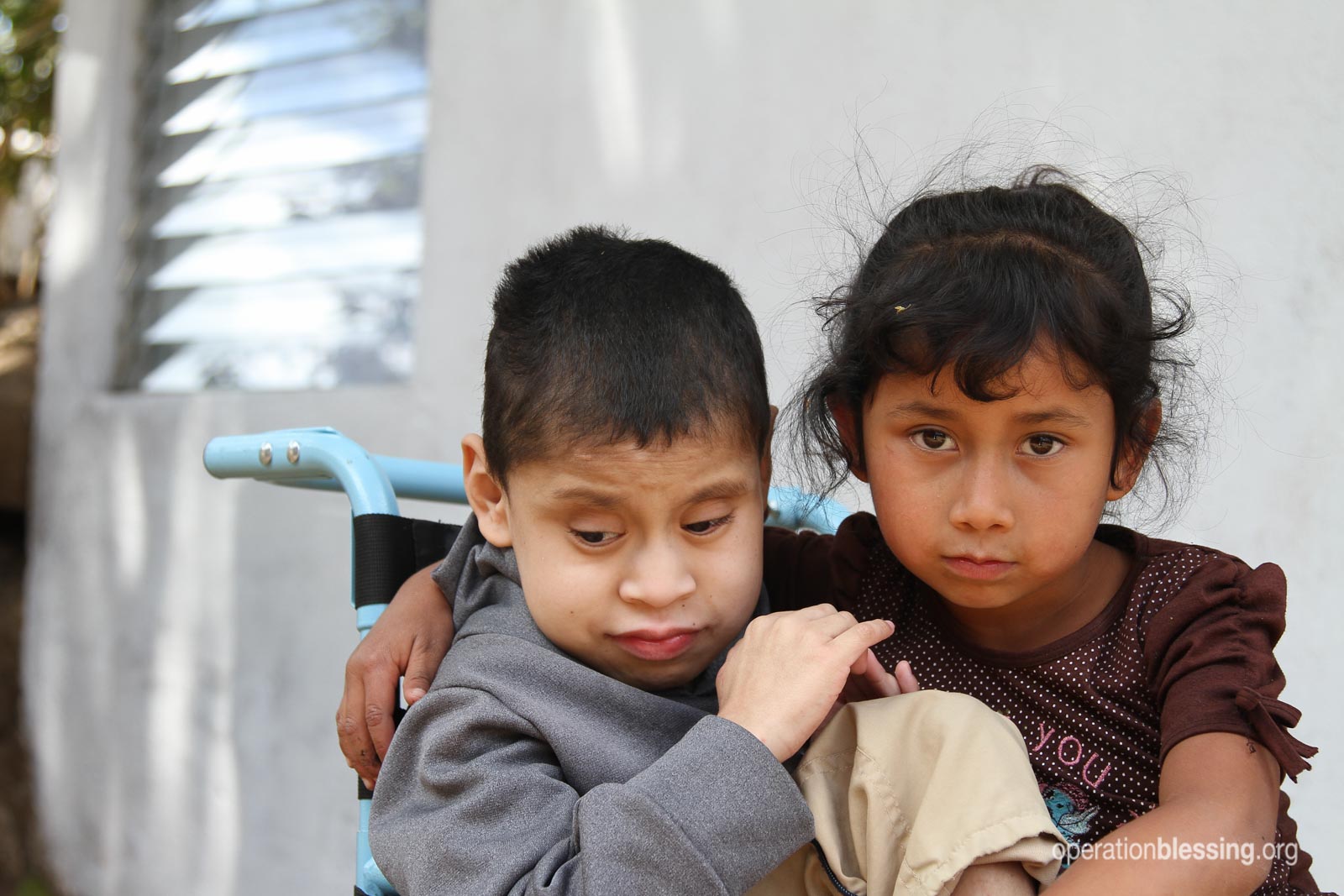 GUATEMALA – The last nine years have been tough for Sandy. It all began when she found out her son, Carlos, would be born with cerebral palsy. He would suffer from paralysis and have special needs. Then, just two and a half years after the birth of their daughter, Ilse, Sandy's husband abandoned their family.
Sandy suddenly found herself a single mother with two children, including one with special needs, to support. She sought work cleaning houses, but she continuously came up short. Desperate to make ends meet, she began to sell off what few possessions she had, but it still wasn't enough. Time and again, Sandy found herself without the resources she needed to pay her bills and support her children.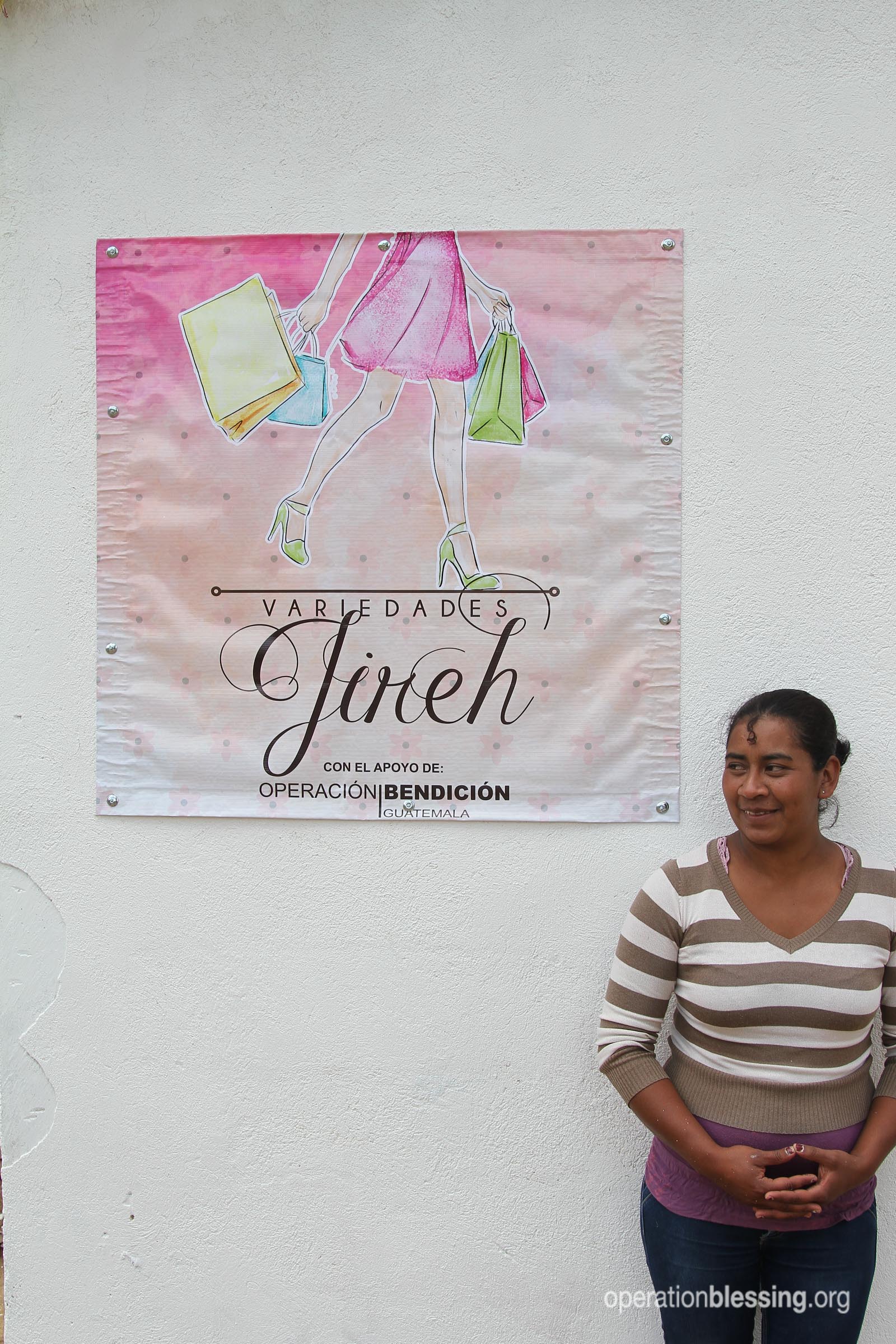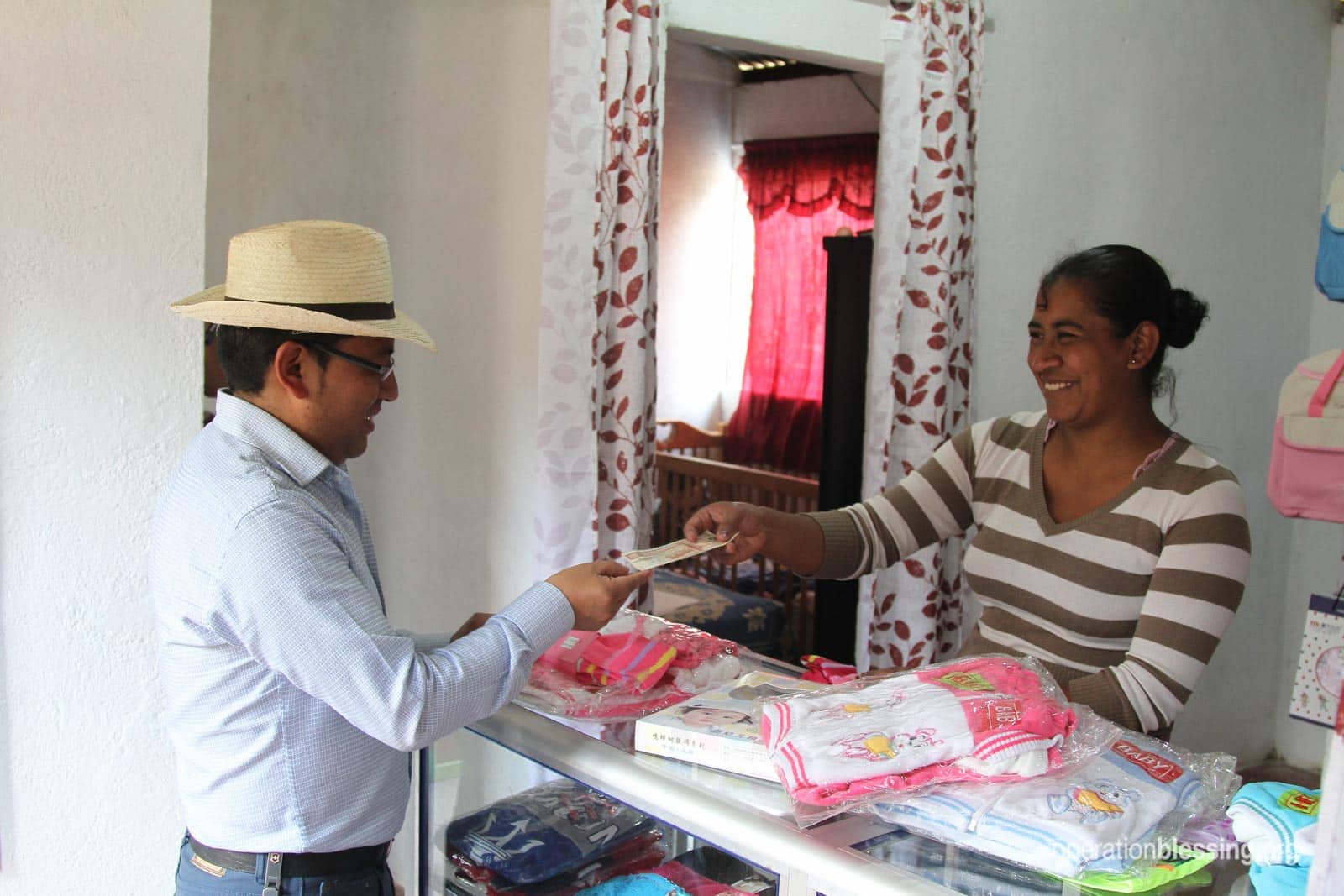 OB Guatemala staff visited Sandy's village and, after hearing her story, knew Operation Blessing could help. Since 9-year-old Carlos cannot walk on his own, the first order of business was to get him a brand new wheelchair so that Sandy doesn't have to carry him wherever they go. Next, Operation Blessing renovated Sandy's home and turned her front room into a small store where she can sell clothing and other essential items to those in her community. This was the break Sandy had been praying for. "When you came into my home I felt a lot of happiness," she said. "This is a dream come true. I always imagined having a business and being able to take care of my children."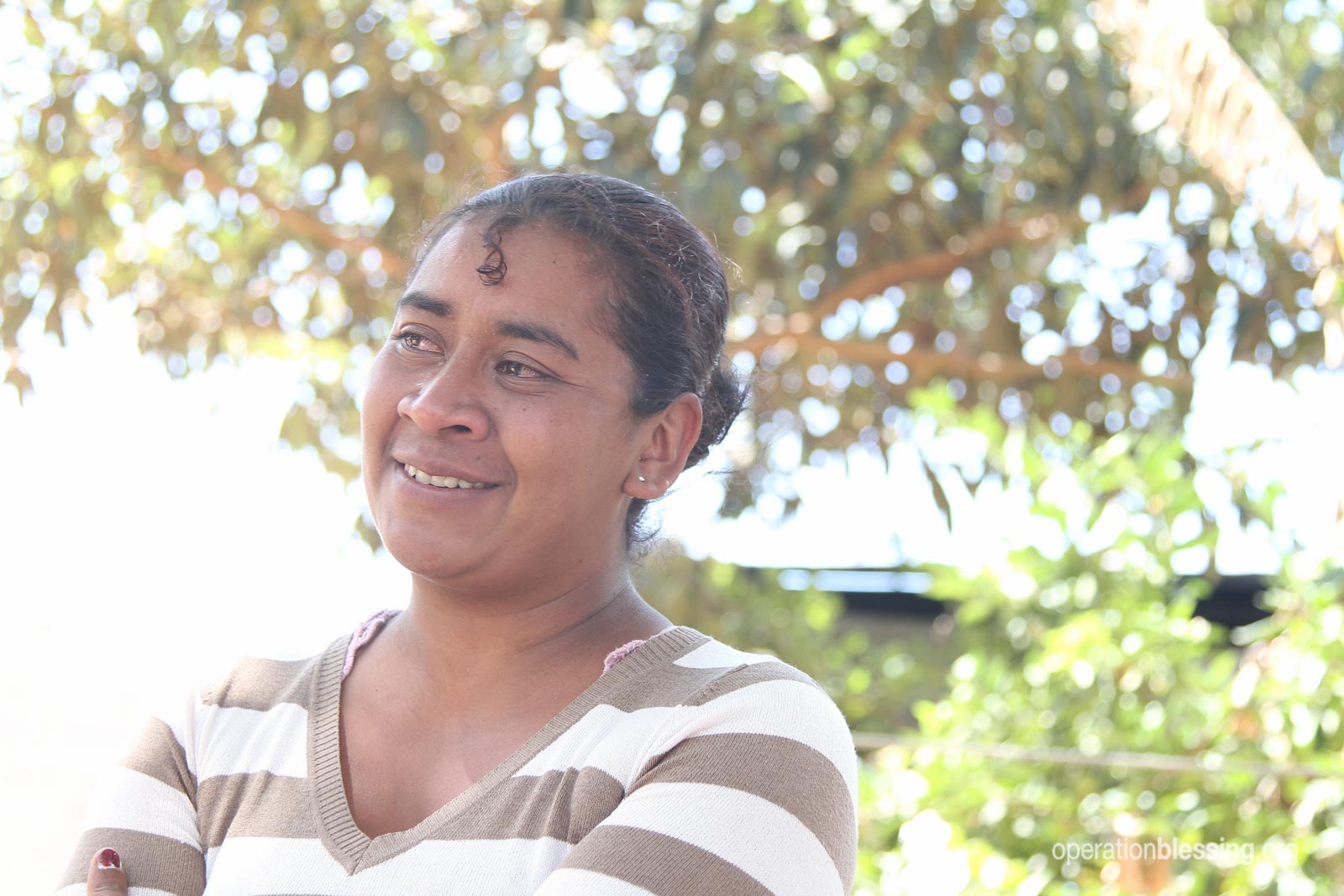 She eagerly joined in, helping the OBI workers paint her home and prepare her new business for its grand opening. The day finally came. Operation Blessing had provided everything Sandy needed to get her business off the ground, and the store was set up and ready to go. Within a few minutes Sandy was already serving her first customer, the mayor of her village, who purchased several items for his children. Now, Sandy's business is thriving. Providing for her children, and her son's special needs, is no longer just a dream.
Her paint-flecked hands wiped tears from her eyes as Sandy said, "I do not know how to express my gratitude, I just know that God will reward you all for this."
HOW YOU CAN HELP

Your support is critical in helping families fight poverty.
Click here to make an online donation today
and let your gift make a significant impact in the lives of those who urgently need it.