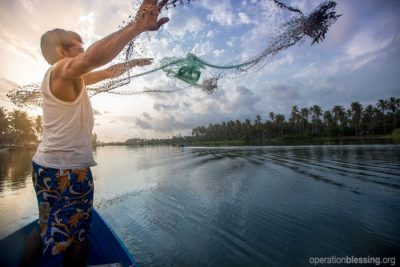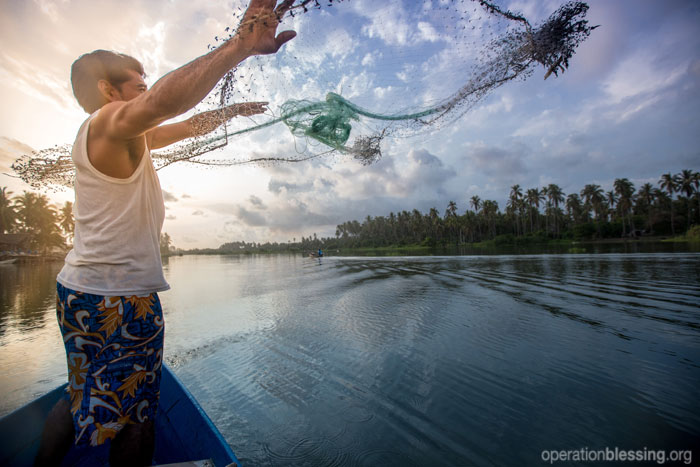 PLAYA AZUL, Mexico – When Hurricane Manuel struck his small fishing village, Wilbert heroically saved the lives of many people, but after the storm had passed, he was the one who needed saving.
A hardworking fisherman with a servant's heart, Wilbert had taken it upon himself to become a certified lifeguard after two members of his village had drowned at sea. Not long after he had completed his training, Hurricane Manuel tore through his village and Wilbert bravely put to use the skills he had learned—saving two families as well as his own and becoming a local hero.
Although his family was safe, his home flooded and most of their possessions were destroyed—including Wilbert's fishing boat. Without it, he had no way to feed his wife and three children. But he did not lose hope, and prayed that somehow he would find a way to provide for his family again.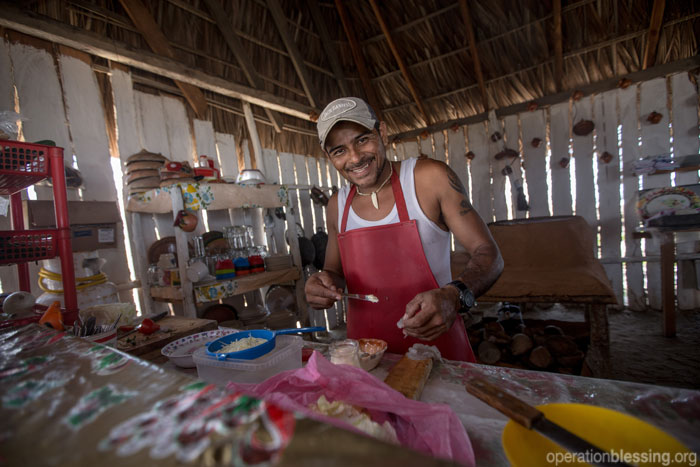 Soon, Operation Blessing came to Wilbert's village, providing new fishing boats and other materials to help the community get back on its feet—including a new panga fishing boat for Wilbert and his family. The very first thing he did that day was go fishing.
Wilbert's wife, Elizabeth, was never able to finish her education, but she has great hopes that her children will be able to have a better life. She had always dreamed she would be able to help her husband provide for their family and with help from OB Mexico, she is now able to do just that.
Teams helped Elizabeth set up a restaurant near the sea so she can cook and serve the fish that Wilbert catches.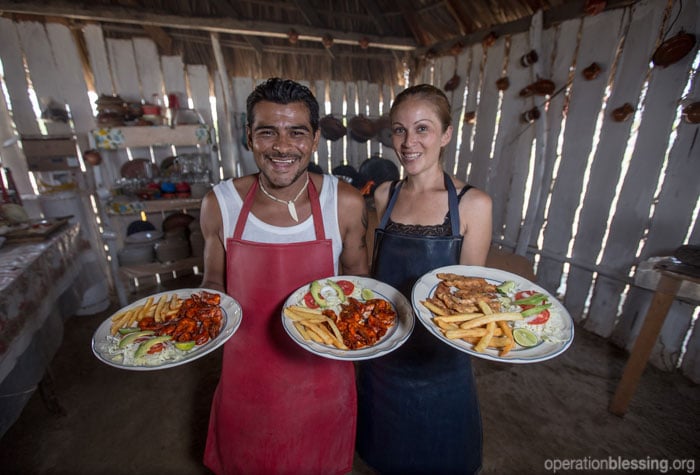 "Since Operation Blessing came to my life, it has completely changed," Elizabeth said. "I do not have enough words to express my gratitude because now, thanks to you, my family's future is safe."
Now, with a new boat and successful restaurant, Wilbert and his family are thriving and continue to work hard and help others in their community.
"Ever since Operation Blessing arrived, good things have come and everything is different," Wilbert said. "We are so thankful for all your help!"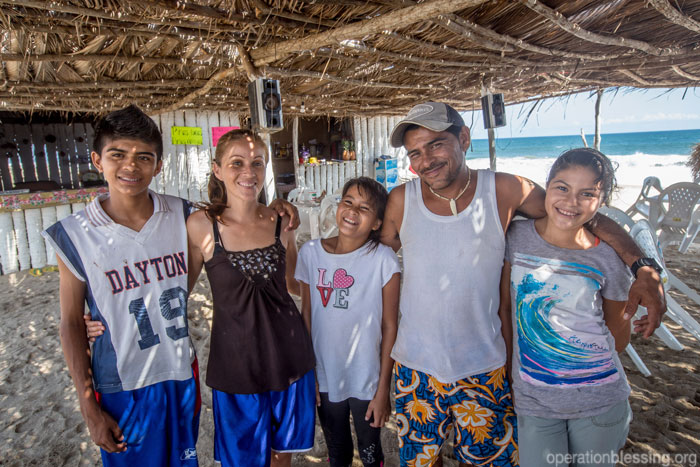 HOW YOU CAN HELP

Your support is critical to providing relief for the hungry, water for the thirsty, medical care for the sick, disaster relief for those in crisis, and so much more.
Click here to make an online donation today
and let your gift make a significant impact in the lives of those who urgently need it.

Print Friendly