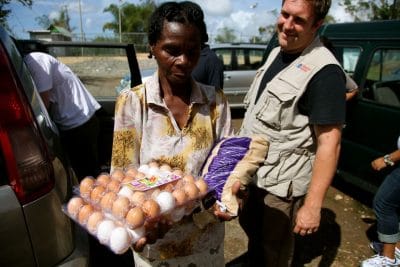 Bringing relief to hurricane-ravaged St. Lucia

ST. LUCIA – Just over a week ago, Hurricane Tomas caused huge panic as it moved toward Haiti. With over one million people displaced from their homes and living in flimsy shelters, the media was focused on the camps in Port-au-Prince as the nation braced for the storm.
Fortunately Tomas tracked to the west enough to barely sweep the coastline and, other than some significant flooding in coastal towns, a catastrophe was averted. But in the midst of the attention Haiti received over Hurricane Tomas, 800 miles to the east, the island of St. Lucia was quietly suffering an emergency on a national scale.
When Tomas made landfall over St. Lucia as a category 2 hurricane it was moving very slowly. For 24 hours heavy rains and winds lashed the mountainous island in a storm that has been called the worst in 180 years.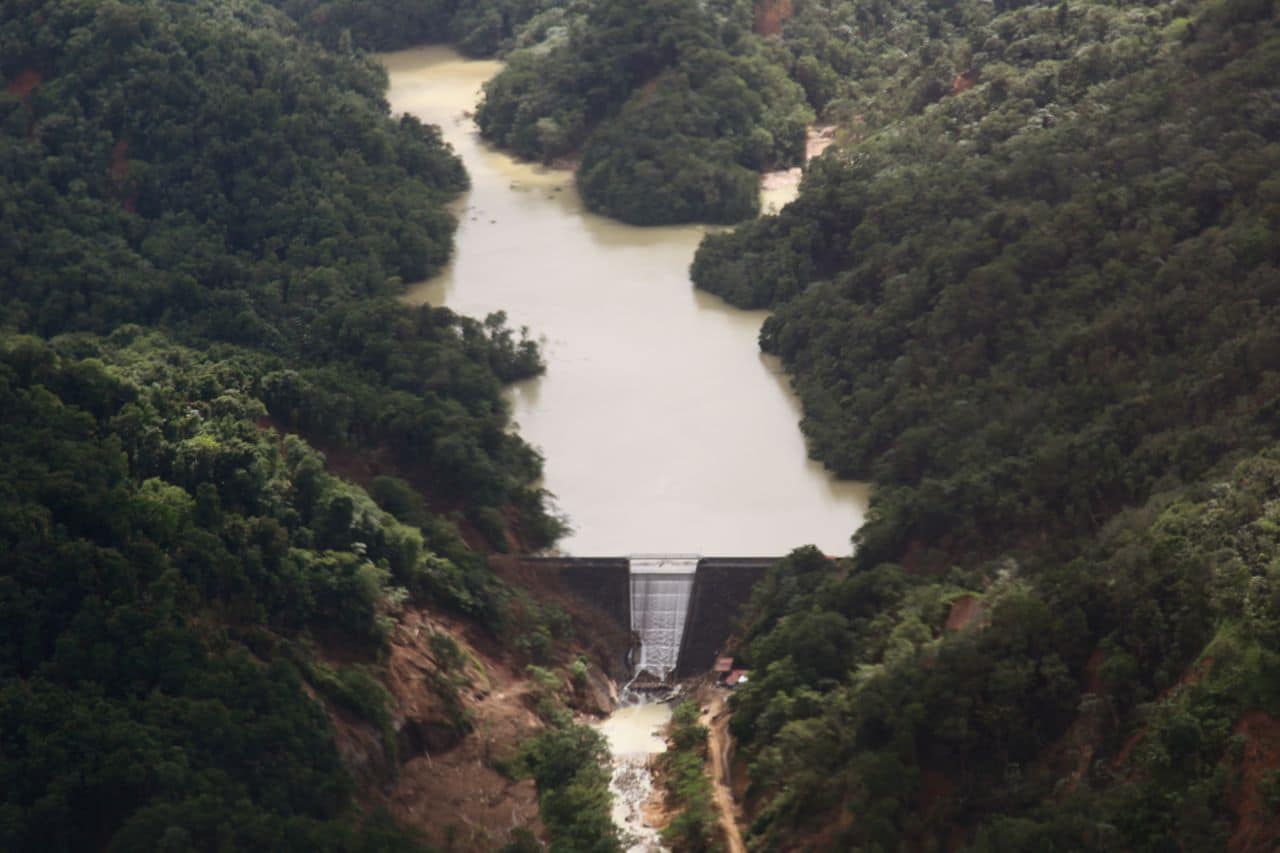 The torrential rains cascaded down the steep valleys and many flash floods and landslides invaded towns taking out homes, roads, power lines, water pipes and people. To date, 14 people have been confirmed killed by the storm and seven more are still missing.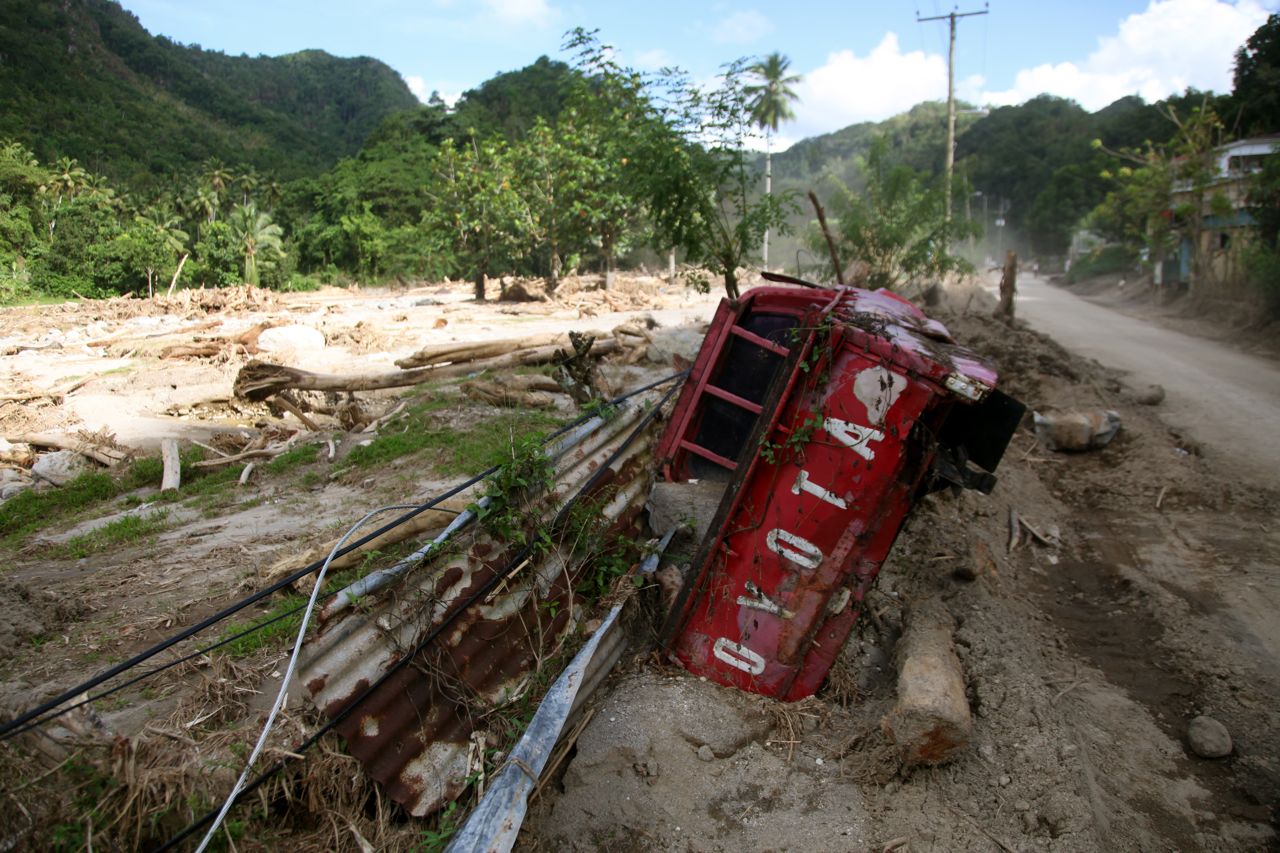 Operation Blessing was invited by the premier of the Cayman Islands, McKeeva Bush, to join a Cayman government delegation on a relief flight and damage assessment in St. Lucia. When Hurricane Ivan pummeled the Cayman Islands in 2004, Operation Blessing was instrumental in providing emergency relief supplies; so the Cayman government has recognized our ability to respond quickly and effectively to disasters.
The reports from St. Lucia suggested that water was a critical need, so Operation Blessing began to mobilize two emergency water purification units (like the 35 units we have deployed in Haiti). Each water plant has an output capacity of 600 gallons per hour and is able to turn horrible muddy water into crystal clear, safe, drinking water.
When Operation Blessing's president, Bill Horan, and I arrived in St. Lucia with the Cayman delegation we were met by St. Lucia government officials and taken by light aircraft to see some of the devastation from the air. We were shocked to see entire mountainsides stripped of their rainforest and now bearing nothing more than red mud. Below, towns had literally been swept away by an avalanche of mud and debris.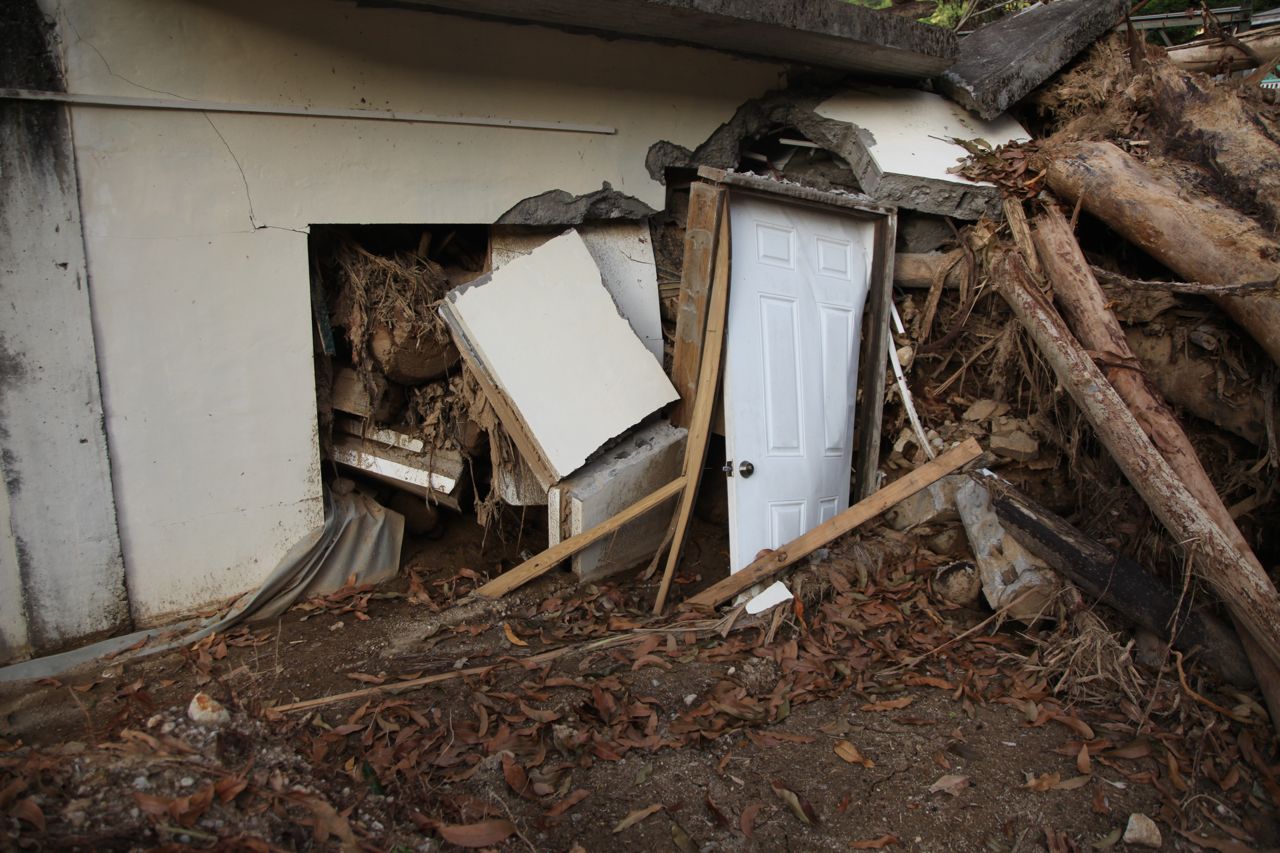 On the ground we saw where roads and bridges had not just crumbled but had literally disappeared. In one spot we were shown a primary school that was now surrounded by acres of mud and logs. With so much damage to infrastructure it was clear that the island was in a crisis. As we had heard, the most serious need on the island is definitely water.
Thanks to a growing tourism based economy, St. Lucia had been able to develop its infrastructure to where most parts of the country were connected to piped water. But at the heart of the island's water system is a dam and the control room for the dam along with many of the water pipes were completely wiped out by mudslides.
For the last two weeks the entire nation has been cut off from a supply of water and the people have been rationing water from plastic roof tanks and cisterns. But now even that water is running out, and the situation has been growing more desperate by the day. As the government races to repair at least some of the water system, the people have been taking matters into their own hands in order to survive. Some islanders have been illegally collecting river water and selling it from tanks in the back of pickup trucks. We even heard reports of fights breaking out over buckets of water and many people are looking for water from springs and streams.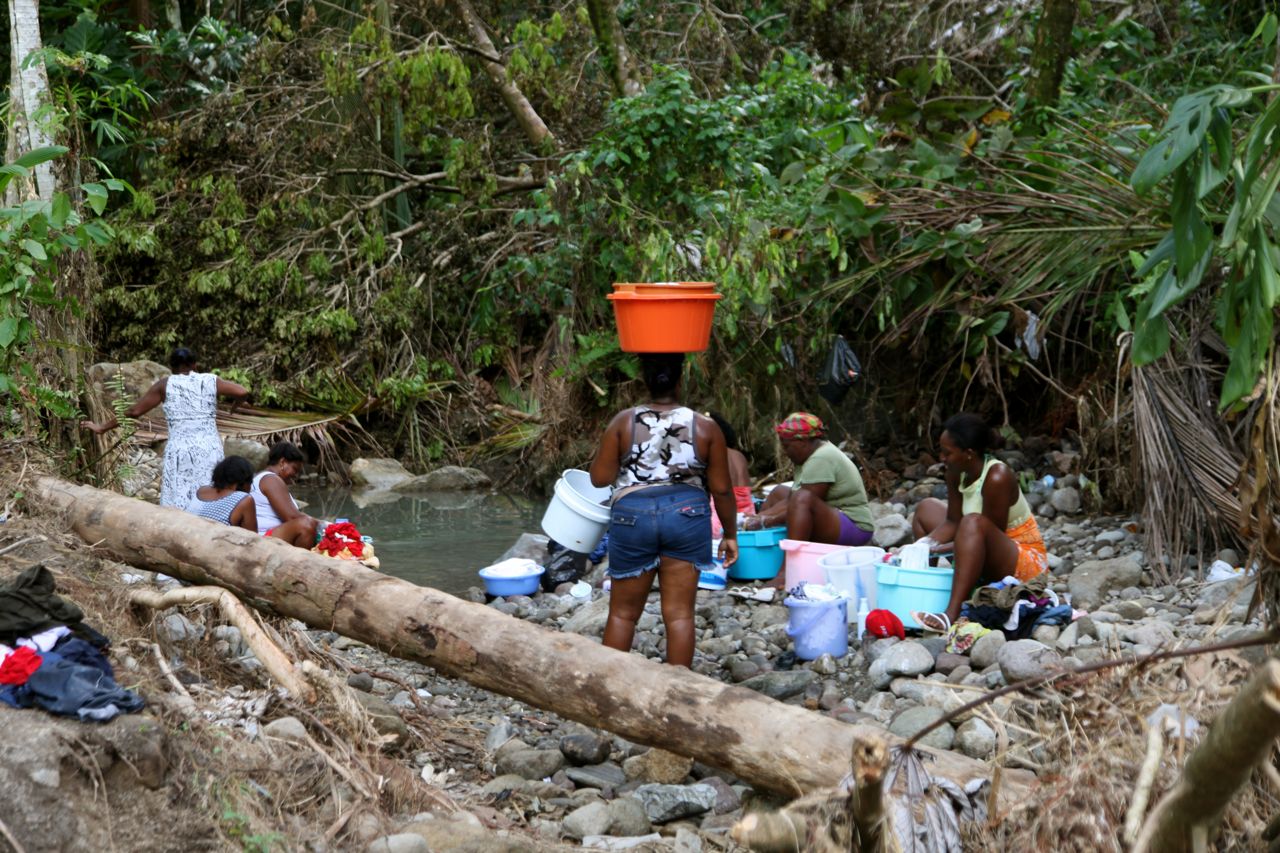 I stopped on the side of a mountain road to talk to villagers who were collecting water running out of cracks in the side of the mountain. They had shoved pieces of bamboo under the water to create spouts and were collecting water in buckets.
"I have to do this every day so my family can have water to drink," said one of the villagers. They said that so far no one has gotten sick from that water source, but I had been told by members of the ministry of health that in some places people have been drinking from streams and rivers that are apparently contaminated and have gotten very ill from the water.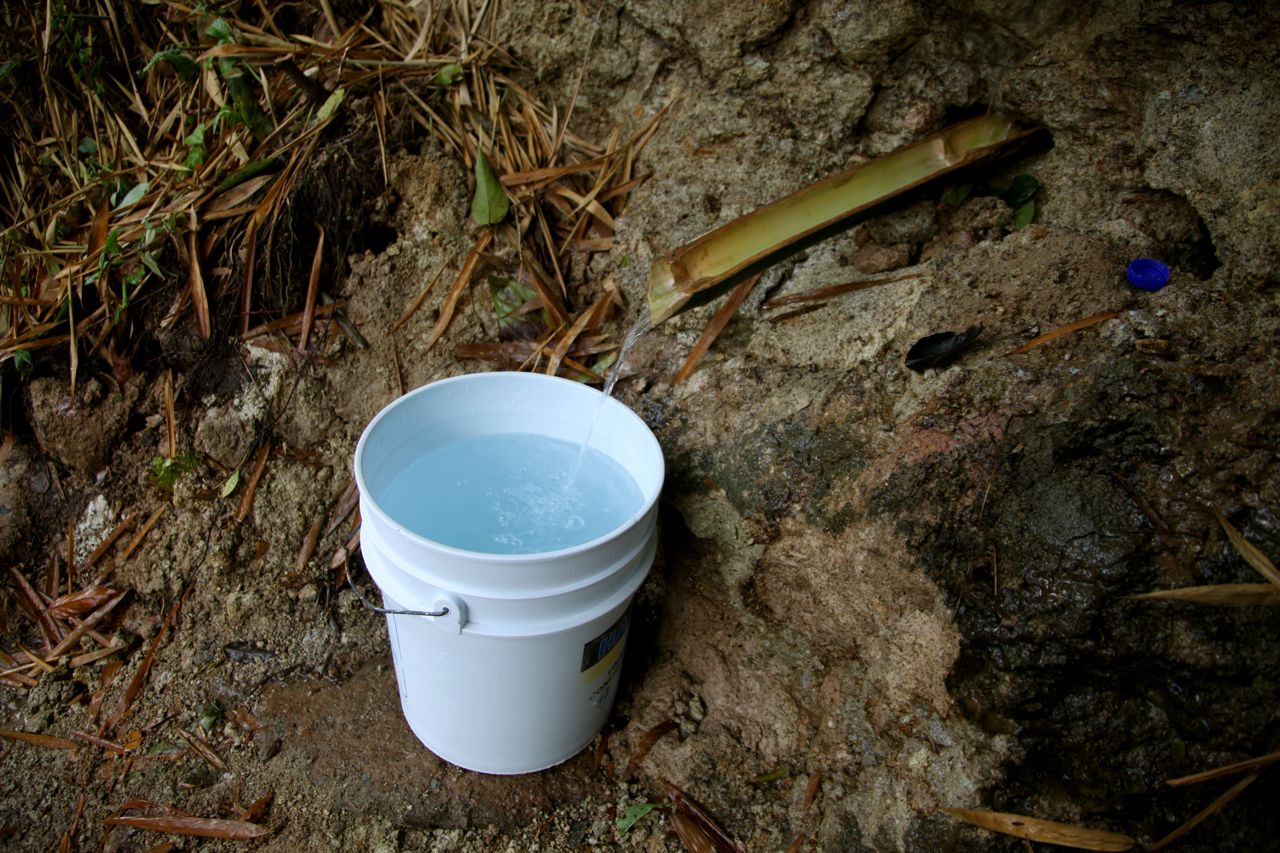 As we continued along the mountain road we saw more and more people collecting water from the hastily set up bamboo spouts, it was as though the clock had been turned back hundreds of years. We take for granted how easy it is for us to get clean water, especially if we have it piped to our house. But when those pipes break, the only way to get water is from natural sources.
The problem now is that many natural water sources in St. Lucia have been contaminated from so much flooding. There is no bottled drinking water available to purchase on the island; even my hotel is asking that we do everything we can to conserve water. Restaurants are closing because there isn't any water to clean the food or dishes, and the overall drop in hygiene due to a lack of water is creating more sickness.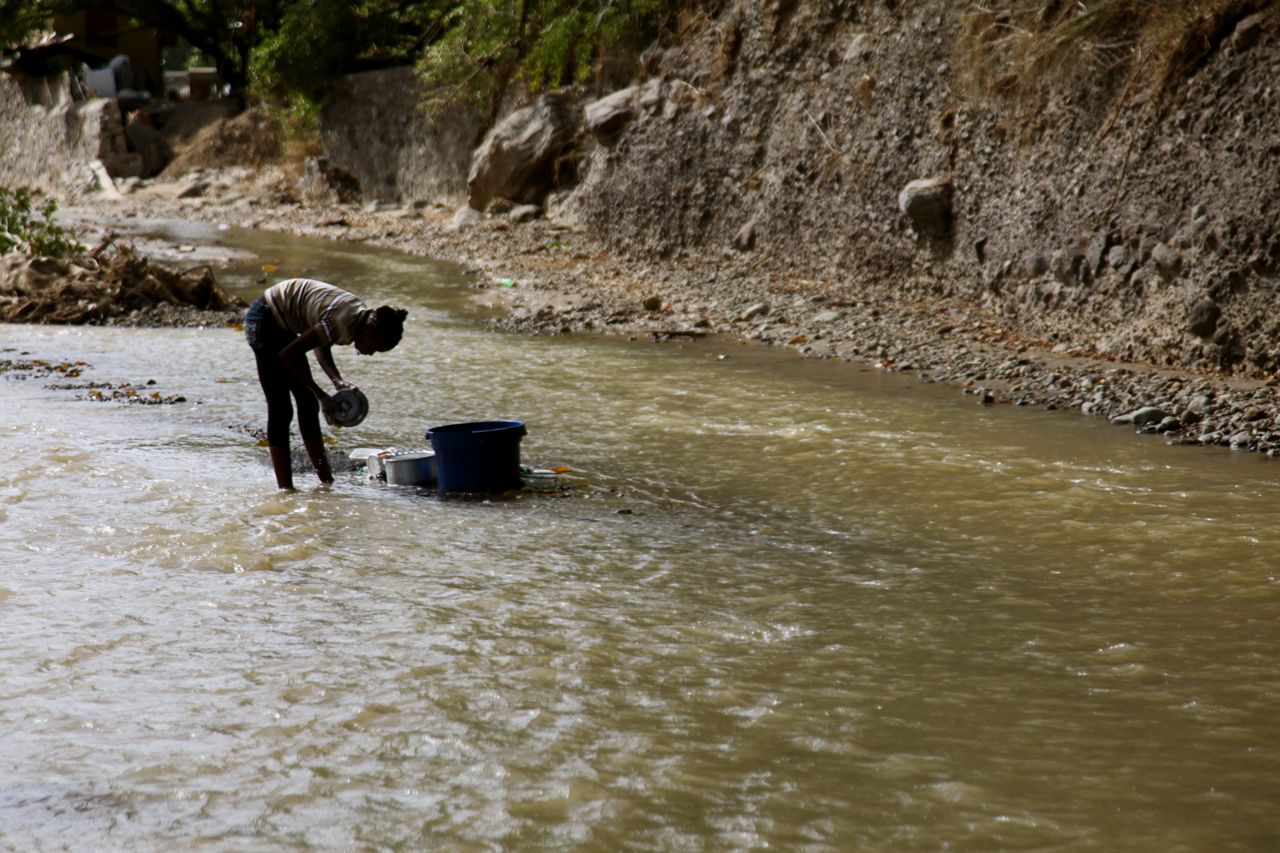 As we got a clearer picture of just how serious the water crisis is on the island it made our water purification systems even more vital. Working with the Ministry of Health and the National Water Company, we have located two large coastal fishing communities who are in dire need of drinking water. Our two water units are already en route and will be placed at strategic points in the communities to provide safe water for more than 4,000 people.
As we visited the communities most in need of water the director of the Office of Environmental Health told me of some shelters where displaced families are living and in need of food and hygiene supplies. I was also introduced to a German man who has been living in St. Lucia for two years, Sven Homscheid. He works for a German renewable energy group and he was personally motivated to raise some funds amongst his friends and colleagues for these displaced families.
Some members of the Office of Environmental Health took us to a huge supermarket in the capital city, Castries, and we set to work gathering essential hygiene supplies and food to take to shelters in the hardest hit areas. Operation Blessing was able to purchase around 1,000 pounds of supplies including fresh vegetables, canned goods, rice, pasta, eggs, milk powder, dried fish, diapers, soap, disinfectant, toothbrushes, pain killers and oral rehydration salts. We had a long line of shopping carts and packed the goods into a convoy of SUVs.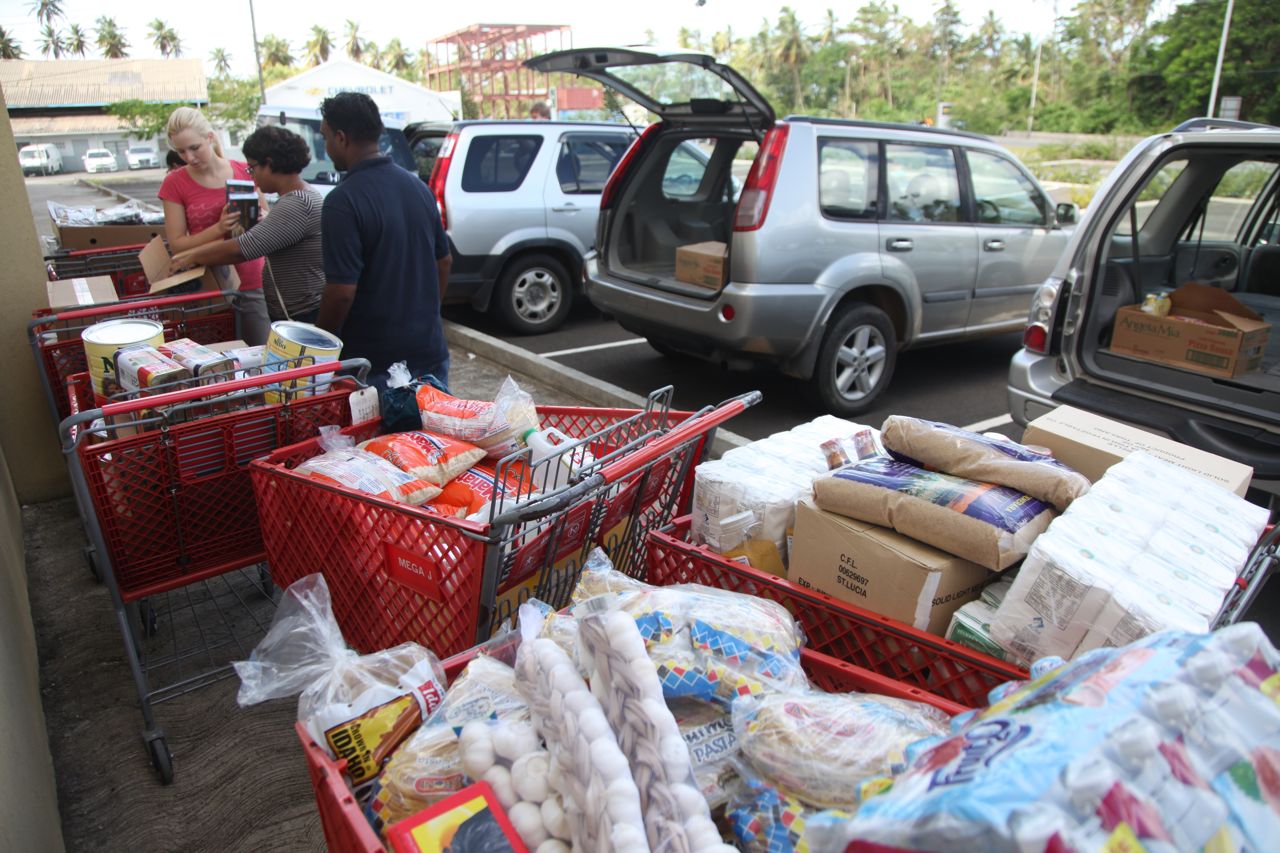 The roads to reach these shelters were perilous, twisty, winding mountain roads with sections that had collapsed. In some places we had to carefully ease around sheer drops of hundreds of feet. All along the way we passed scarred mountainsides where a slew of mud and wood had covered the road.
It has only been in the last couple of days that engineers have been able to clear the road to where cars can get in and out, and large trucks are still forbidden. In the valleys there were rivers that would be 20 feet wide on a normal day, but we could see where they had flooded to span 100 feet or more and washed thousands of trees out to sea.
We arrived to an abandoned town called Fort St. Jacques. It had been inundated with flash floods, and eight people had been killed. Most of the homes were destroyed. A few residents were combing the wreckage looking for belongings; they still seemed shocked by what had happened.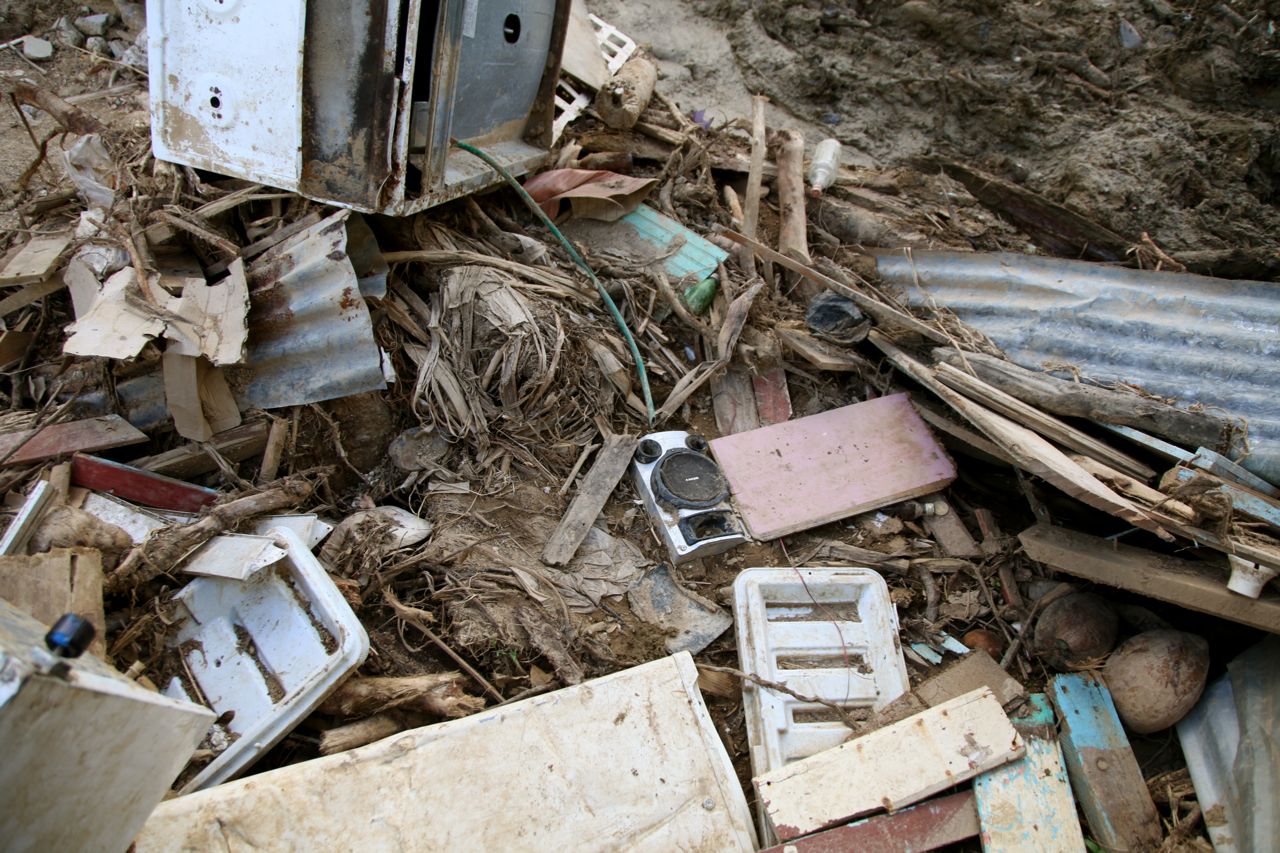 One man I spoke to asked me if I thought he could ever stay in his house again. He pointed to it half submerged in mud and covered in cracks. The government had told him and all the residents to evacuate the area as the mountains above were still unstable. I didn't know what to tell the man other than apologize and say that if it were me I wouldn't risk living there.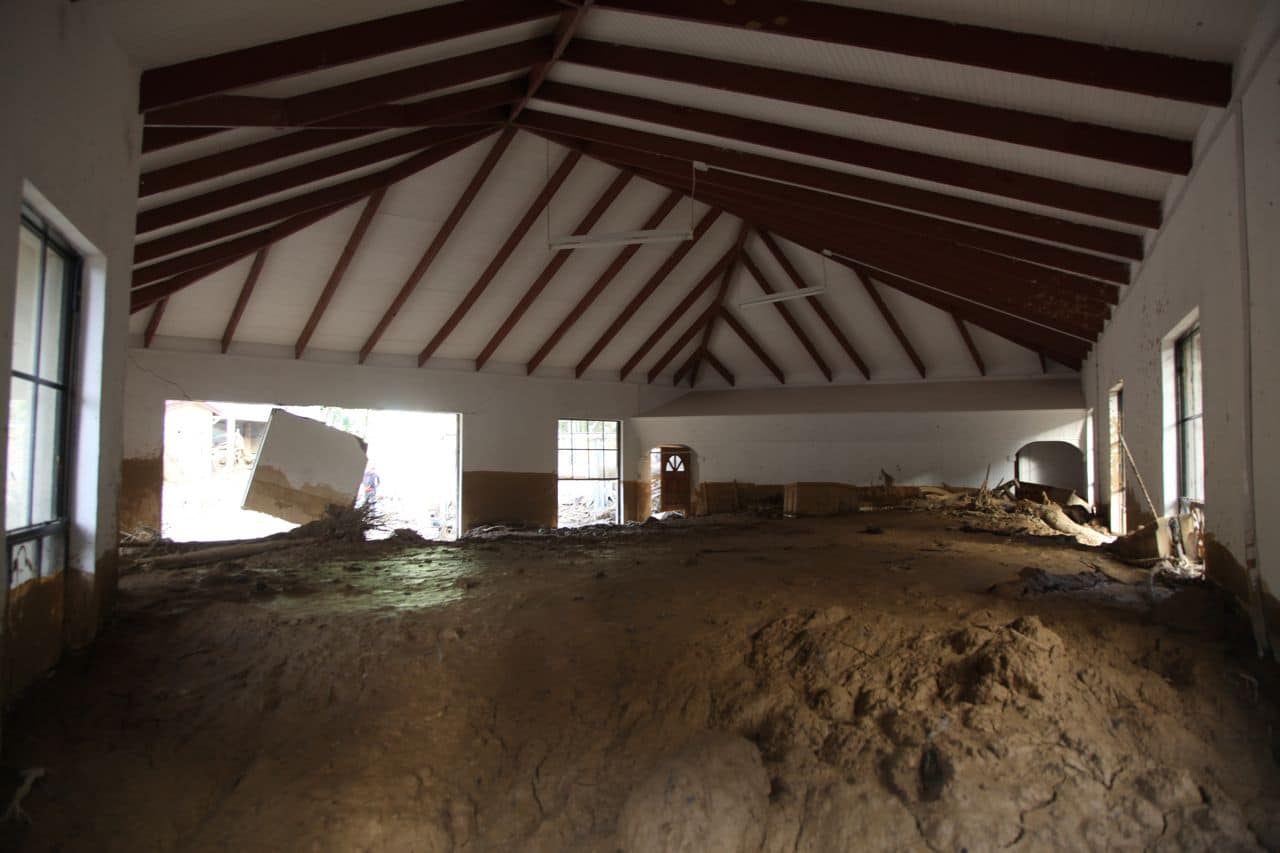 Just a few hundred yards away there was a concrete slab sticking out of the mud which had at one point been the first floor of a home. A few flowers had been placed with a single white shoe—a mother and her two children had died there.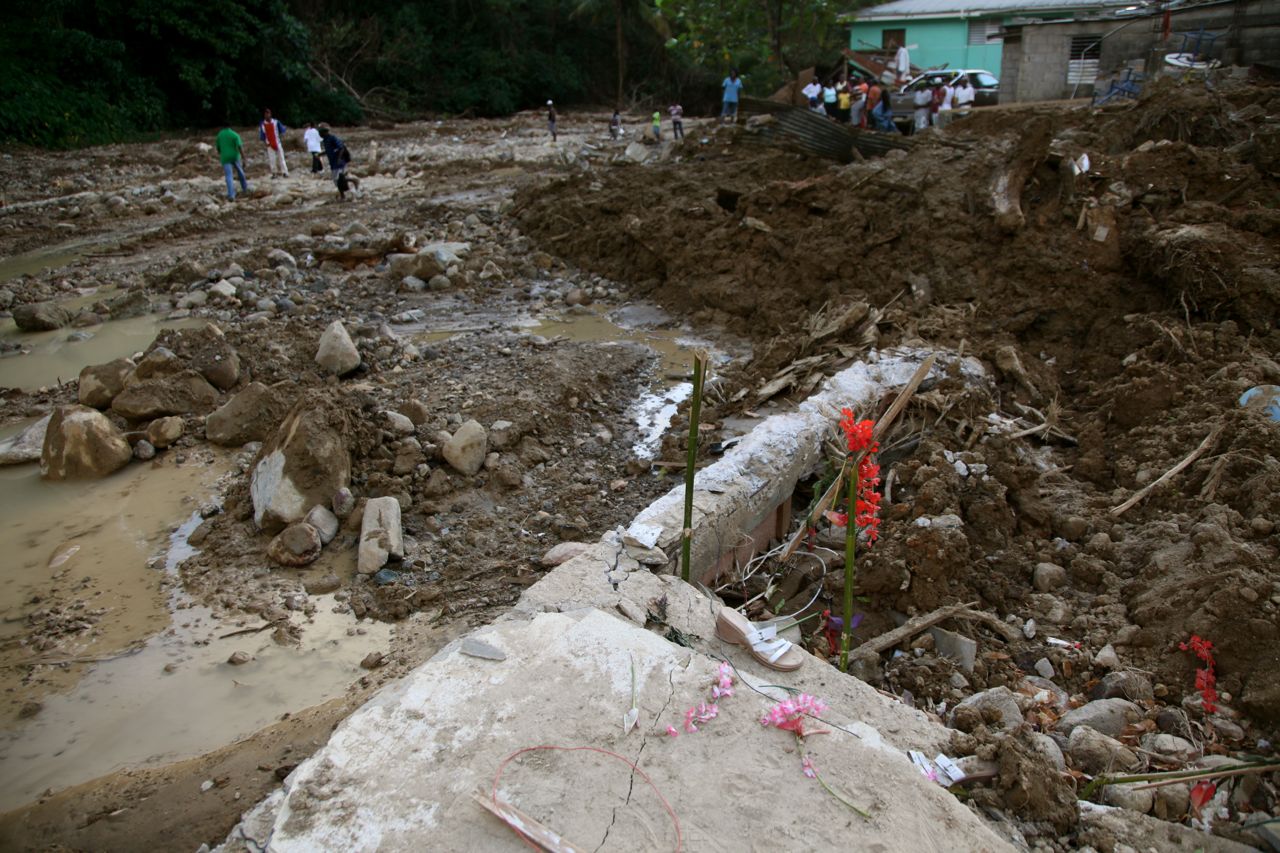 I walked over to a church that had been filled with mud and debris, in some places up to six feet deep. You could still see the pulpit sticking up out of the mud. The smell of death was thick in the air as there were many farm animals stuck in the wreckage. An iron bridge was lying up against a house tangled with huge trees and debris, it must weigh close to 50 tons and here it was swept down the mountain like driftwood—a very clear indication of just how powerful these flash floods were.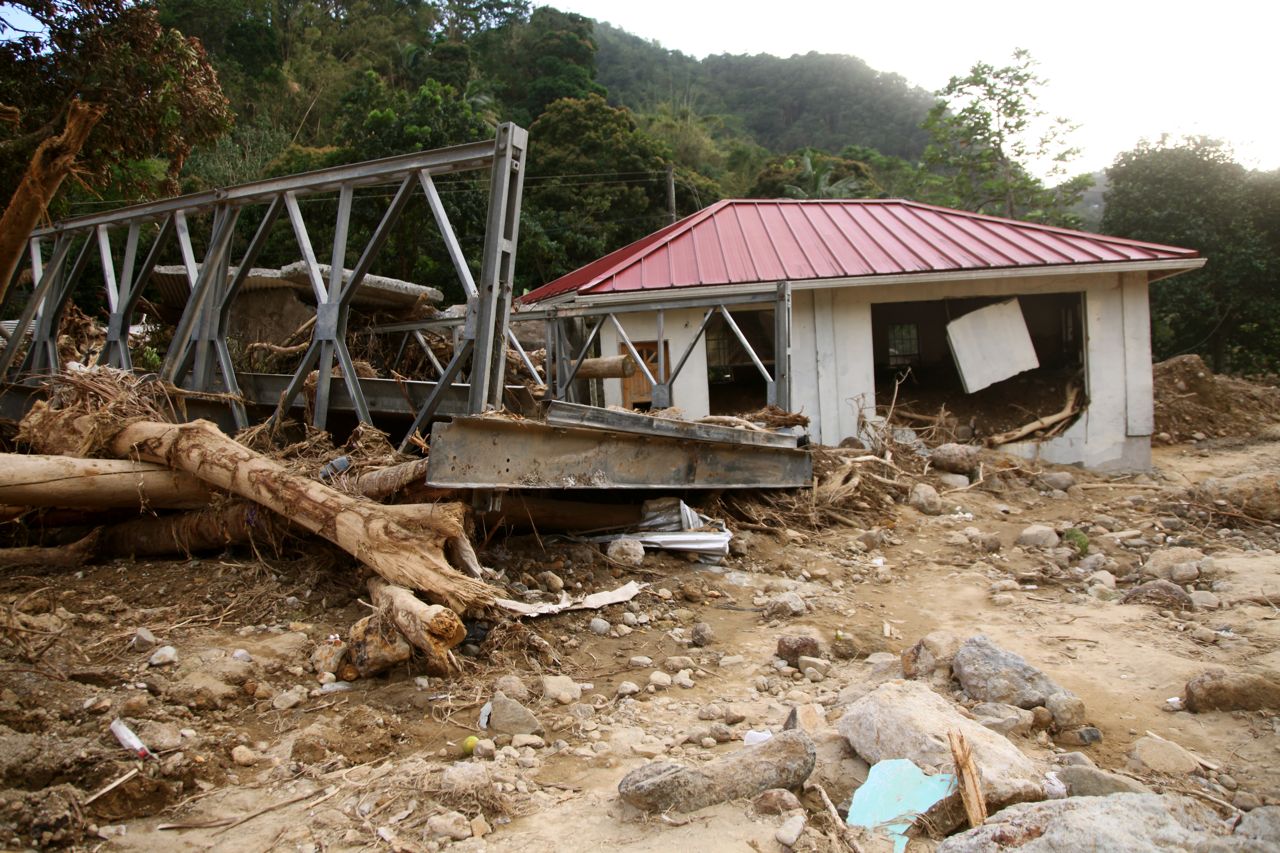 As I headed out of the community I was in sticky mud up to my waist, one local guy in our group had his shoes sucked right off his feet in about three feet of mud. As I was leaving, a friendly dog kept jumping up wanting to play; as I stroked him two guys said that his owner was the last body they had pulled out of the mud.
Not too far away was the church where around 250 of the displaced people had taken shelter and have been living since the hurricane. The church was filled with any belongings that they had been able to salvage and the smell of mold was heavy in the air as so many things had gotten wet.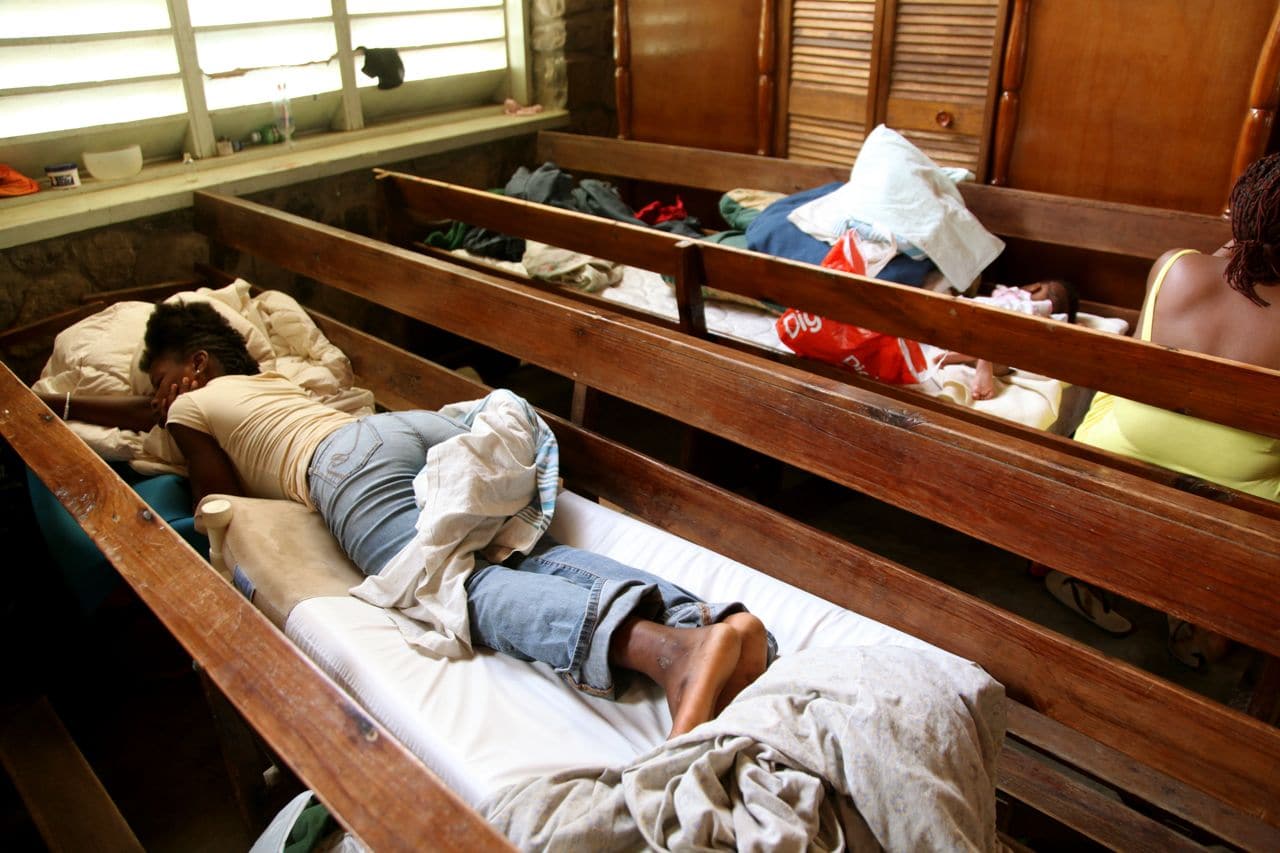 Church pews had been tuned into beds and it was full of children playing and elderly sitting, waiting for word on what will happen to them from here. The government is still formulating a plan to relocate the families, in the meantime they are without income and reliant on external support.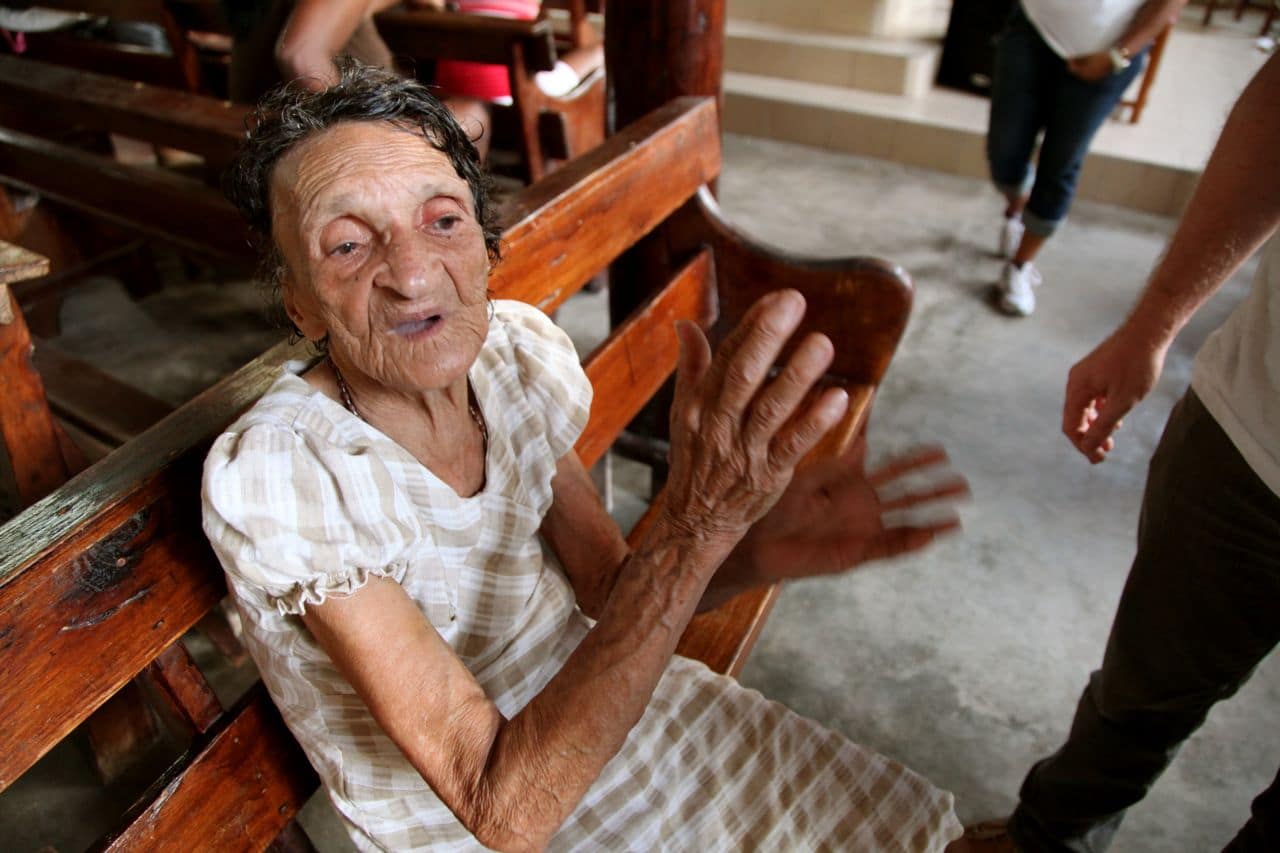 The supplies we bought were very welcome as their food supply had been running low. Many of the community members gripped my hand to say thank you and I stopped to talk to as many of them as I could to hear their stories. One very elderly woman named Bernadette described a "river" running through her bedroom taking all of her things with it. From her story and her frail condition it seemed she was fortunate to be alive.
The food that Operation Blessing provided will be a huge blessing to these victims of the storm; they have lost almost everything. Now our focus is turned to installing the water purification systems which are due to arrive by airfreight within 48 hours.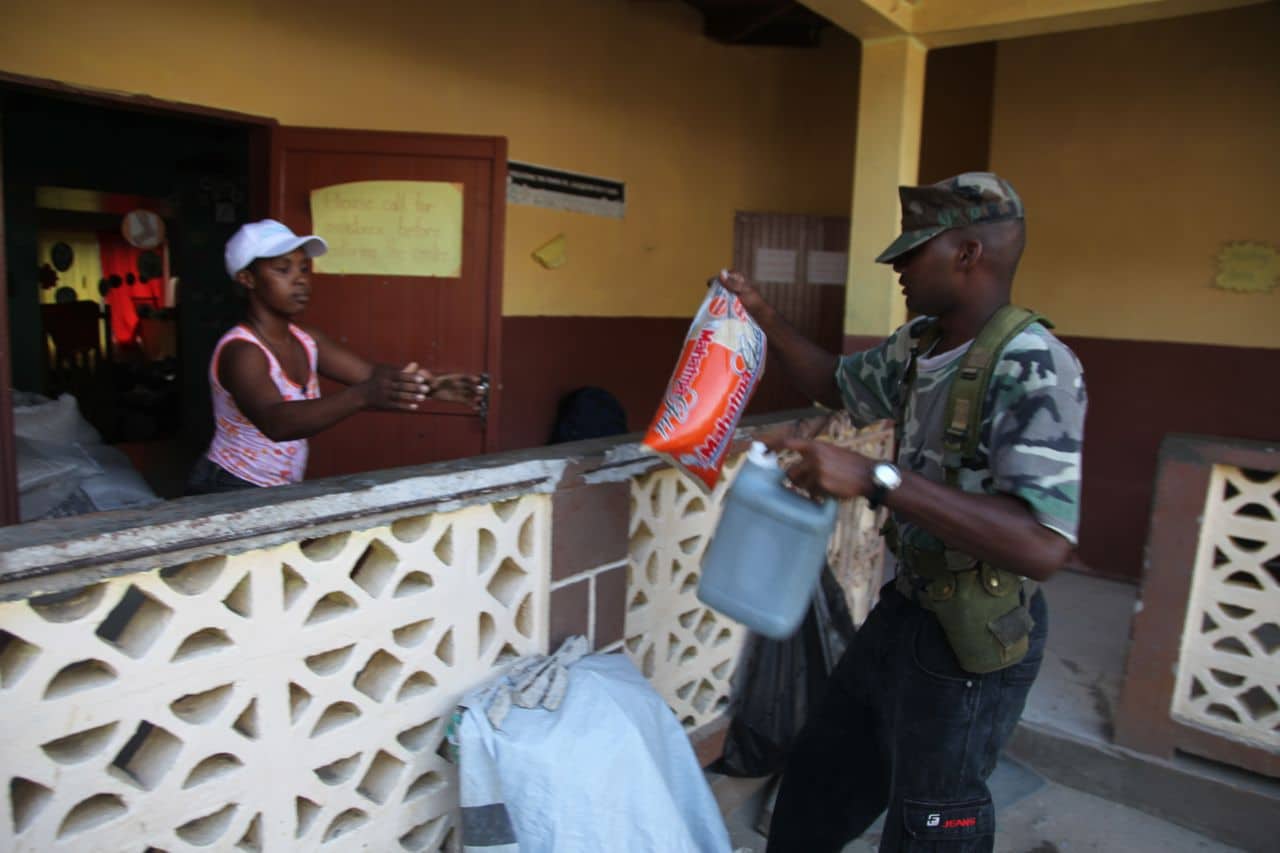 St. Lucia is a beautiful island and a hotspot for tourism; I think that has left many with the impression that things might not be all that bad for the people here. But after seeing the devastation first hand I'm surprised that more wasn't reported on the aftermath of Hurricane Tomas on the island.
Now, with water supplies dwindling, the crisis is threatening to become worse. Thanks to the goodwill of the Cayman Islands reaching out to their neighbor island in distress, OB has been able to position ourselves to support St. Lucia with vital relief supplies and safe water.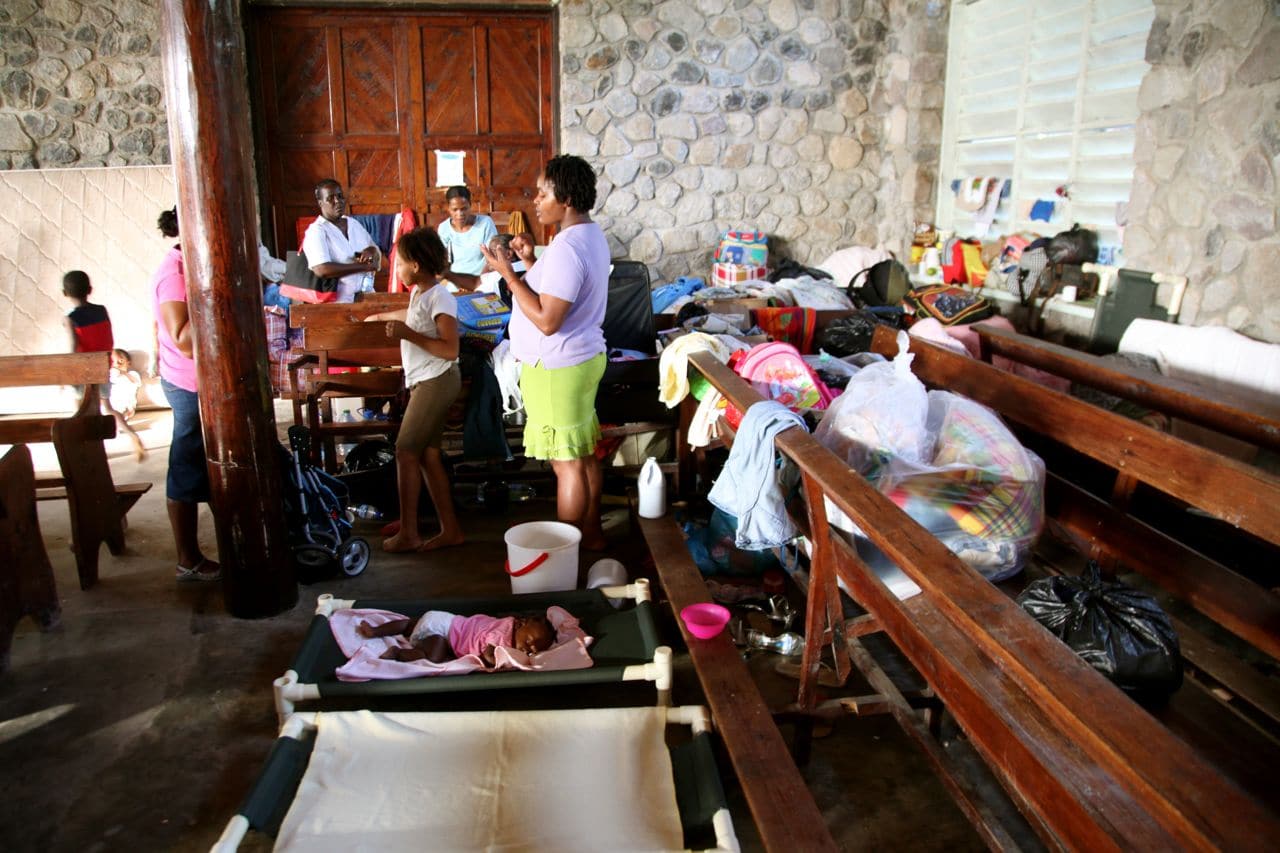 HOW YOU CAN HELP

Your support is critical to providing relief for the hungry, water for the thirsty, medical care for the sick, disaster relief for those in crisis, and so much more.
Click here to make an online donation today
and let your gift make a significant impact in the lives of those who urgently need it.

Print Friendly