HOW CAN I GET INVOLVED?
There are many ways you can get involved with Operation Blessing and bring hope to the hurting in the United States and around the world. Join one of our Volunteer Strike Teams to help victims of natural disaster in the continental U.S., or create a profile for your church, so you can join our Churches in Action network and make a difference in the lives of needy children and families.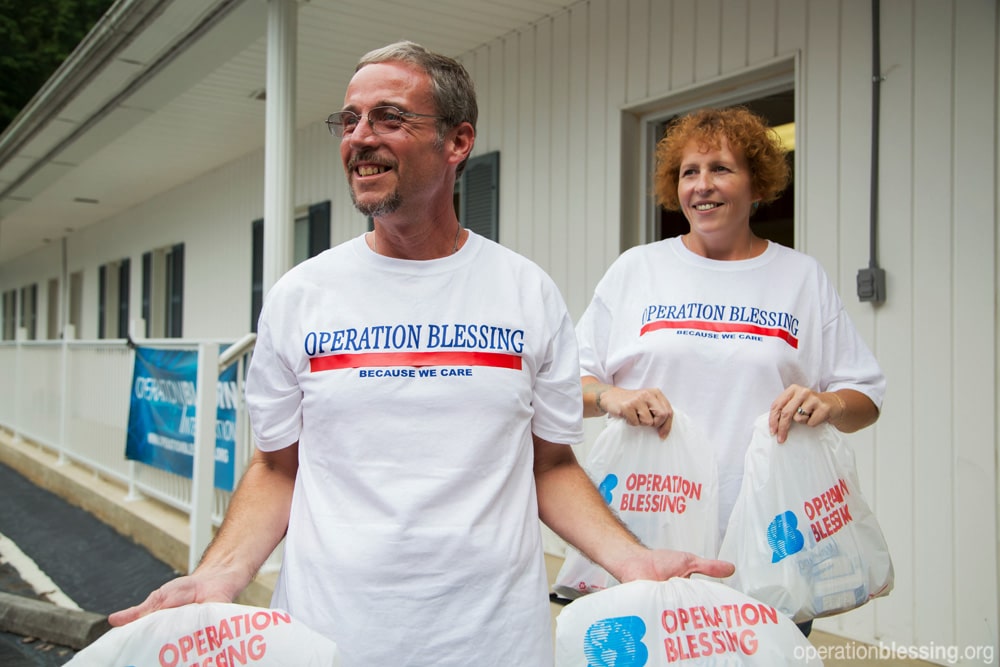 CONNECT WITH US ON SOCIAL MEDIA
Get first-hand reports from aid workers during disasters in the U.S. and around the world. Help create awareness about the need for clean water, hunger relief and community development in developing nations. And share the stories of hope from those who are rising up out of poverty.

Always keep up to date with our latest news on Facebook.
Never miss an important relief update on Twitter.
Join a circle of friends on Google+ who care about the poor and suffering!
View photos of hope and relief straight from the field on Flickr.
Watch inspiring stories on Vimeo showing lives changed because of you.
A photo is worth a thousand words, and a prayer—fresh every day on Tumblr.
 See how partners like you are impacting the world on Instagram.
Whether it's helping desperate parents be able to feed their hungry children, bringing emergency relief to those devastated by disaster, or providing medical care and safe water to communities facing disease and drought, when you get involved, you can have a significant impact in the lives of those who urgently need it!