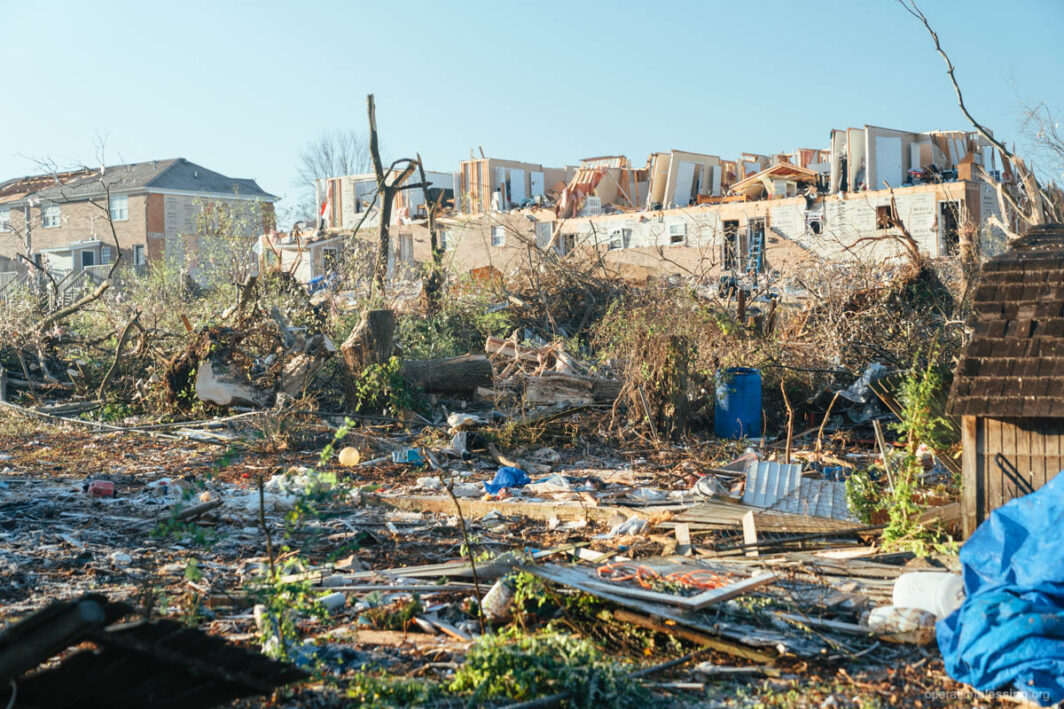 *PRESS RELEASE*
VIRGINIA BEACH, VA (December 13, 2021) – The Virginia Beach-based humanitarian organization, Operation Blessing, has launched several tornado response efforts following the weekend's deadly tornadoes.
A member of the organization's US Disaster Relief team concluded damage assessments in and around middle Tennessee today. The team member will also travel to KY tomorrow morning to meet with partners and conduct damage assessments in the Bowling Green and Mayfield areas.
Operation Blessing has deployed a truck filled with Disaster Relief Kits, donated recently by The Home Depot Foundation, to its Bristol, TN warehouse for distribution in the hardest hit areas. Operation Blessing will also deploy one of its Hunger Strike Force trucks containing bottled water, nonperishable food, and disaster relief supplies to Mayfield, KY tonight. A second truck is being readied for Bowling Green, KY.
In addition to these efforts to help meet immediate needs, Operation Blessing is assessing long-term relief efforts, to potentially include coordinating volunteers for debris removal from damaged homes and helping residents find and sort salvageable belongings.
Please stay tuned to www.ob.org for further updates.
About Operation Blessing Operation Blessing (OB) provides humanitarian services such as strategic disaster relief, medical aid, hunger relief, clean water and community development. Founded in 1978, Operation Blessing has touched the lives of millions of people in more than 90 countries and territories, including the U.S. For more information about Operation Blessing, please visit www.ob.org.