PANAMA CITY, FL: Following the strongest hurricane to hit the Florida panhandle in recorded history, Panama City lifetime resident and diabetic, Ed, managed to see the blessings within the heartache all around him.
Hurricane Michael Hits Florida
Hurricane Michael had been expected to hit the Florida panhandle as a category 1 or 2 storm, which Ed explained would have been nothing. They've been through those storms many times before. But as it neared land, it quickly strengthened to a category 4 storm, coming just shy of category 5 status.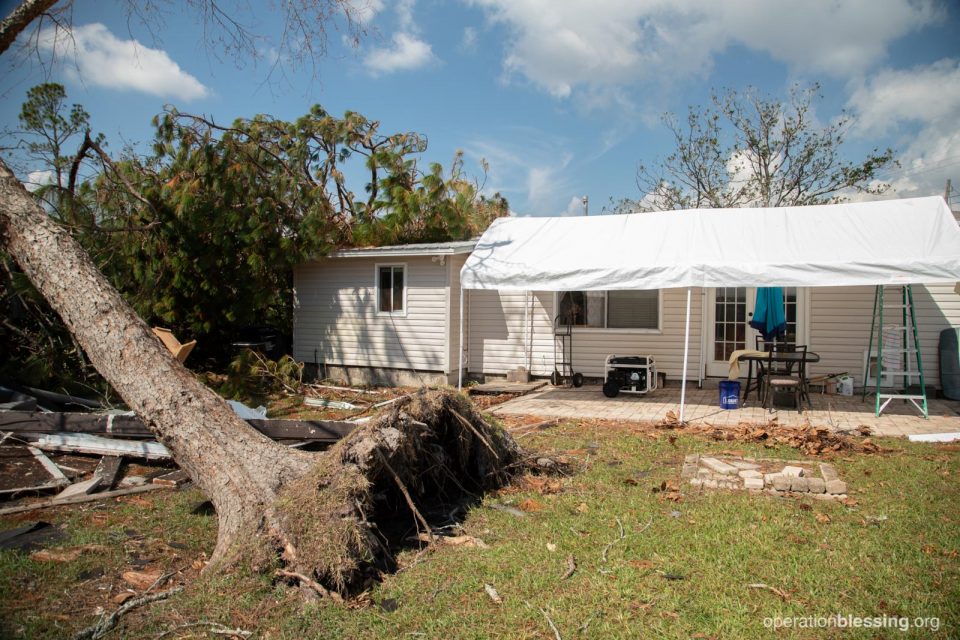 Although Ed lived through powerful hurricanes like Opal and Ivan, he said, "Michael's been the worst I've ever seen. I've never experienced a storm that violent." Michael slammed into the panhandle and swept up the U.S. mainland causing damage and deaths as far away as Virginia. At least 36 people lost their lives, and experts estimate billions of dollars in property damage. Not far from Ed's home, parts of Mexico Beach were completely obliterated.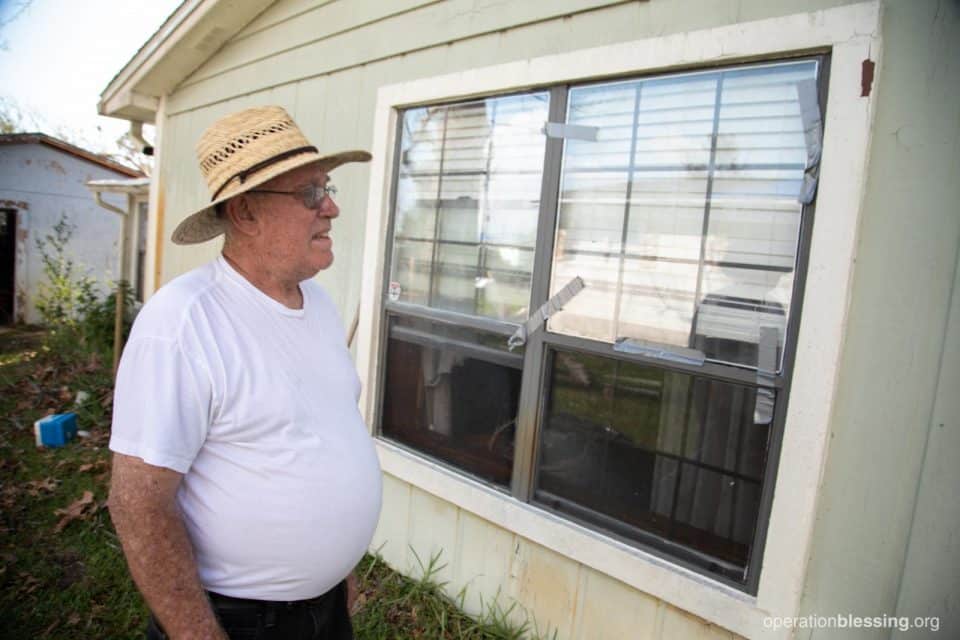 Without much time to anticipate the strength of the storm, Ed rode it out at home. The winds shocked him with their strength. He said, "I've never heard it roar like that…but we just hung on." During the worst of the storm, the wind sucked a window panel right out of his wall, leaving them exposed to the elements.
Hurricane Relief from Operation Blessing
But Operation Blessing was ready and waiting to help the moment the danger passed. They quickly set up a base at Lighthouse Church and began serving hot meals and mobilizing volunteer teams to help residents clear trees and repair damaged homes.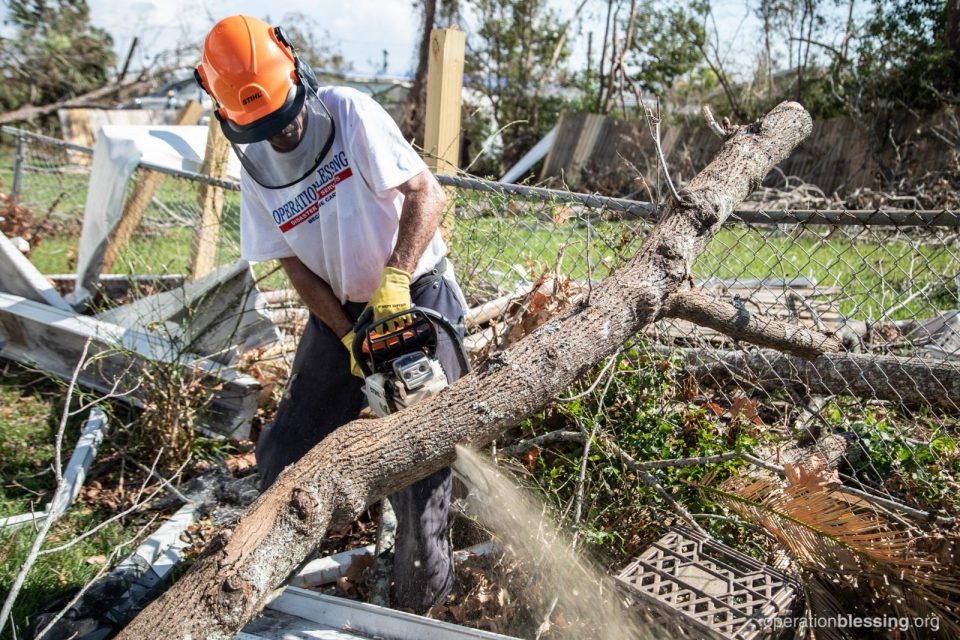 Many people in the Panama City area suffered tree damage, lost roofs, and blown out windows. The high school Ed had attended and many other buildings were completely decimated. Ed said, "It's just heartbreak. What people have worked all their lives for now is gone. And I know it's material things, but still, a lot of people don't have that kind of money to rebuild."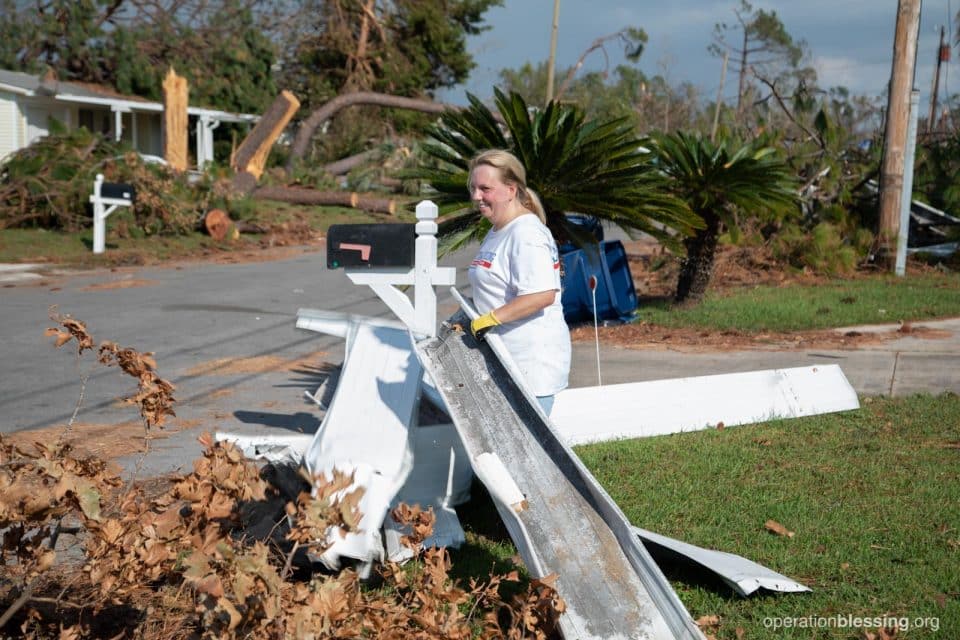 Debris and downed trees littered Ed's yard. He was having a hard time reaching his generator, and his home needed many repairs after the storm. Still, Ed focused on the positive saying, "Ed Grant was blessed because the Lord just loves me and watches over me…. And I've been blessed every day we go through this. We don't have hardly anything, but I'm still blessed."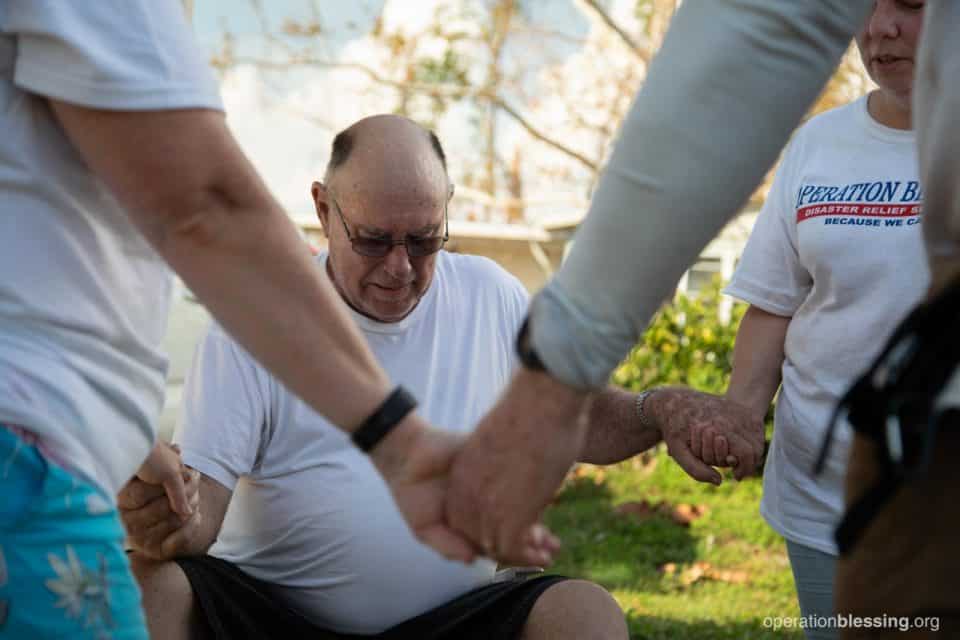 He felt especially blessed when Operation Blessing volunteers arrived on the scene to help this kind, diabetic man restore his home. The team cleared fallen trees and debris and helped him with repairs. Ed said, "Ya'll are doing a real good job, and I thank the Lord for it."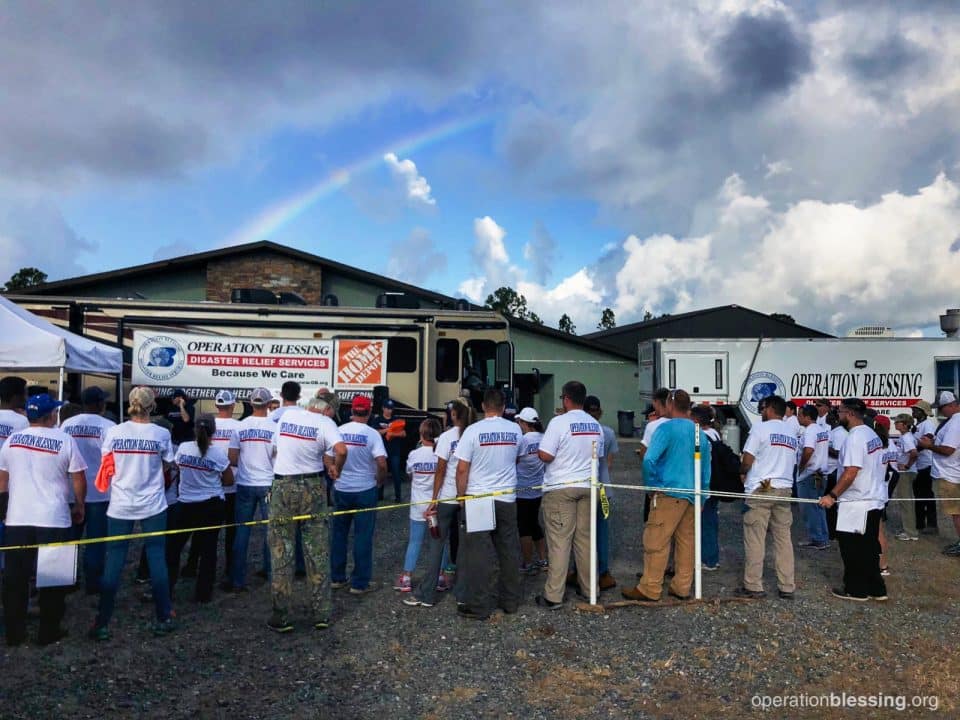 Thank you to our faithful partners for sending blessings to Ed and the residents of Panama City during this time of intense heartache. Ed holds out much hope for the future, saying, "We're gonna overcome it. That's just the way we are here."
Please consider volunteering or sending a special gift for disaster relief during this difficult time.