NIGERIA – When 17-year-old Khalil was involved in a bad car accident, he suffered severe burns on his left foot. Sadly, as his body tried to heal from the injury, the burns contracted and his foot grew deformed. He couldn't walk properly or use his foot as he should…until friends like you came long.
His father, Ahaji, said, "I watched helplessly as my son suffered. He could no longer wear shoes or play soccer, which he loved to play with his friends. This affected him even in his performance in school."
For a young man like Khalil, the lifelong ramifications of his condition were devastating. Surgery was possible—and would have helped Khalil—but his parents with their six children and very limited income would never be able to afford the cost. "I have always thought that this was how my leg was going to be all my life," Khalil said.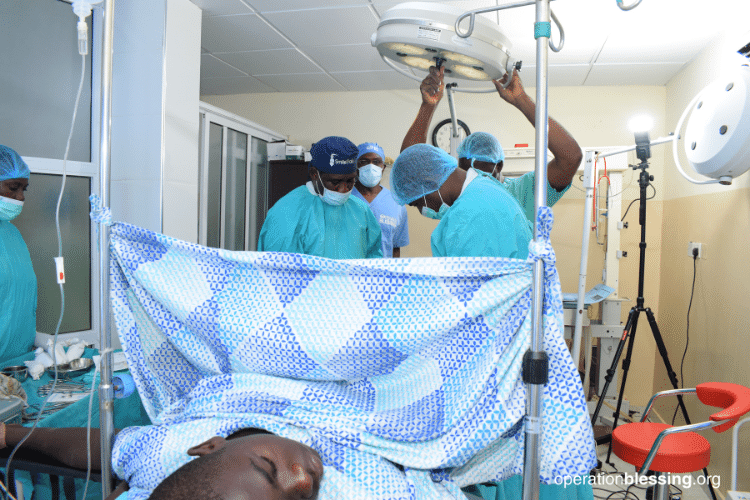 Life Changing Burn Surgery For Khalil
Then, Khalil's uncle saw an advertisement for Operation Blessing's Life-Changing Surgery program that restored their hope! In fact, friends like you came together to help change Khalil's life by contributing to a special campaign to provide him with the burn surgery he needed.
Today, things look very different for Khalil's future as he dreams of becoming a pharmacist. "Getting to know I would get the surgery to correct the deformity made me so happy," he shared. "Thank you! … Now I can focus on my senior secondary school certificate examination."
Ahaji said, "I want to thank almighty God for using your organization to help my son."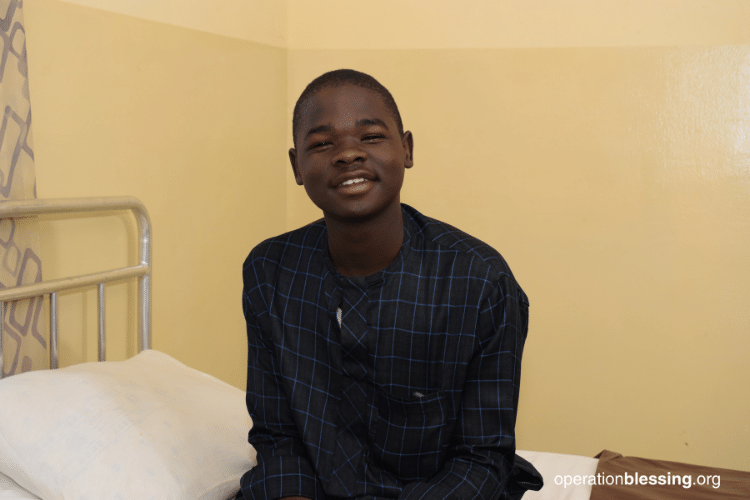 Ahaji said, "I want to thank almighty God for using your organization to help my son."

-Khalil's Father Ahaji
Thanks to the compassion of Operation Blessing partners, Khalil and so many others in need of burn surgery have been given the gift of hope and a new lease on life. To learn how you can help a patient in need, visit ob.org/surgeries today!