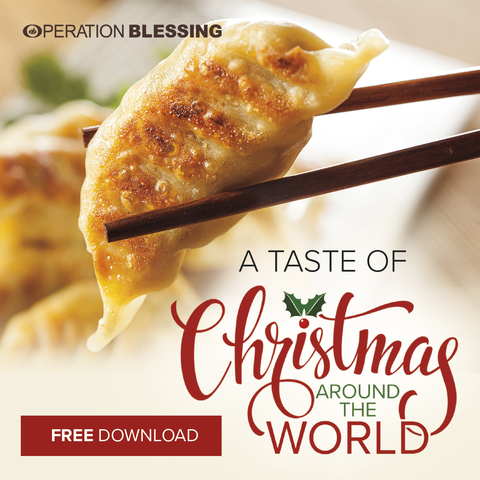 Your generosity is blessing lives through Operation Blessing's powerful humanitarian aid programs.
This Christmas, you can experience a taste of the nations you're reaching! With our FREE holiday recipe download, you'll enjoy delicious recipes from places like Guatemala, Lebanon, and China!
*By signing up to download the free material, you agree to receive occasional email updates from Operation Blessing, from which you can unsubscribe at any time.