TURKEY – Weeks after the devastating earthquake in Turkey, so many families like Ayesha's and Gamze's are still reeling from the events of that night.
Ayesha told us, "My grandchild and I were sleeping during the earthquake, and everything started shaking. We couldn't move from where we were sleeping, so I held my grandchild tightly."
Gamze said, "After the first earthquake stopped, we tried to leave the house. My elderly grandmother was with us, and the refrigerator fell on her. We struggled to lift it off her."
Both Ayesha and Gamze are grieving the loss of family members and friends, all while trying to survive in difficult conditions.
Teams Provide Clean Water and Daily Food Staples to Needy Families in Hatay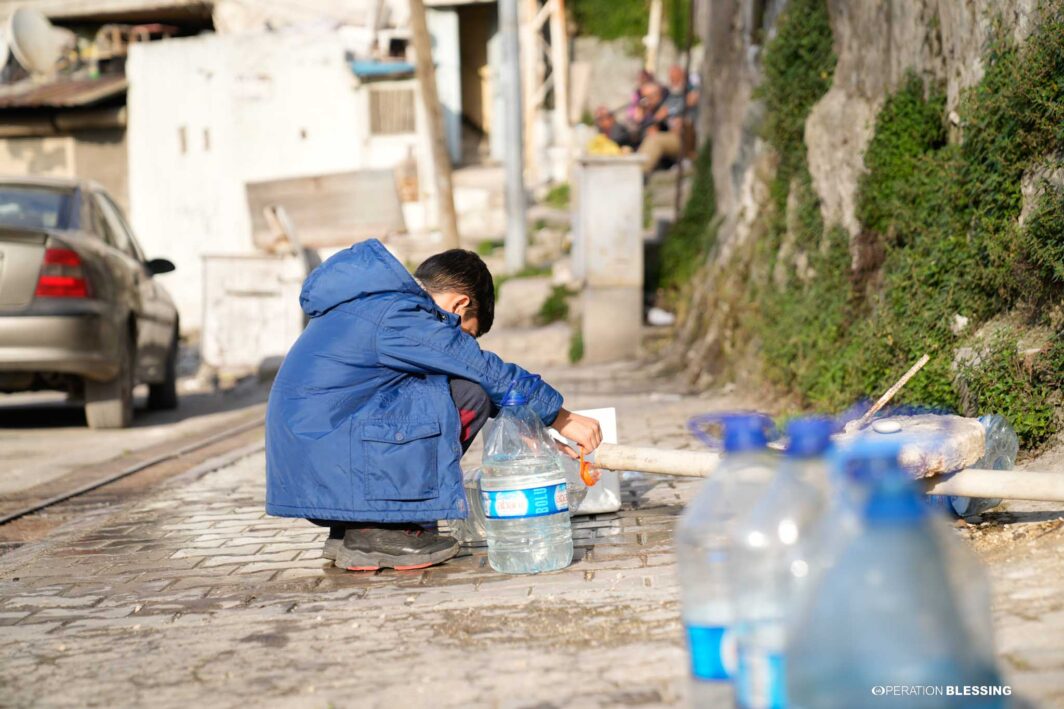 Gamze told us, "Currently, because we don't have a home, we are living in a car. We are very distressed because of everything that's happened. We're grateful to be alive, but we don't know what to do other than cry and pray."
Ayesha said, "Our houses were destroyed, and we are now living in a tent. And earthquakes still happen. It's very difficult."
Right now, the greatest needs for these families are daily food and clean water. "We have problems with electricity, and we don't have clean drinking water," Ayesha said.
Gamze said, "There is a water shortage. We do not have water for bathing or cooking."
With the generous help of Operation Blessing partners, disaster relief teams are delivering clean water and boxes of food to families in need. Operation Blessing was also able to install a water filtration device for Ayesha and Gamze. Now they have clean water for their families to drink and cook with.
Ayesha told us, "I even give clean water to people who don't have it; it's a very good thing." she continued, "Operation Blessing has helped us a lot and treated us very well. We thank them again and love each and every one of them."
Stay tuned for more information about Operation Blessing's Turkey response. To donate to disaster relief efforts, visit: https://www.ob.org/disasterrelief/