HONDURAS – One of the best gifts that any of us can ever give to people who are poor and struggling is the chance to get ahead in life through their own hard work. For many, a simple opportunity by way of education, training, or owning a small business can set them on a better path—and even bless generations to come.  
Women like Olga in Honduras especially need a chance to get ahead. For many here, their educations end in the sixth grade. Lack of resources, education and skills leave these women vulnerable to exploitation, violence, gang recruitment, and abuse.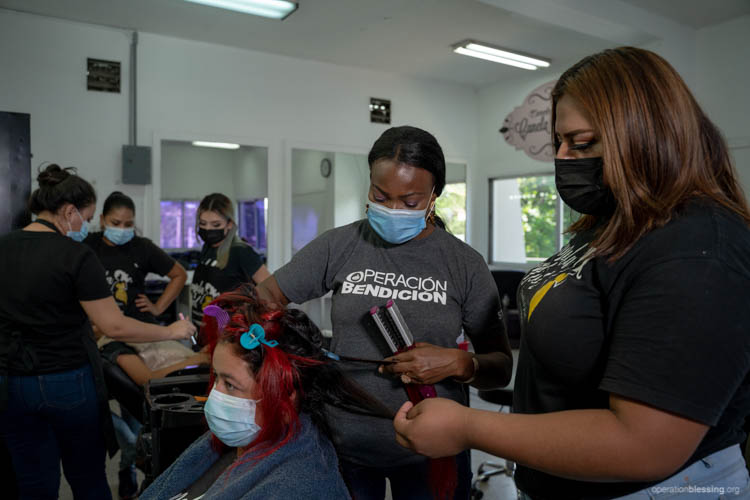 However, Operation Blessing friends like you are sending amazing opportunities through cosmetology training in Honduras, which is helping Honduran teens and adult women break out of these cycles of poverty and violence. The program, titled Canela y Miel ("Cinnamon and Honey"), brings to mind a promised land full of provision and abundance. For many of these women, it provides just that. 
Olga and the other students at Canela Y Miel received training in various facets of hair styling, makeup application, skin care, and more. They also had the opportunity to take workshops to help them thrive in their new careers, such as business management, financial management, and professionalism.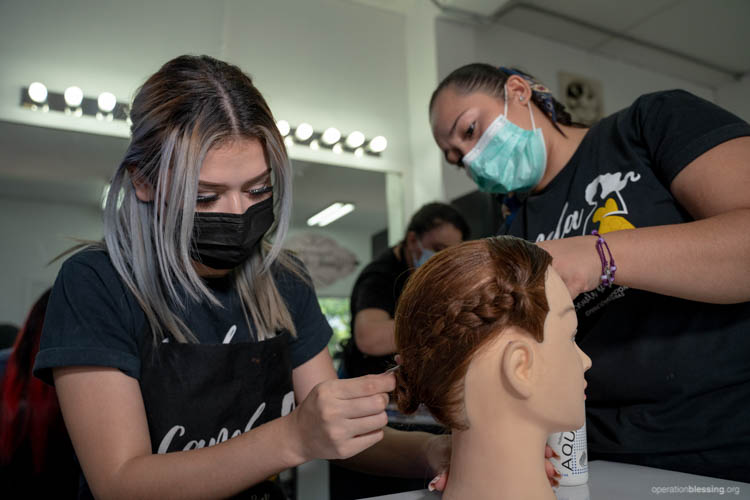 Following their initial cosmetology training in Honduras, the students were placed in internships to refine and improve their skills. Through the program they gained ample experience, confidence, and demonstrable expertise. Some will find ongoing employment through their internships, while others will open small shops in their homes. They also have the option of working part-time, allowing them to pay for continued educational opportunities.
Recently, Olga's class graduated into their promising new futures, and another group of young women took their place. We're so happy for Olga, her classmates, and all they've accomplished! We look forward to hearing many wonderful reports.  
We're so grateful for friends like you who are making this sort of amazing difference around the world through partnership with Operation Blessing.