KENTUCKY – In one of the deadliest natural disasters to strike our nation in a long time, a string of powerful tornadoes swept through the Midwest in December. Nearly 100 precious souls, ranging in age from 2 months to 98 years, lost their lives due to the horrific storms.
At least six states suffered damage, homes were ripped off foundations, and entire towns were left in ruins. Thanks to you, the Operation Blessing disaster response team quickly sprang into action.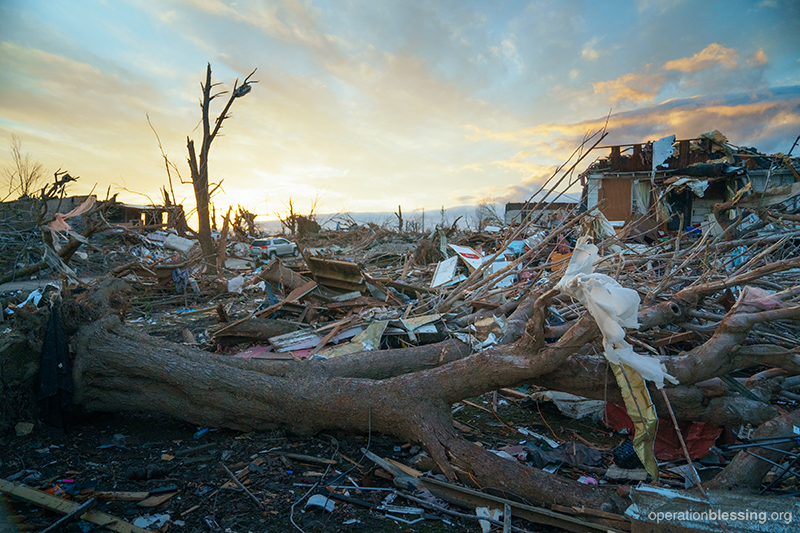 One of the hardest-hit areas was Dawson Springs, Kentucky. When the tornado approached, one resident named Samantha grabbed her 7-year-old son, Kendell, and ran to a shower in their basement. "You could just hear the train coming," she said. "We heard booms and we heard crashes."
But those frightening sounds were nothing compared to the chaotic sounds they heard once they emerged from their damaged home. "People were screaming," Samantha said. "People were running. There was lightning. It was pouring down rain." Everyone, including Samantha, was in a state of shock. The noise was so upsetting, she put noise cancelling head phones on her son to block out the sounds.
She said, "It's been catastrophic. This is a small town, and everyone has known everybody. Everyone's grandparents, great-grandparents grow up together. So this is just years and years of love and relationships being destroyed."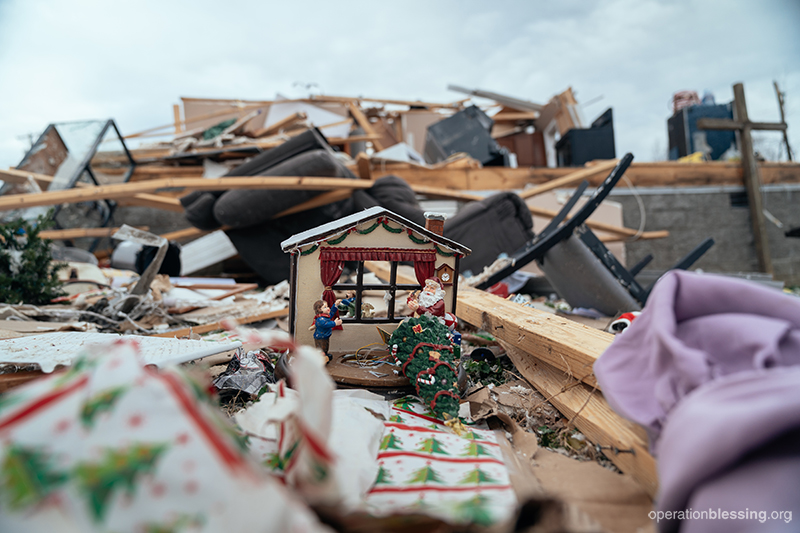 We also met Denna, whose entire house was swept up in the storm, taking her two little dogs and all of her earthly belongings from her. One Operation Blessing staff member on the ground, Josh Blount, described the heartbreaking scene, saying, "It looked as though the neighborhood was thrown into a washing machine and then dumped back out onto the ground."
These are the kinds of survivors that you sent help to following the storms. Compassionate friends like you provided food, water, diapers, tarps, cleaning items, and other vital disaster relief supplies. Even more importantly, you gave hope and encouragement to these embattled souls after these deadly tornadoes.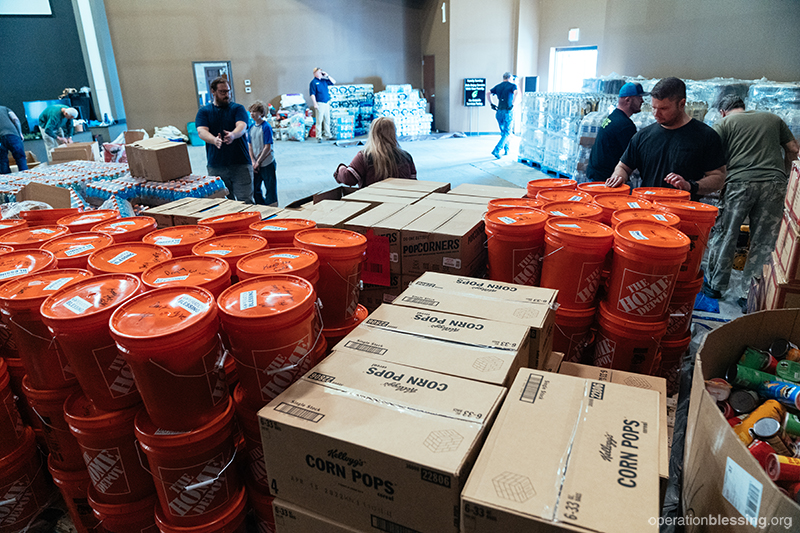 "This is going to be for the long haul," said OB President Gordon Robertson. "We want to be there for them in their time of need."
"It means more than words ever could tell," Denna told us. "All these organizations, the churches, all the volunteers, you know everybody, I thank them from the bottom of our hearts! And may God bless them."