JAPAN – Today we loaded up with supplies that had come into our partner, Kumamoto Harvest Church, which is serving as distribution hub to the area, to make a delivery on their behalf to the heavily damaged town of Mashiki, about 10 miles to the east.
As we got closer, we could see the level of destruction was much greater than what we had seen in Kumamoto City. Roads were buckled and the ground was split, making it very difficult to move forward. Many times we had to look for detours, making U-turns to move forward.
Houses were broken in two, first floor of apartment buildings crushed, concrete electric poles broken in half, wires dangling. Home foundations that had been weakened by the many aftershocks were totally destroyed by the large earthquake that followed. If there were to be another earthquake, residents could easily be crushed by the collapsing houses. For this reason many residents are too afraid to sleep inside their homes or even in emergency shelter buildings and are taking refuge in their cars.
We made our way headed to the Kiyama Christian Church that is situated within a residential area of Mashiki Town to deliver the supplies. From here the supplies will be delivered to the surrounding residents.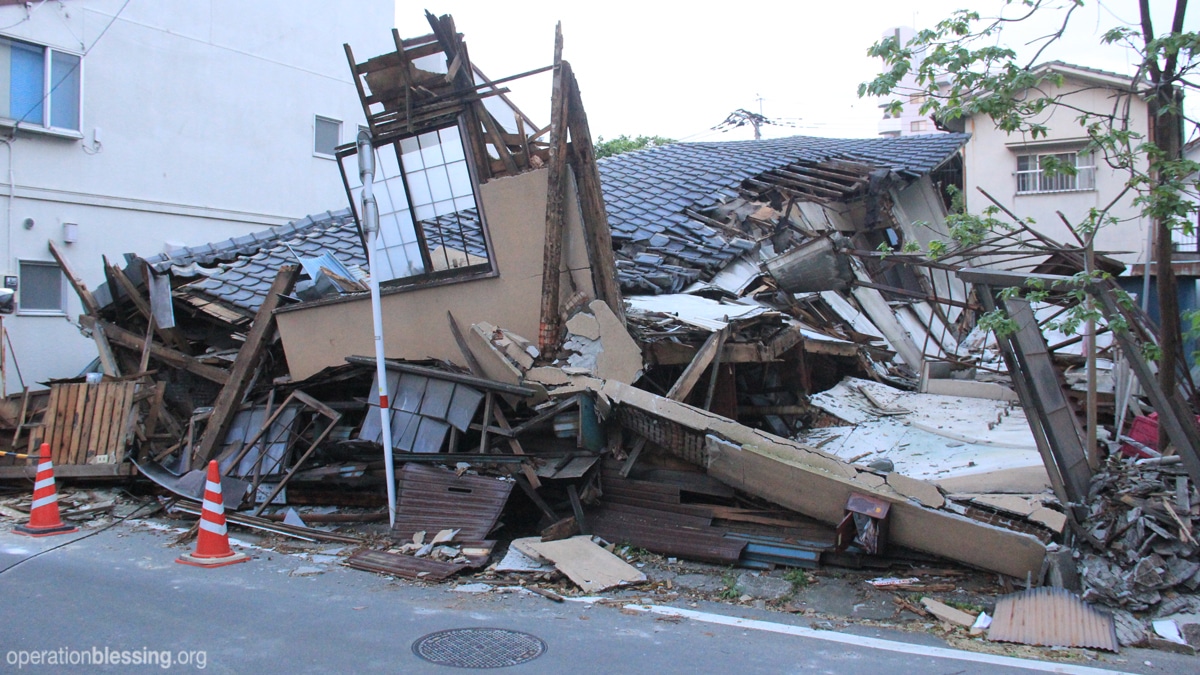 After we had made our delivery, we got word through social media of request for supplies from an isolated group of survivors. With support from our staff in Sendai and Fukushima, we were able to verify the needs, get information on road conditions, and find the high school and kindergarten where survivors were taking refuge.
One of the requests we had received was from someone who lived in Hokkaido, the northernmost island, who informed us that there was a kindergarten in the town that was in need of supplies. We were able to deliver desperately needed diapers and hygiene items, and furthermore was able to connect them with the local relief center, from which they will be able to obtain more supplies.
OB Japan's relief and recovery support for the people of Kyushu has just begun.