GEORGIA – Three-year-old Daniella faced two crises in her life. She suffers from a genetic disorder that has required medical procedures; this soon placed her family in a desperate financial trouble, and she was hungry.
Hunger Relief for Desperate Family in Crisis
Her parents, Daniel and Lakashah, moved to Georgia several years ago, at the time with three young girls, to help start a church. There, they faithfully serve the congregation as children's pastors. Although Daniel works hard as a chemical batcher in a warehouse, starting at 5 AM each day, his position pays half of what he earned at his previous job, making it difficult for the family to make ends meet.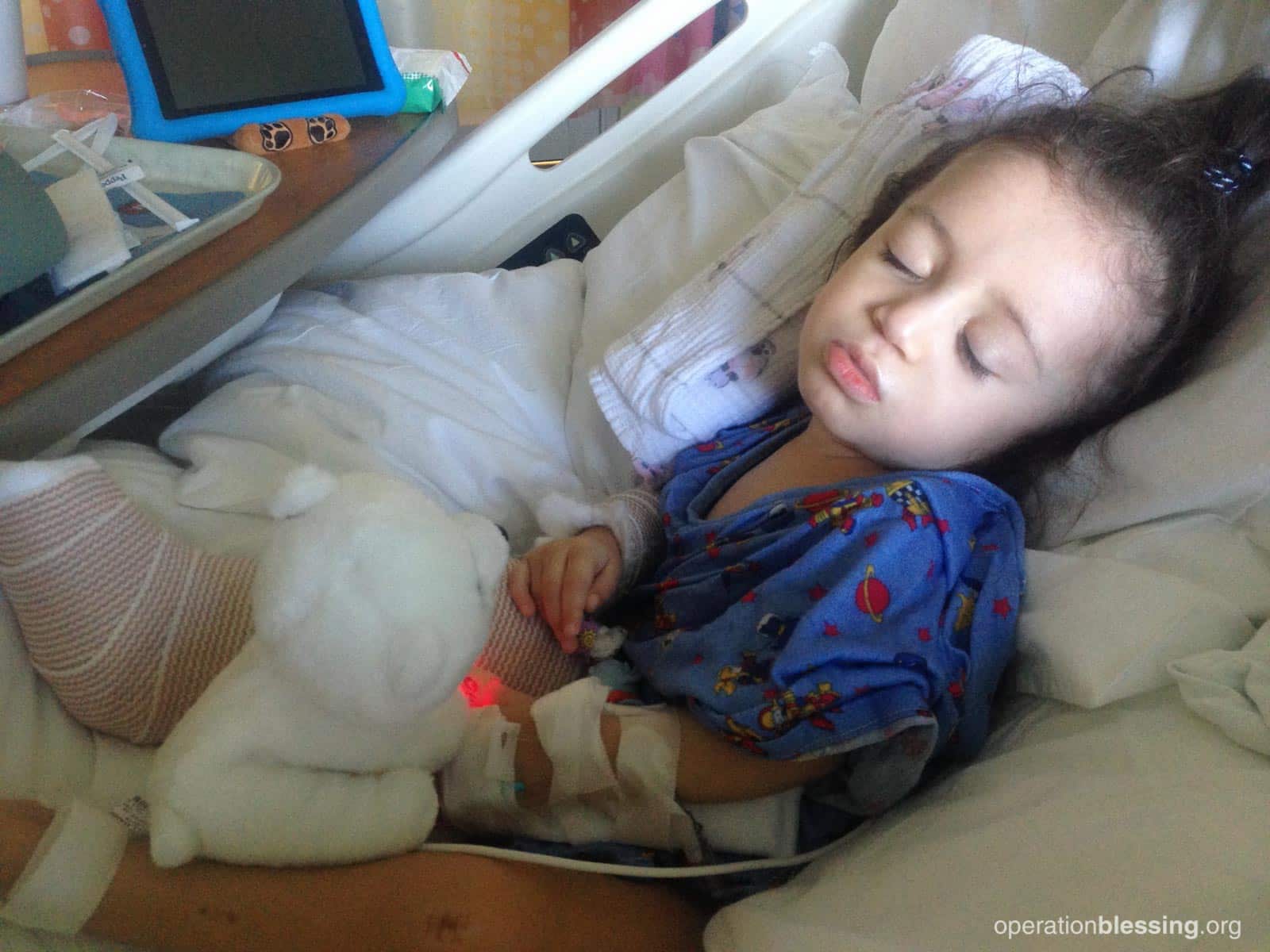 Meanwhile, as young Daniella's condition became more apparent, she underwent several surgeries, leaving the family with mounting medical bills.
Worse, sometimes they simply didn't have enough food to eat. Lakashah said, "There were times when I had to tell them, 'You have to wait. We don't have anything to eat.'" Daniel added, "Some people say they're living paycheck to paycheck. Well, we weren't even making it to the next paycheck." The family was desperate for help.
You Sent Help to Hungry US Family
That is when Operation Blessing partners like you stepped in. Lakashah discovered Warehouse of Hope, a distribution partner for Operation Blessing's Hunger Strike Force, supported by our faithful partners. And everything changed!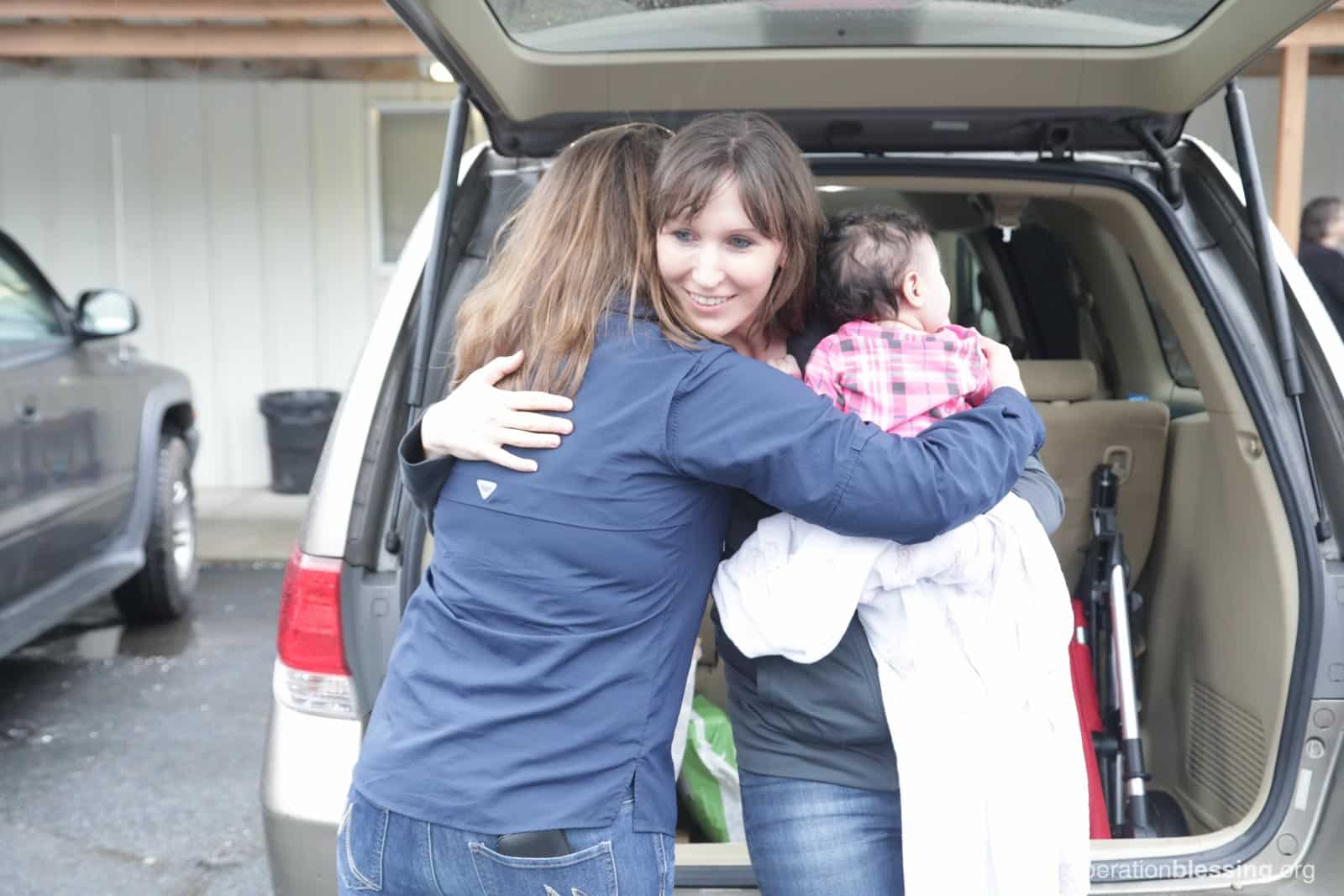 Warehouse of Hope receives supplies each month from OBI and meets the needs of over 500 families. For more than a decade Warehouse of Hope and Operation Blessing have worked together to provide for people like Daniella and her sisters. Joy overwhelmed Daniel the first time he saw the food that Lakashah had brought home.
Although Daniella still struggles with her health, over time, matters have improved for her family. They continue to believe God that one day she will be healed. The supplies they receive from Warehouse of Hope have helped fill their pantry and their stomachs.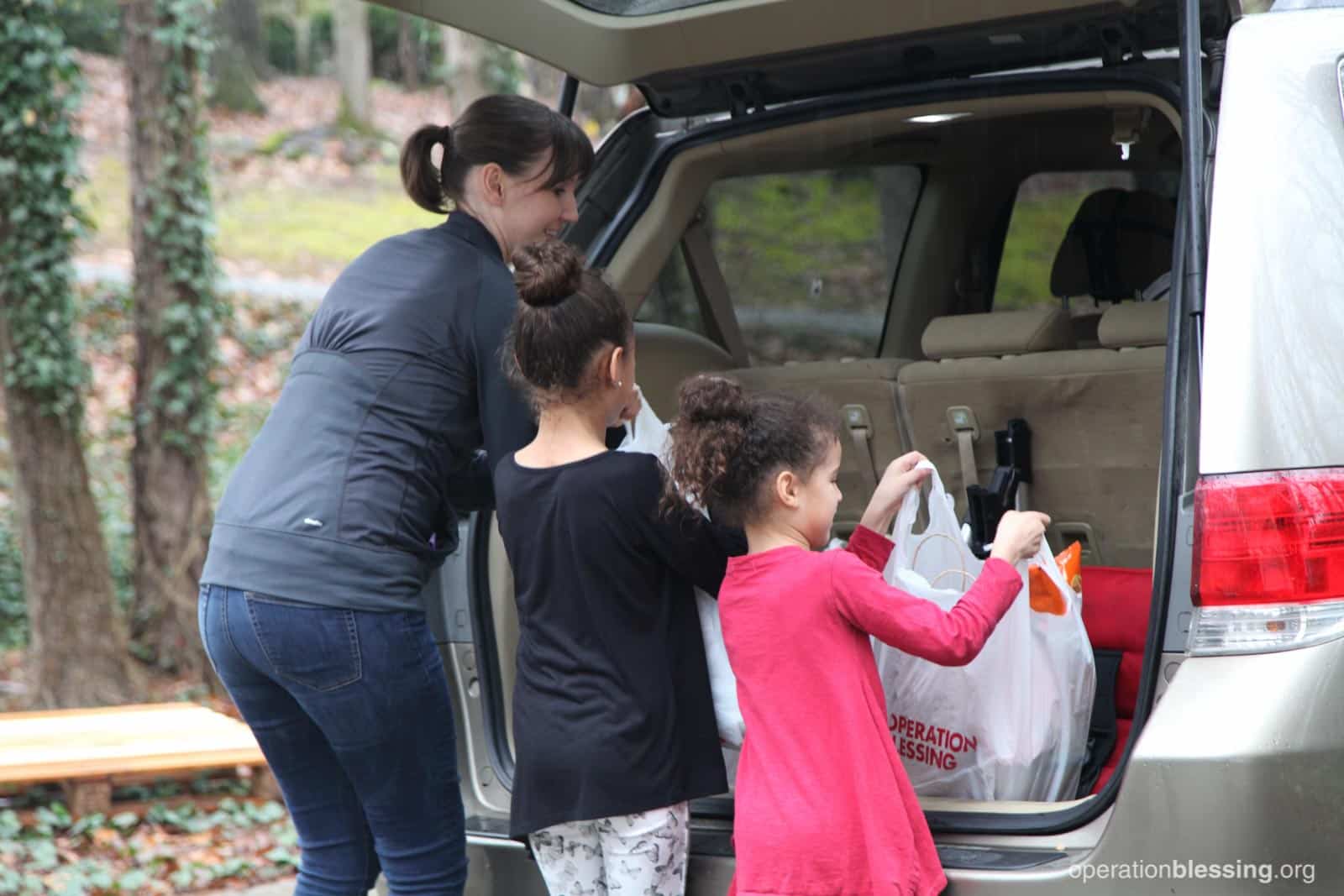 Today Daniel and Lakasha have four girls and plenty of nutritious food for them all to eat. Daniel has also taken up woodworking to help supplement the family's income and hopefully improve their financial situation in the future.
To Operation Blessing's supporters, Daniel said, "With every single cent you've given, you've touched my life. I can't put it into words, but I will say thank you, and I know that God is saying thank you, thank you, thank you!"