LOUISIANA – This year hurricanes battered the Gulf Coast once again. However, your faithful love and support is working hand in hand with our Hurricane Ida disaster volunteers to reach out to victims during these difficult times.
When Hurricane Ida struck Louisiana with winds nearing category 5 force, it wreaked havoc in towns like Houma, La. Roofs were torn off, trees strewn everywhere, houses soaked. Over a million people found themselves without power. Thankfully, few lost their lives in the storm. But the toll on the lives of individuals whose towns and homes were devastated was steep.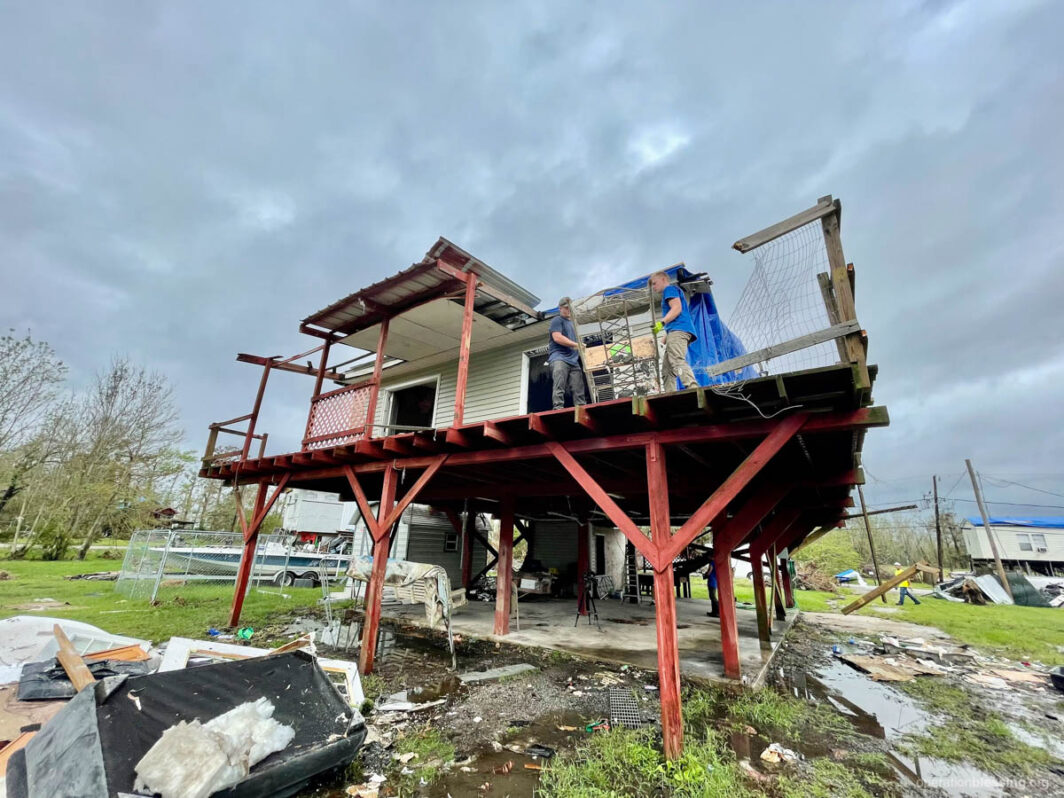 That's when your love showed up to provide food, water, cleaning supplies, and volunteer help!
Elderly widow Dorothy survived the terror of the storm. She listened to the roof ripping off and watched water pouring through her ceiling. But you sent her hope and comfort through vital aid and Hurricane Ida disaster volunteer assistance to help restore her home. Incredibly grateful, Dorothy said, "In all this mess are blessings. Blessings in the people that are helping, and we appreciate it so much."
Support And Help Through Hurricane Ida Disaster Volunteers
A recent retiree named Kenneth, heard about Operation Blessing's disaster recovery team at a local distribution of free food and supplies. His property was heavily damaged, but our volunteers helped him gut the home and clean the yard. Together, they searched for whatever belongings could be salvaged. Kenneth teared up as he spoke about the support he received.
"It's great to have people in this world who help people who are in need," he said. "I think the Lord heard my prayers, and he answered with these great people… What they did today—it's a miracle."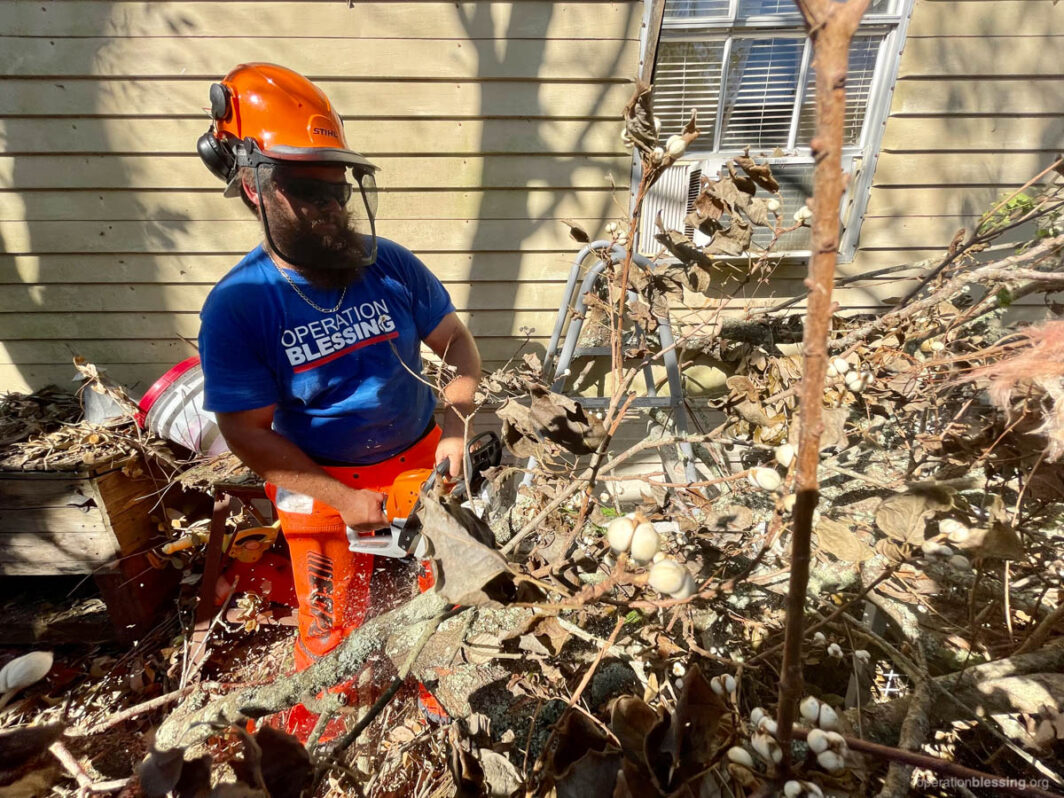 Those are just a few beautiful examples of how your compassion worked hand in hand with the many volunteers who gave of their time to help hurricane victims. Volunteers like David.
David, a father of 7 and contractor from Florida, learned about our volunteer work through Facebook. He rounded up three of his sons, Remington (21), Maverick (19), and Malachi (11), and they headed to Houma to help. As a family, they believe that life is about investing in people and giving back to the community. According to David, "Jesus just said to love unconditionally, and that's why we're here."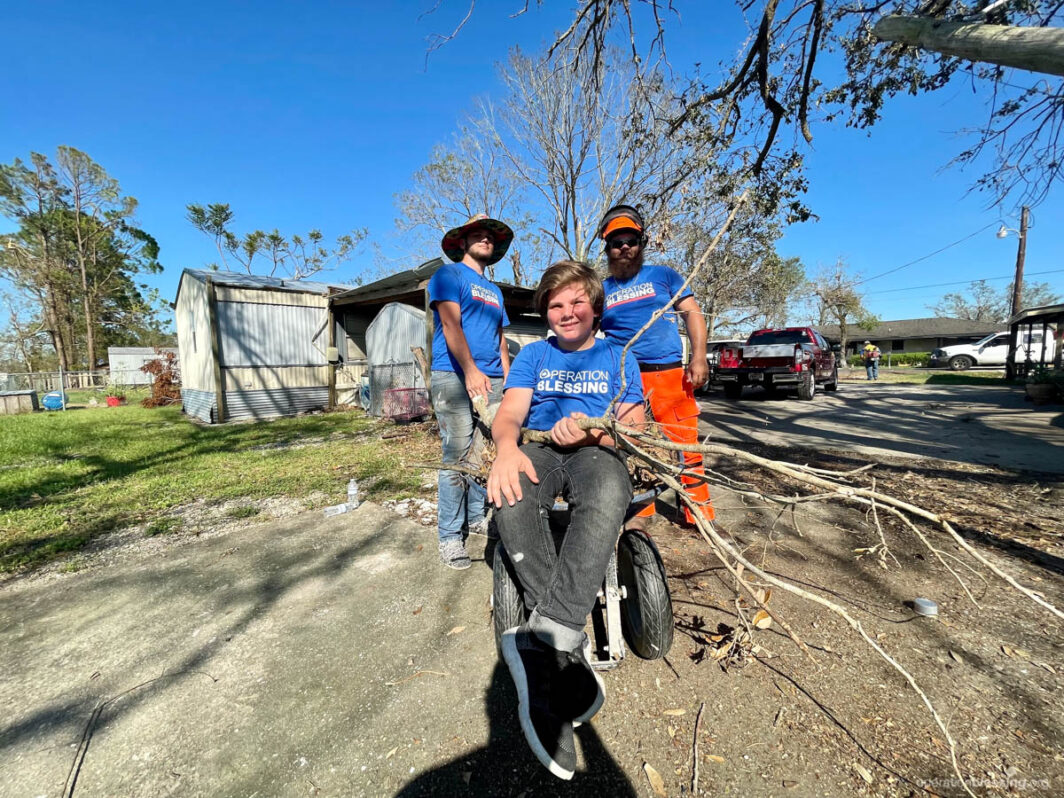 A Family Volunteers Together
As a father, David felt so blessed by this opportunity to not only help others, but to model servanthood to his sons as well. He said it's about "training up that new generation, a new army." Together, they worked hard, cutting up fallen trees and removing debris from yards.
"Being here with Operation Blessing—with their volunteers and their staff—has just been a highlight," David said.
And he had a special message for you. "I know some of you can't come into the field, but you can sow a seed with Operation Blessing. You can give your financial support so people that can come… and be the hands and feet because of your donations. When you give to Operation Blessing, you truly are giving to an organization who is loving unconditionally."
Thank you for partnering with Operation Blessing and our dedicated volunteers to bless the hurting in Louisiana!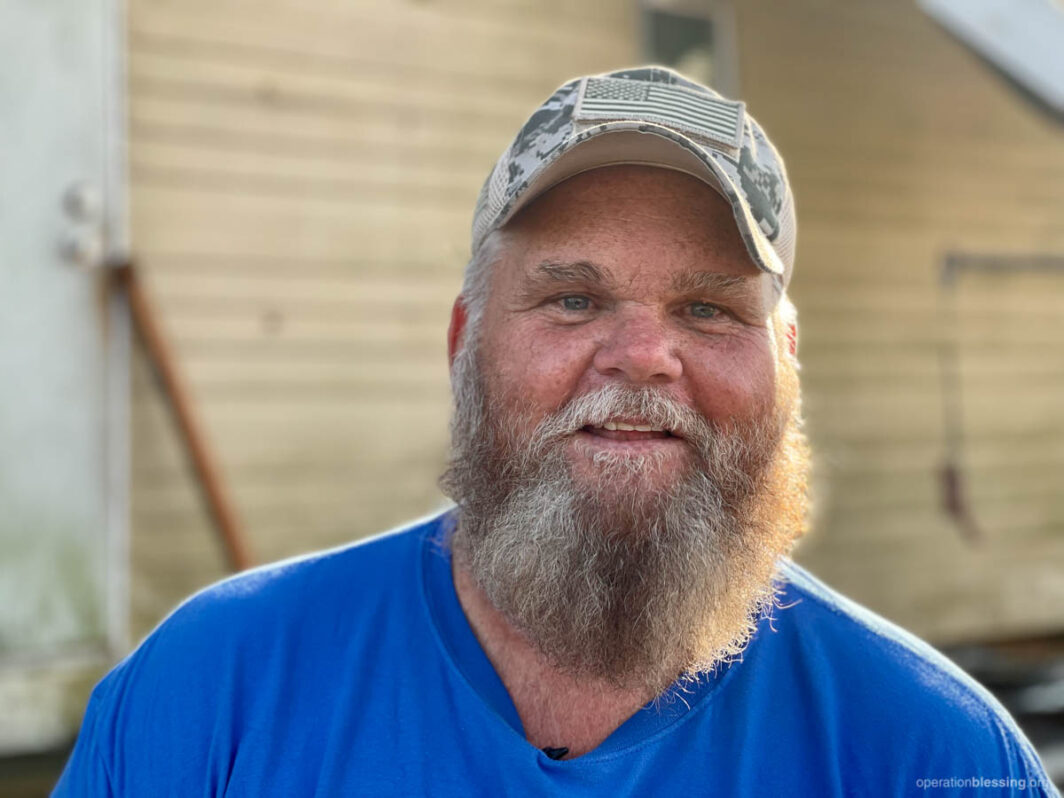 ---