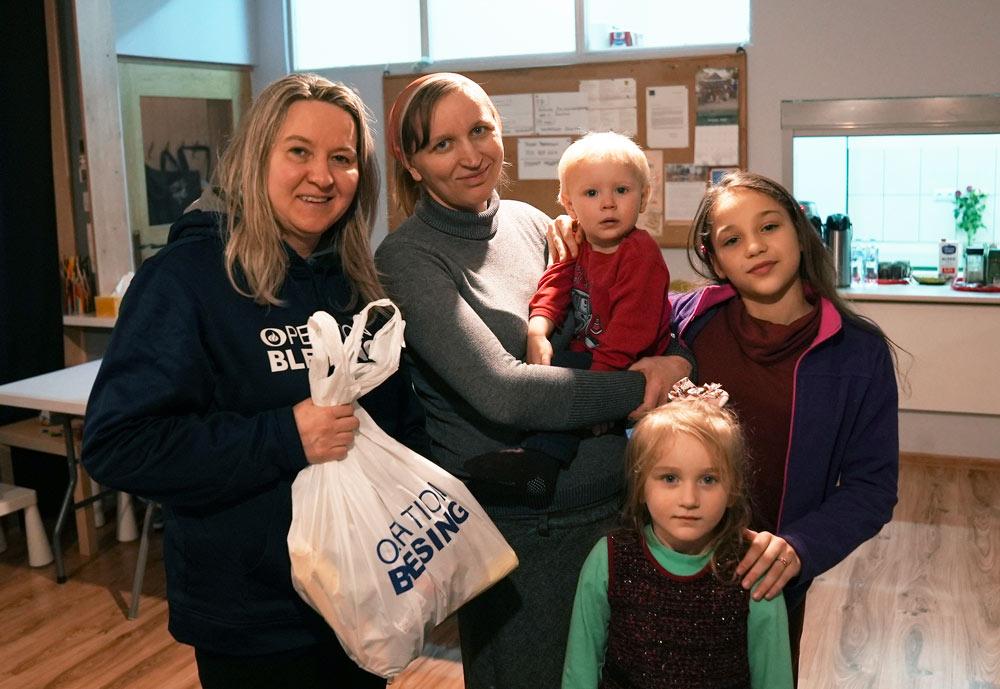 The crisis in Ukraine has quickly deteriorated into one of the worst humanitarian crises of our lifetimes. Millions are fleeing the country, mostly women and children, leaving behind their homes, belongings, and everything familiar to them in search of safety. Meanwhile, others hunker down and face the devastation and destruction of war.
Operation Blessing has been serving the people in conflict-ridden areas of Ukraine for years. Thanks to friends like you, we were able to immediately begin providing comfort and relief from the first day of the Russian invasion. We are now hard at work in Poland serving refugees as well.
With your support, we are dedicated to serving disaster victims in times of crisis both in Ukraine and around the world. Operation Blessing disaster relief teams always stand ready to help in times of natural disasters like tornadoes, hurricanes, earthquakes, volcanoes, floods, droughts and more–both domestically and internationally. We also reach out to respond in times of crisis and political upheaval like the current Ukraine tragedy.
You are offering Ukraine war victims and refugees like Olena and her children:
food
clean water
hygiene items
blankets
solar lights with phone chargers
generators
and more
For more than 40 years, your support of Operation Blessing has alleviated human suffering for millions of people in more than 90 countries, including the U.S.
When you give, you are a HERO for the poor and suffering in our world.
Thank you!