CAMBODIA – Imagine living on only $2.50 a day. That's less than a cup of coffee here in the U.S. But sadly, such meager wages are a reality for many people around the world. People like Kongea's mother, Saru.
As a single mom, Saru worked hard in the rice fields to support her two children. When she could find work, her daily wage was in fact about $2.50. Last year, she worked only a couple of months. For shelter, Saru and her children relied on the hut her husband had built for them out of bamboo and palm leaves before he died. Then, even more tragedy struck their family. Heavy winds and rain pounded their only home in Cambodia.
"I got scared when the wind and rain came and blew my house so hard that it shook," said Saru. Water leaked through the roof and rain fell on them while they slept, but the family had no money to build a new house. "I tried to fix the holes," Saku explained further. "But there were so many."
Her 4-year-old son, Kongkea was scared. "When it rains, I have to stay in the house," he said. "The roof leaks and the house moved. I am afraid my house will fall down."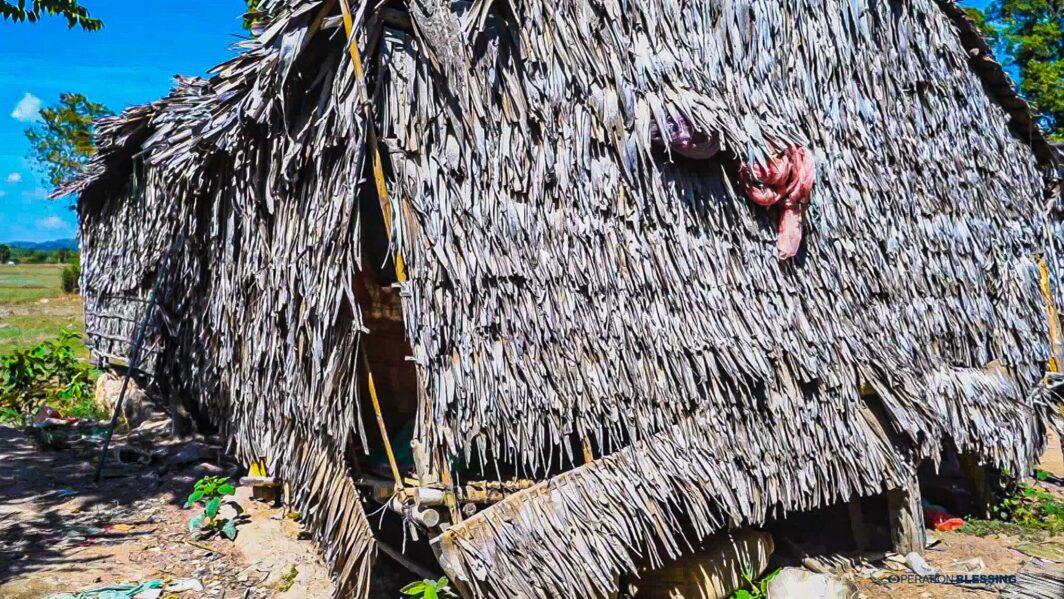 A New Home In Cambodia
That's when you came to their rescue! Your love for Saru and her children made it possible to build them a new home in Cambodia, where they would be protected from violent winds and downpours. You gave them solid walls and a new roof that didn't leak when it rained.
And Kongkea loves the new home that you gave him. "I am not afraid like I was before," he said. "Thank you so much to the people who helped build it for us!"
Your compassion touched Saru's heart. She couldn't contain her smile. "I never dreamed I would have a house like this," she said. "I am at a loss for words."
Thank you for sending your heartfelt generosity around the world to bless those who are hurting and in need. You are changing lives and making a difference!