INDONESIA – On September 28th, 2018, a powerful 7.5 magnitude earthquake shook the sea floor off the coast of Indonesia. Moments later, an enormous tsunami laid much of the city of Palu to waste. As of this writing, the official death toll is approaching 2,000, but many are still unaccounted for. Authorities warn that the final count may be 5,000 or more.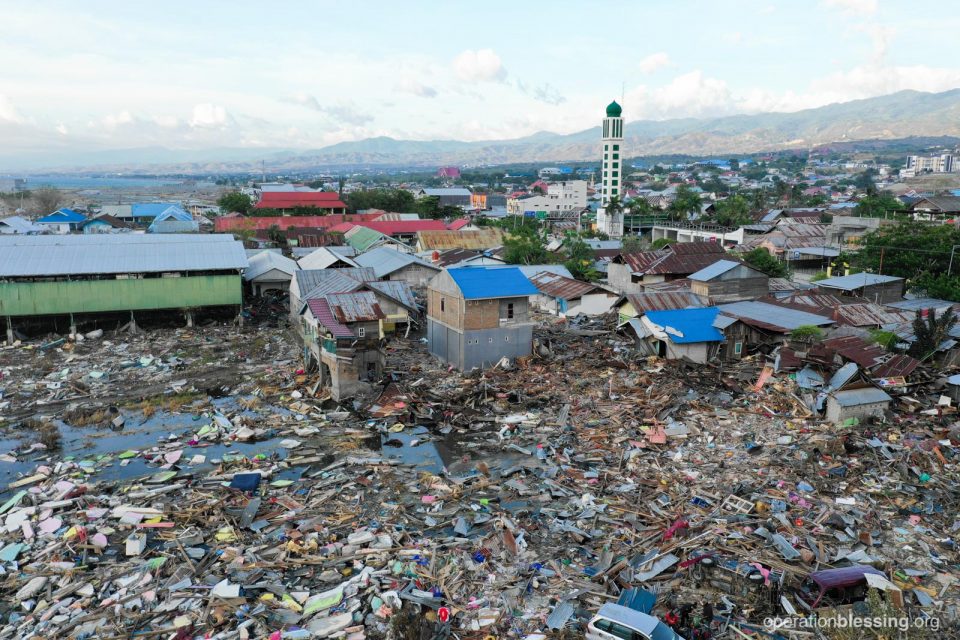 The destruction in Palu is immense. Thousands of homes have been destroyed and many vulnerable children and families have been left homeless. Critical infrastructure like roads, water supplies, and power lines have all been badly damaged.
Operation Blessing teams are now on the ground working to provide relief to the people of Palu who have lost so much. Your support has allowed OBI to provide solar lights to disaster victims who have no other light source after the sun goes down. In addition, loss of power has eliminated many of the city's water sources. Operation Blessing is using our extensive experience providing safe water to test existing sources, and we're supplying chlorine to disinfect the drinking water.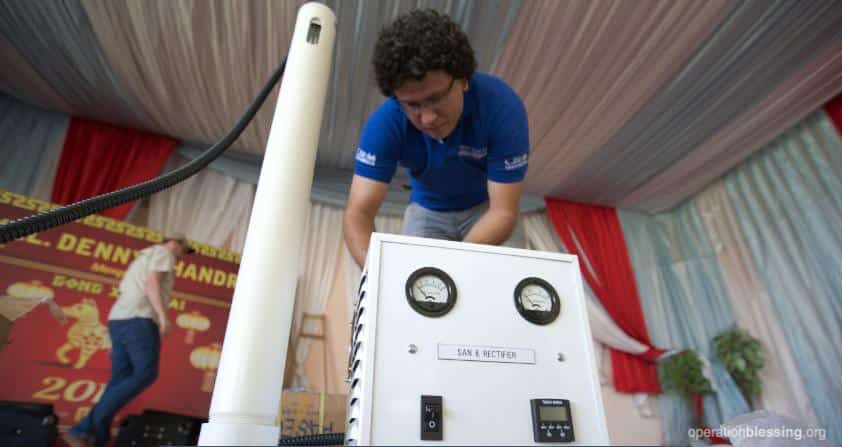 Medical teams from Obor Berkat (Operation Blessing) Indonesia are also working hard to help disaster victims following the tsunami and earthquake. And, thanks to your support, OBI has provided emergency supplies for 10 shelters.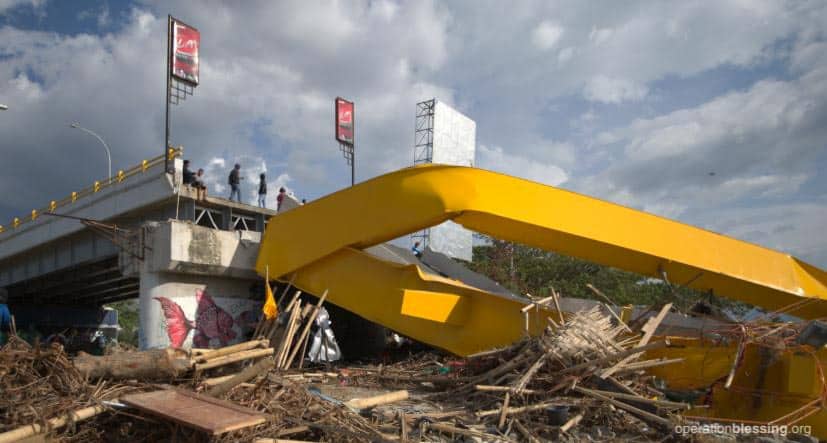 As the scope of the devastation continues to unfold, Operation Blessing will keep working to bless disaster victims during this critical time. Thank you for your ongoing support.