KENTUCKY – In Hi-Hat Township, KY, Operation Blessing had the privilege of delivering a case of water bottles and a bucket of cleaning supplies to residents impacted by the recent disaster like Ralph Johnson. The Kentucky flooding did immeasurable damage to the community, catching many people off guard. Many found themselves facing the flood waters without warning as they encroached on their homes and families. Some lost their lives in the wake of the destruction. Many others have lost their homes, possessions and now lack basic necessities to survive.
Flood Relief And Support
Ralph Johnson lives with his wife in an area that was heavily struck by the flooding. Compounding the difficulty, the 71-year-old is retired due to disabilities. He and his wife lost much in the East Kentucky flood, including their food, essential appliances like their washer and dryer, and other valuables. They now find themselves left with the difficult task of putting their lives back together after this natural disaster.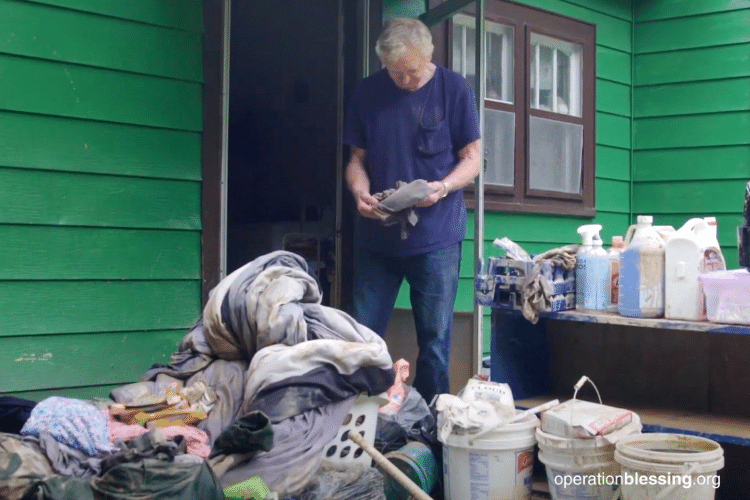 Help For Flood Victims
Operation Blessing spoke with Ralph. He shared that he is thankful for the Lord's faithfulness and for Operation Blessing volunteers stopping by his and his neighbor's houses. These visits showed them much-needed love and care — care made possible by your kindness and generosity.
Please keep these victims impacted by East Kentucky flood in your prayers. Also continue to partner with us to help people like Ralph who have lost so much to the flood. To give a special gift for disaster relief today visit ob.org/disasterrelief