FORT WORTH – Sometimes it's hard to remember that hungry people might live right down the street from us. But with everything going on in the world right now, it may come as less and less of a surprise that people are facing food insecurity in Fort Worth Texas.
Hunger is actually on the rise in America. However, thanks to you and our Hunger Strike Force fleet of semi-trucks, food is reaching hungry Americans during this difficult season of inflation and supply chain challenges. With your support, our dedicated fleet of tractor trailers delivers loads of vital food to our distribution partners throughout the U.S., including Life Unlimited Food Ministry in Fort Worth, Texas.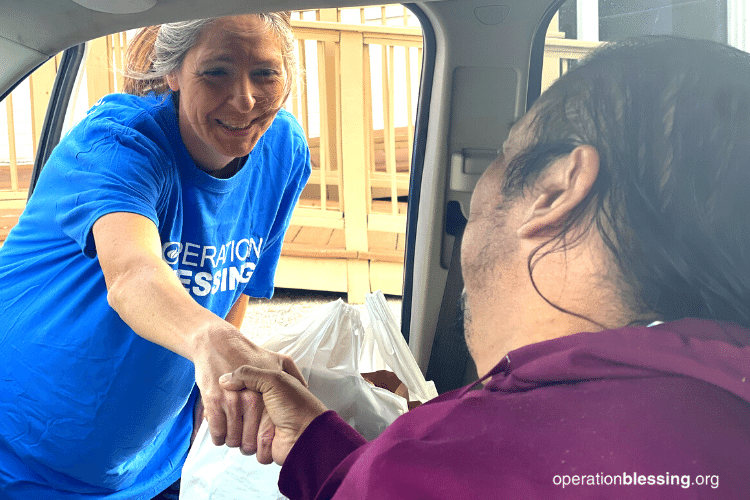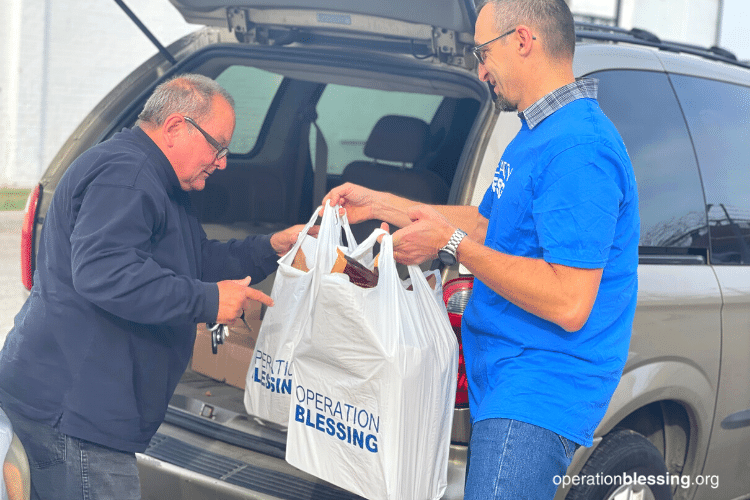 Battling Food Insecurity In Fort Worth Texas
This partner ministry has been serving a low-income area of the city for decades. And according to the director, Linda Wright, Operation Blessing has been providing them with resources for almost as long. The weekly outreach distributes food and household supplies to struggling people in their community.
Linda said, "We give them a very good quality of food. And through that food, Operation Blessing is blessing others. They are the feet and hands of Jesus working through our ministry." Even during the height of the pandemic, Linda knew that Operation Blessing would be there. "We never missed a beat. We never shut down one time— because we continuously had help from Operation Blessing."
Thanks to your support, the elderly, the unemployed, the sick, the disabled, the homeless, single parents, and those known as the "underemployed" in this locale can always turn to Operation Blessing and Life Unlimited to get them through tough times.
Thomas suffers from heart failure and COPD, but he's so thankful for the food that you help provide for him. He said, "It blesses me to have food so I can feed my family. Thank you. I'm praying to God that they keep doing what they're doing."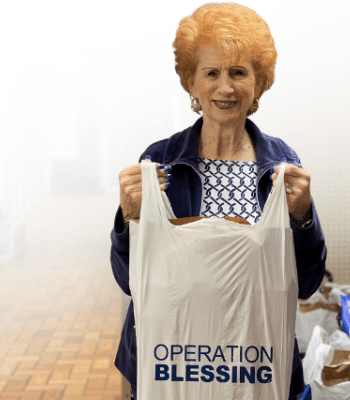 Meanwhile, Michelle is a widow who jokes that she has too many grandchildren to count. She's had a hard time making ends meet since her husband passed away five years ago. But she knows that, thanks to help from you, she can get what she needs for herself and her visiting grandkids. She feels like God really provides for her through this ministry. "They've been a godsend for the last four years. Operation Blessing has helped me with food to put on my table," she said. "And it's a lot of food!"
That's the sort of blessing that your generosity and compassion is providing. Linda, the director, just couldn't thank you enough for all you've done. She also had this message for you: "Continue giving to Operation Blessing, because it is a good cause—good ground to sow into."