The following is a first-person report form Operation Blessing staff member "D" from a refugee camp in Iraq.
IRAQ — The heat hits your body the moment you walk outside. It is so hot it sucks the life out of you. My eyes stare in shock at the shimmering horizon. Waves of heat seem to be visible, rising through the dusty landscape. With temperatures well above 100° F, everyone stays indoors as much as possible during the day.
Finally, the evening brings some respite from the baking hot day, and the night air comes alive with the sound of children laughing and playing past midnight.
I enter the Yazidi camp near Dohuk late in the evening. The camp is silent. It is two years since ISIS attacked the Christian and Yazidi minorities of the Nineveh Plains region of Iraq.
I am here to meet a young woman and her four children, all of whom have escaped from ISIS just 24 hours ago.
I step into her tent. She has nothing but some mattresses on the floor. Like many other survivors, she has come into the IDP (Internally Displaced Persons) camp to live in a tent with little or no support.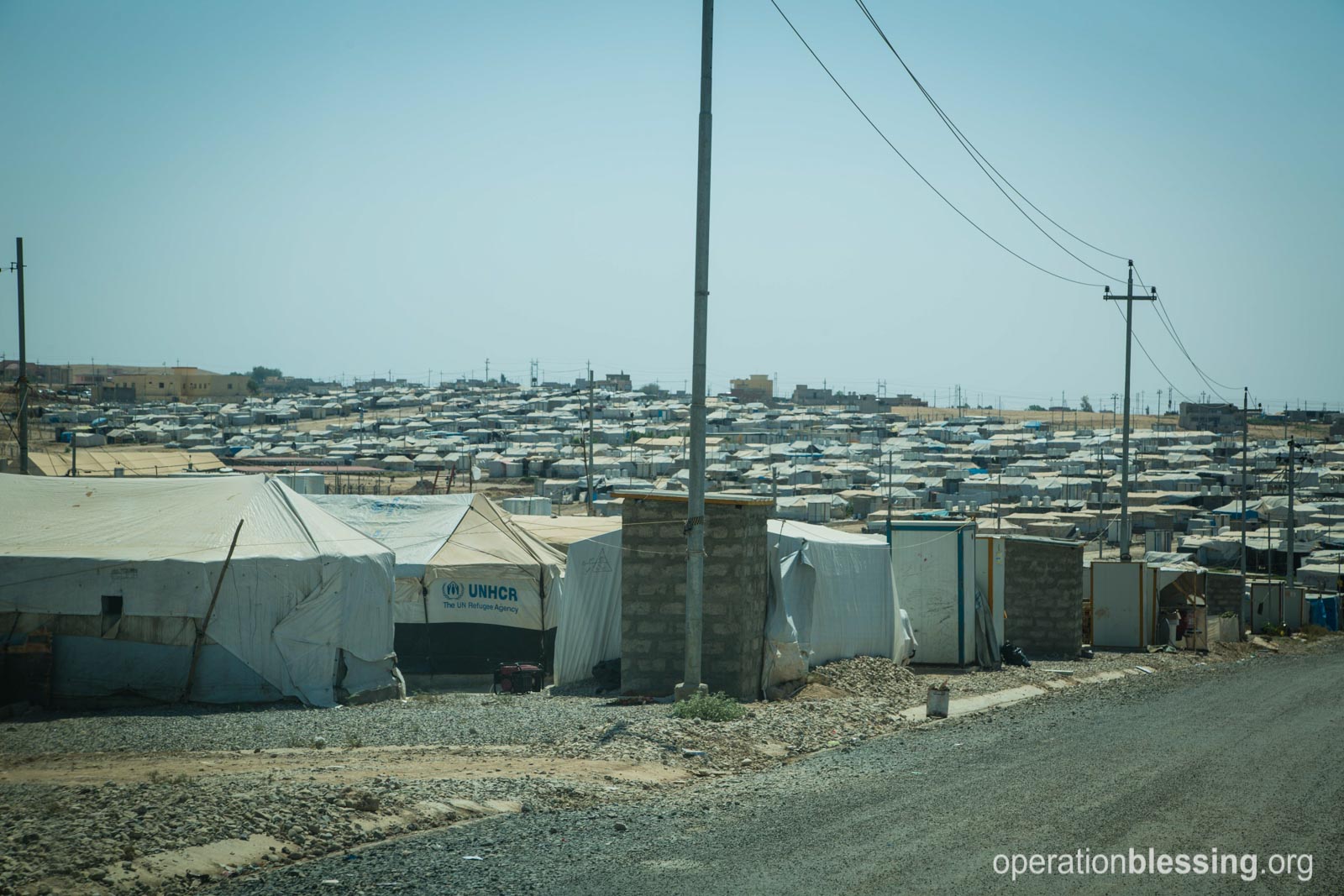 After her husband and the other men in her community were killed by ISIS, she was captured and sold 13 times to ISIS fighters who used and abused her at will. They are soldiers of the so-called Islamic State who believe they can buy and sell women and children who are not Muslim for their sexual pleasure. They pass them from one jihadi to another or simply go down to the slave market and choose a girl.
She cries as she tells her story. Her hands twist the white tissue she holds over and over into a tight ball of pain soaked with tears.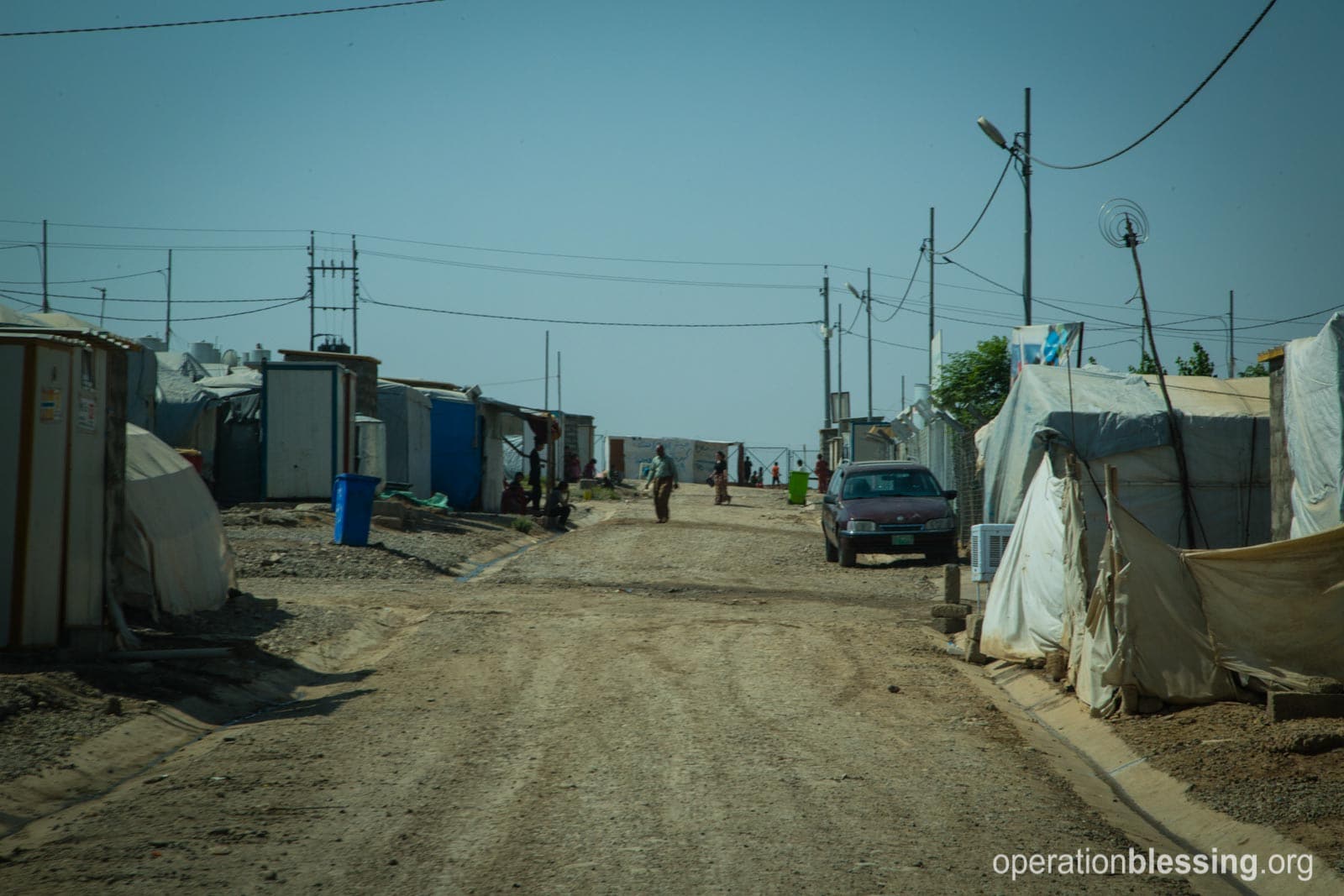 Some were Iraqi men, some Saudi Arabian and one was an American Muslim. Her 9-year-old daughter was taken by a Saudi man for some weeks and sexually abused. Her son was taken as a slave in the home of one of the ISIS fighters' families. Two of her children were sold and found, some time later, abandoned in a home when the ISIS fighter had gone into battle. They are all nine years old or younger.
While in captivity, she fought hard to keep track of her children so that she could reunite the family.
After two years in captivity as a sex slave, she was finally able to escape.
During the day, I spent time with her, helping her to pick out kitchenware; buckets to carry water in and to use to wash up in within the hard camp conditions; and clothing for her and the children as they arrived only with what they had when they escaped. She tells me she can't wear colors, as she is still in grief over the death of her husband and the men in her family.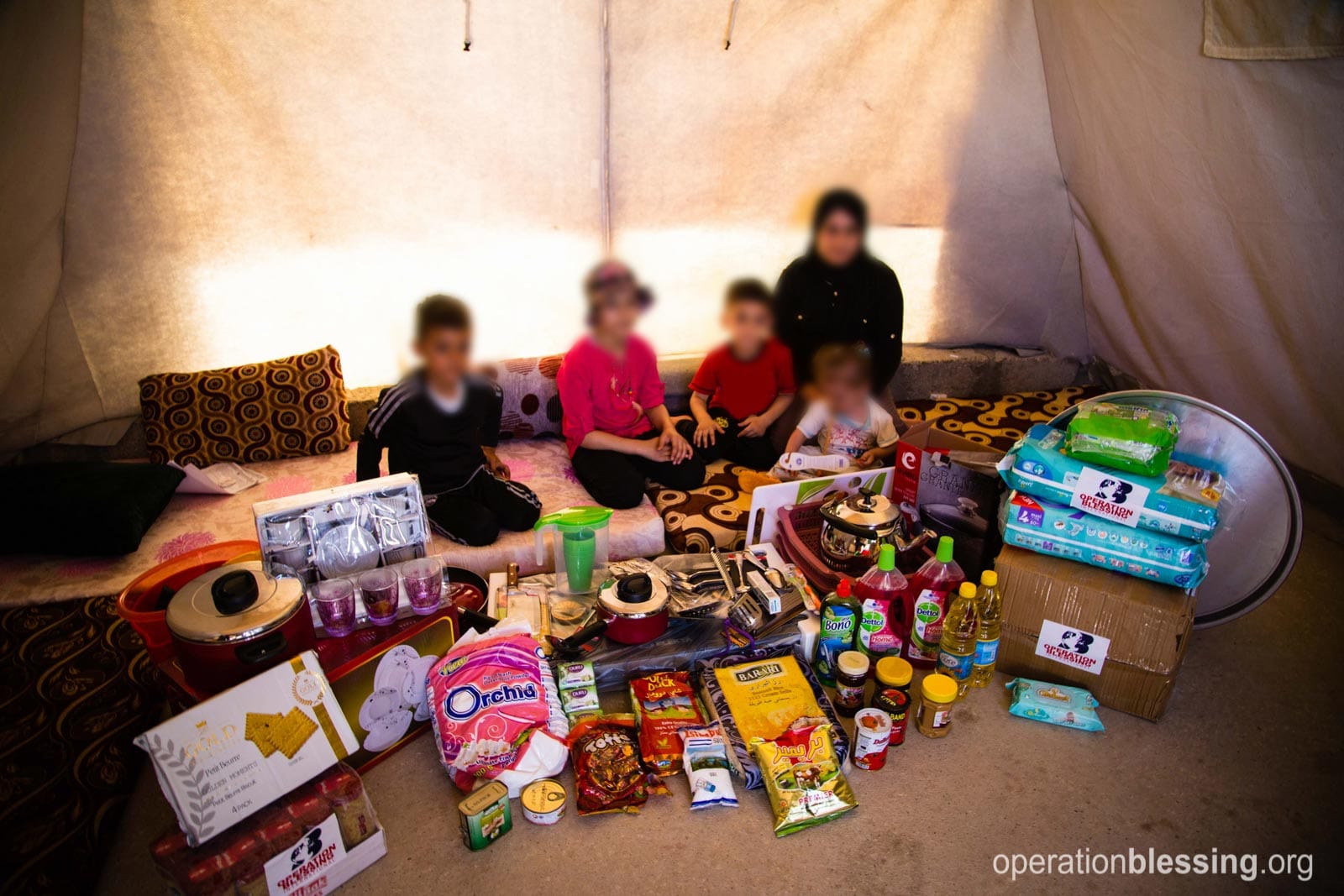 She and the 110 other women and girls that Operation Blessing is here to help, all former ISIS sex slaves, are incredibly grateful for the help. Most of them have children and are trying to cope with not only what has happened to them, but also with the trauma their children have gone through. On top of that, they are now IDPs in a sprawling, hot and dusty camp.
These survivors have a long way to go on their road to recovery. However, our help not only gives them assistance in their current situation, but also some hope for the future. Hope that they have not been forgotten. Hope that they will have a voice. And hope to keep living and fighting for their lives and the lives of their children.
Operation Blessing has worked extensively with IDPs in Iraq, as well as refugees across the border in Jordan, bringing food, hygiene items, bedding and other relief supplies to those who have been forced from their homes by ISIS.