GUATEMALA – On Sunday, June 3, Fuego, one of Central America's most active volcanoes, erupted without warning. Clouds of gray ash billowed thousands of feet into the air and a deadly pyroclastic flow sped down the mountainside. At least 100 people were killed, hundreds more were missing, and thousands have been displaced from their homes.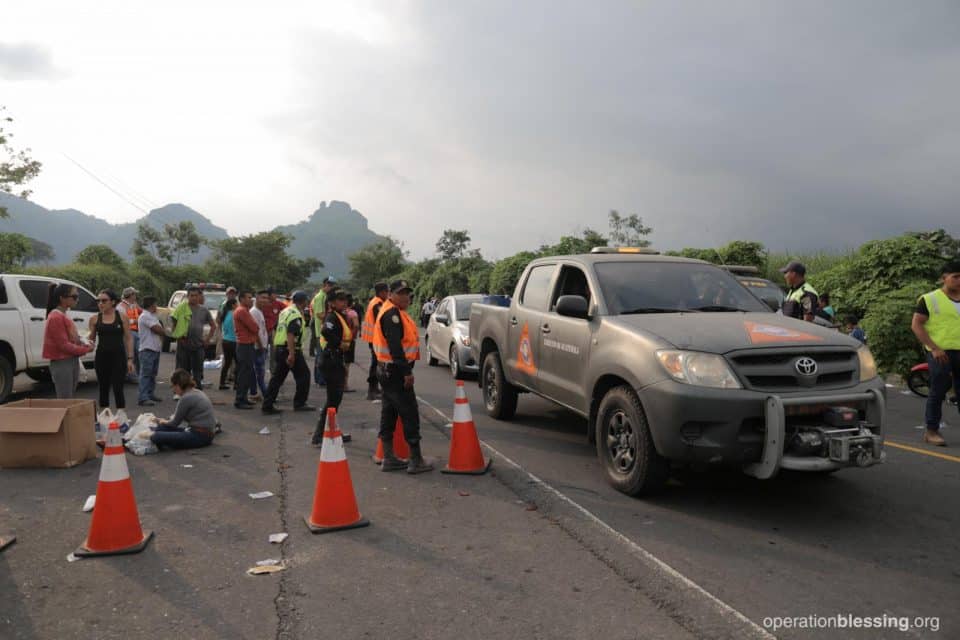 Thanks to your support, Operation Blessing's Guatemala office immediately sprang into action to bring relief to the victims of this disaster. First, OB Guatemala staff began putting together emergency aid kits containing food and hygiene supplies. In partnership with the Guatemalan Army and the Asociación Nacional de Municipalidades (ANAM), these kits will be distributed to residents who have been evacuated to shelters.
Operation Blessing will also be distributing 1,400 respirators to firefighters, and over 30,000 facemasks to area residents. These respirators and facemasks will help filter out the harmful volcanic ash that continues to fall. This ash can damage the lungs if breathed in, so these masks are the first line of defense to keep people safe.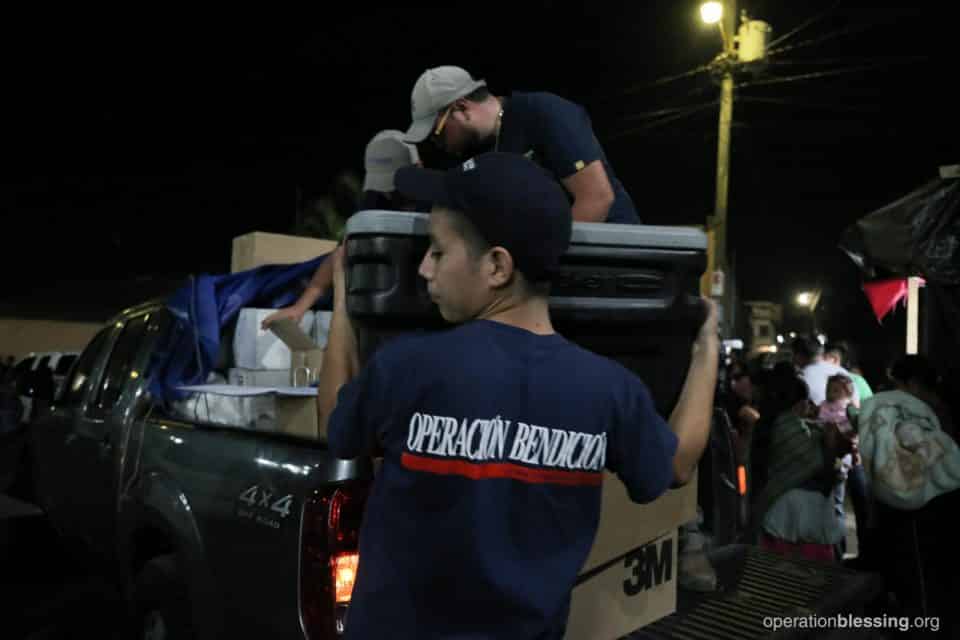 In addition, OBI teams are preparing mobile kitchens to feed the firefighters and first responders who are still working to rescue survivors.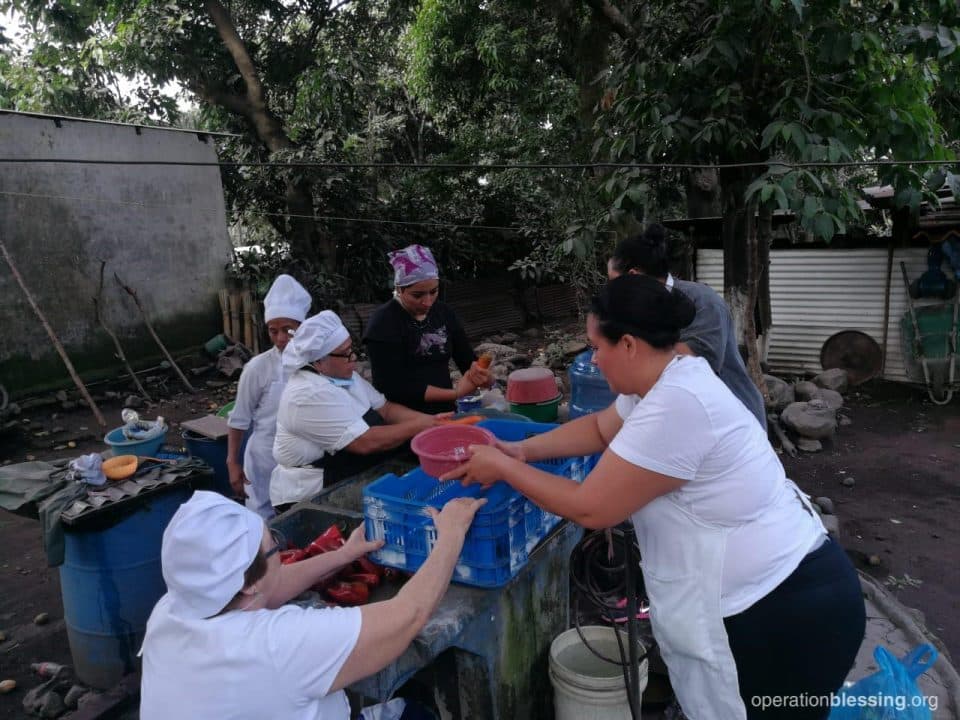 It's only through partnership with you that these disaster response operations are made possible! Thank you for your support and we ask for your continued prayer for all those affected by Fuego's eruption.
UPDATE JUNE 13, 2018
Over the past week and a half, thanks to our faithful partners, Operation Blessing has continued to serve Fuego Volcano victims with critical food, hygiene items, masks, medical supplies, and support for disaster workers. In addition, we have expanded our efforts to include areas like providing clean water, solar lights, medical care, and mattresses to shelters throughout the area.
We've also become a distribution point for partner organizations sending additional supplies and funds such as Samaritan's Purse and Operation Blessing Mexico.
Thanks to the support of our faithful partners like you, we've been on the ground since day one of the tragedy, and continue to bless thousands of victims throughout the area.