HONDURAS – Clean water access is precious, and people around the world without it are suffering daily—but they don't have to.
Thankfully, since 1993, the world has taken a day each year to unite around clean water as one of our greatest common needs. This World Water Day is about accelerating change to solve the water crisis. And you can be part of that—investing in a better world and brighter future for families in need.
Clean Water Access Will Transform This Remote Village
We searched for a community that desperately needed clean water access, and when we met the families of Yargüera, Honduras, we saw a need we could meet—with the help of friends like you. Though they have water access from hand dug wells around their small community, they know it might make them and their children sick. They boil and strain the dirty, often contaminated water, but it's not enough.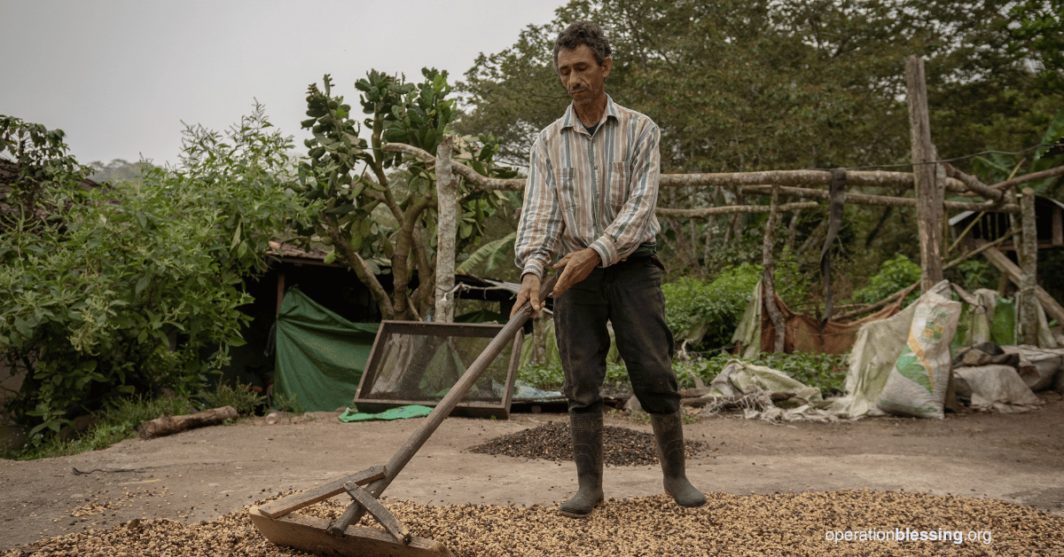 Michel shared, "I drank some water because I was very tired. Minutes later, I had a big stomachache. I told my dad that I didn't feel well and needed to take medicine; I felt like I was being attacked in my stomach. I took some medicine, but the pain wouldn't go away."
It's terrible to have to fear something you need to survive. The good news is, we have the power to rewrite their story. Together, we can give this community a new future where the constant danger of waterborne illness has faded as every household gets the chance to access clean water.
This World Water Day, we're asking you to join Operation Blessing in building a new community water system delivering clean water to the nearly 140 people in this remote community. Help us realize Maria's lifelong dream of having clean water to drink, and help us give the children like Michel peace of mind. You can deliver clean water and show this community God's love by donating today!