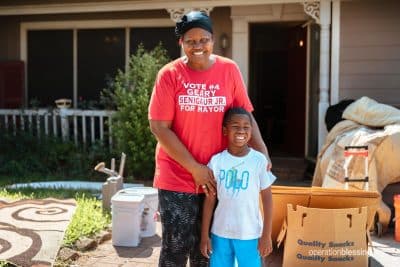 Field Report on Tropical Storm Imelda by Josh Blount: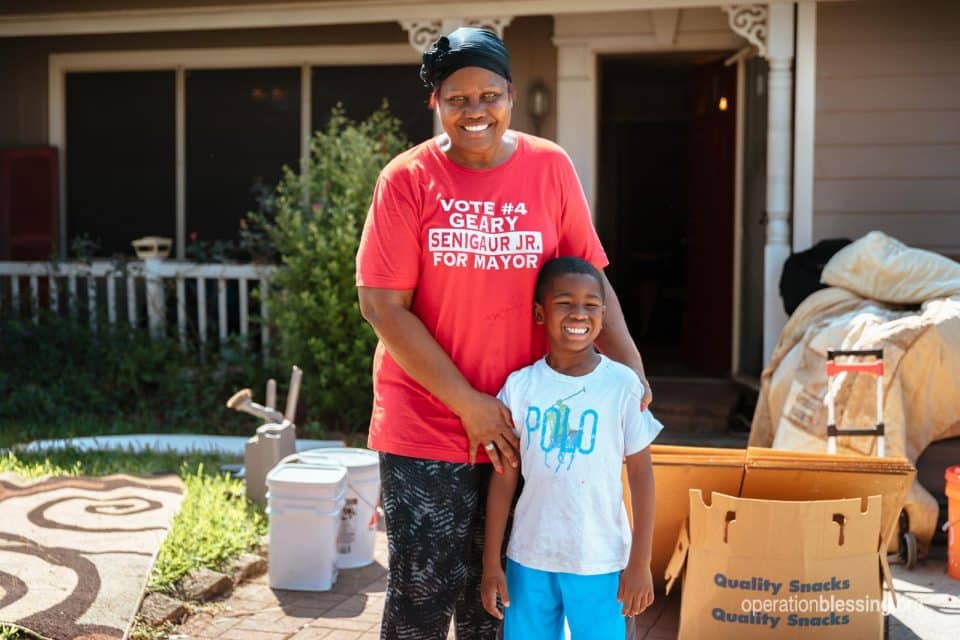 TEXAS, USA – "It was devastating. I was in denial for two days," said Texas native Debra as she faced a flooded home for the first time in her life, on top of many other challenges. But through it all, she also found that God is good.
During Tropical Storm Imelda, a foot of water had rushed in and ruined her house. With no flood insurance, she's had a hard time dealing with the damage left behind.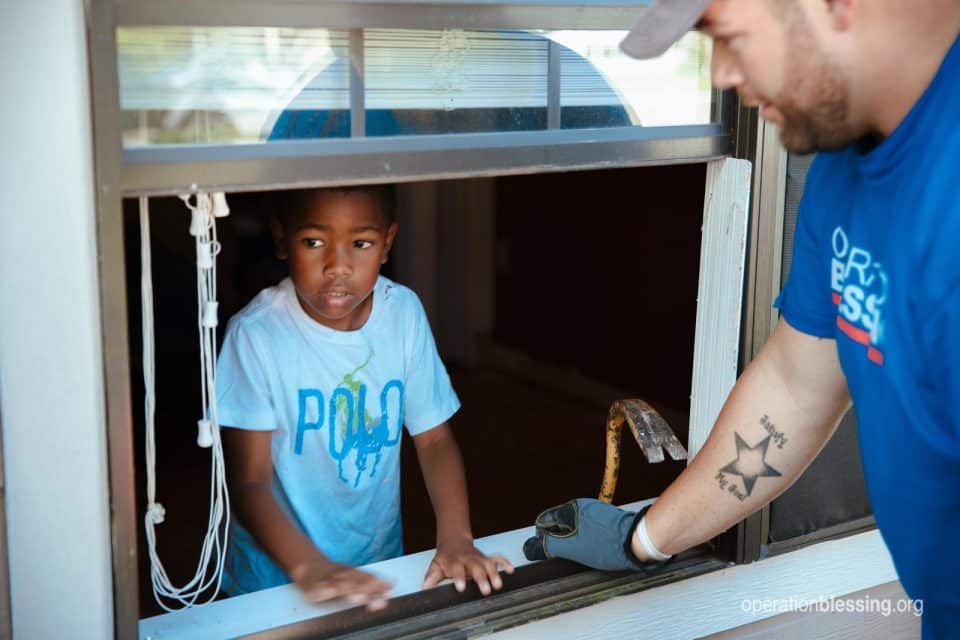 Debra began attempting to clean destroyed walls, floors, and household items on her own while caring for her grandson, Christian. He's staying with her because her daughter has been in the hospital with Sickle Cell Disease. Beyond all that, just a few months ago, Debra herself was in the hospital with Atrial Fibrillation. She had still been regaining her strength when Imelda hit.
The hardest part of the disaster for Debra was facing all the damage with no assistance. "I felt so lonely when all my neighbors had people helping them. And I was like, really, I got to do all of this by myself?" While sorting through the damage, she came across some pictures of her deceased mother. She said, "I was looking at her, and it was just me, God, and her."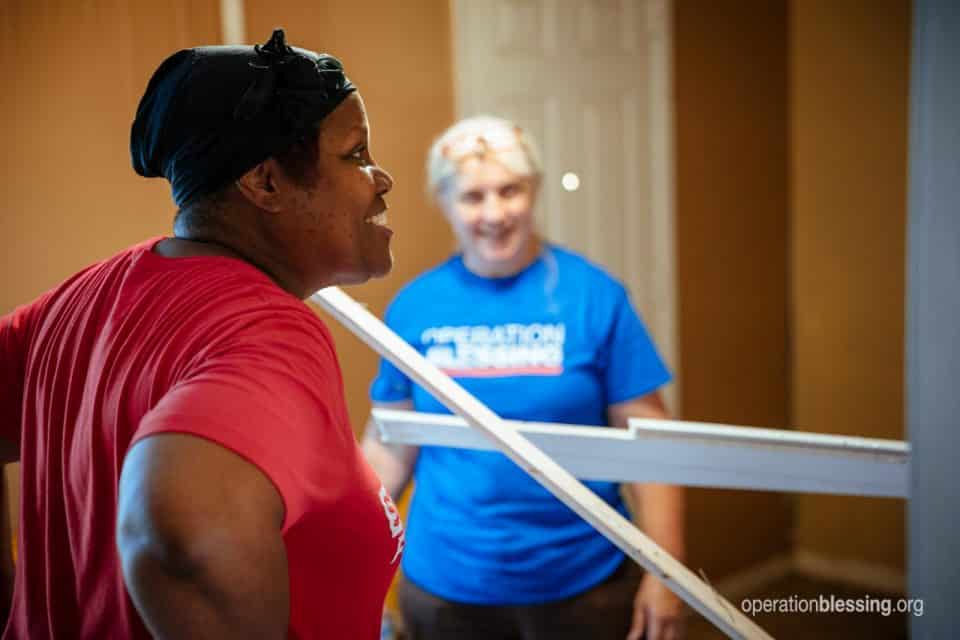 With a full-time job, Debra also struggled to find time to clean the damage out of her home. She took some vacation, but she was running out of opportunities to remove all of the moldy drywall and furniture from her house. She only had three days left before she would have to go back to work.
Through all this hardship from Imelda, Debra needed to rely on her relationship with God. "It really did overwhelm me, and then I started praying. I was like, God, help me to have faith and not to worry about it. You know some things they say you just got to let go. So I let go and let God."
That's when Operation Blessing showed up to help! "I just thank God that you all are here. I say my mamma is just sending angels to help me out." Debra was so glad that we were able to come when we did. She said, "God is just right on time."
Operation Blessing sent a team of volunteers to remove the molded drywall, sort through precious belongings, and provide spiritual support through prayer and community. Debra said, "I needed that prayer. That was confirmation that I will be okay and that you just have to wait for your blessings."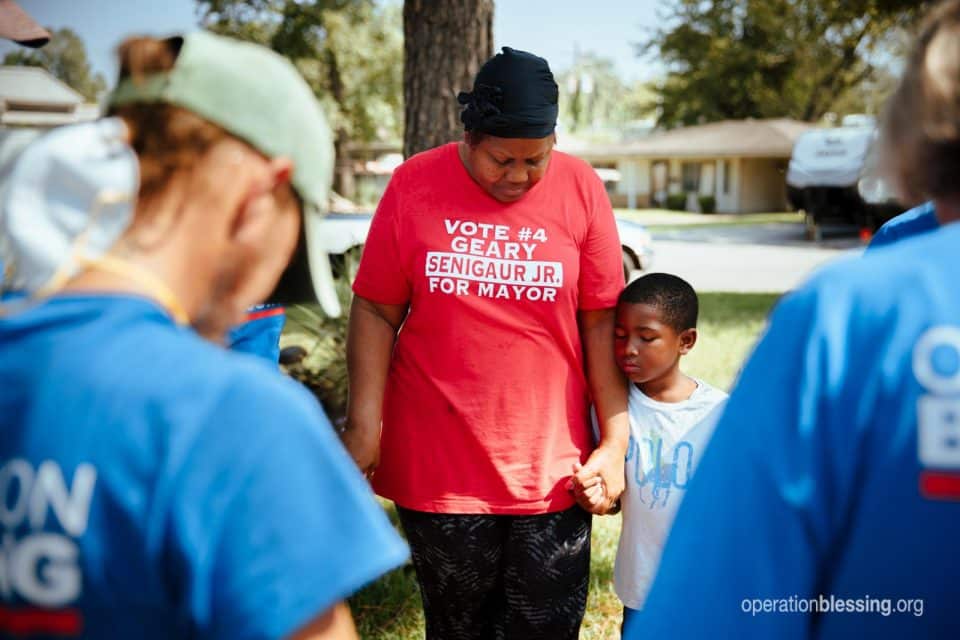 Debra was such a joy to meet and she was so grateful for our help. When reflecting on the storm she told us, "I know it's a blessing because God already knew it was going to happen. He's taking care of everything, so I have to be patient and have faith that everything is going to be okay. I am so happy. God is good and that's all I can say. He's been good."
HOW YOU CAN HELP


During times of crisis and disaster victims desperately need your help. Click here to make an online donation today. Your gift can make a huge difference. Thank you for your compassion to bless the hurting.

Print Friendly