HAITI – Between political unrest, a 7.2 magnitude earthquake, and a tropical storm, residents of the island nation of Haiti have suffered untold heartache in recent days. However, because of your ongoing love and support, our team was already positioned on the ground. They quickly began providing care and distributing much needed supplies to aid desperate Haiti quake victims.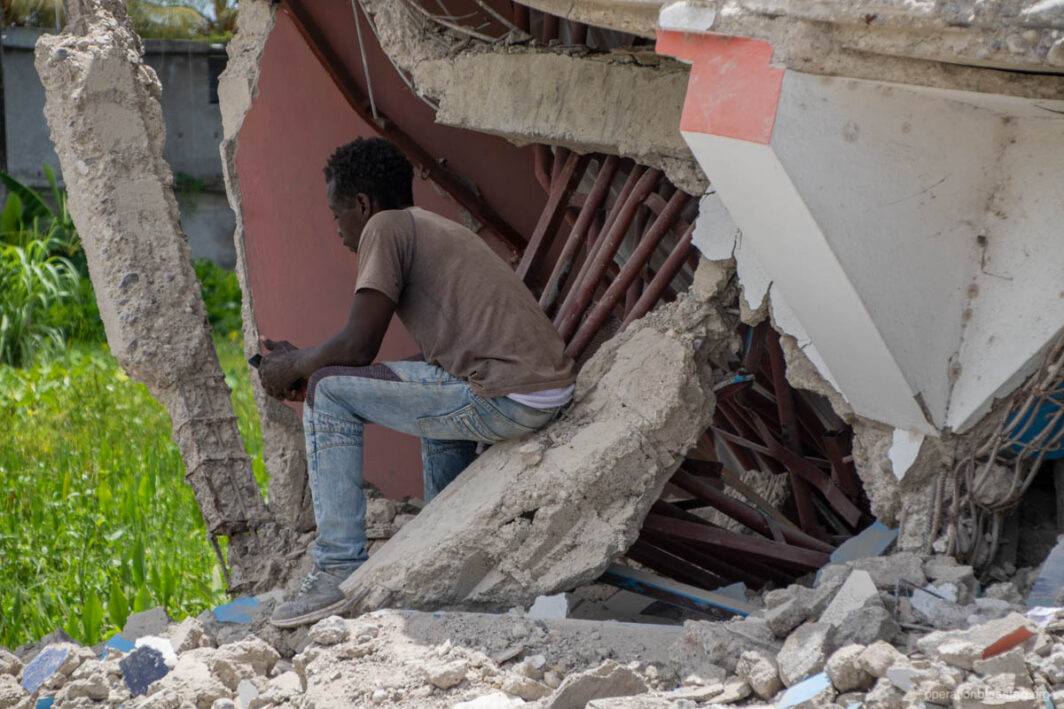 Operation Blessing Distributes Disaster Relief
The team delivered disaster kits full of food, hygiene, and household items to hard hit areas like Les Cayes. These kits contained rice, corn, beans, spaghetti, oil, tomato paste, sardines, soap, sanitary pads, toothpaste, and toothbrushes. The goal was to provide for the needs of an average Haitian family for a week.
They took care to deliver supplies into the hands of those who needed it most, rather than just dropping it along main routes through the area. They even climbed a mountain to ensure that the weak, elderly, and infirm in that region received much needed help.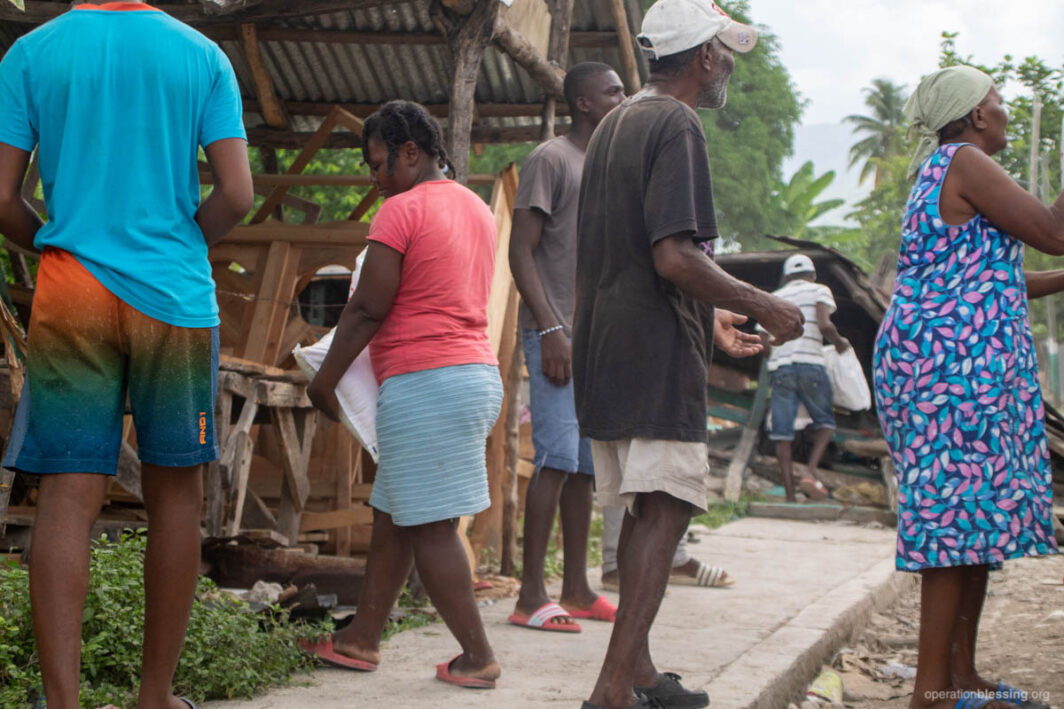 Their commitment to distribute kits equitably created many challenges. It required significant crowd control efforts to keep order and deliver supplies to the most vulnerable. When the Haiti team saw an elderly man near tears because he was so grateful that help had finally reached him, they knew their struggles had been well worthwhile.
Thanks to your support, Operation Blessing also provided disaster kits to local pastors. This will ensure they reach additional families facing difficult circumstances. Our partners helped provide kits to hospitals in need of food for staff and patients as well.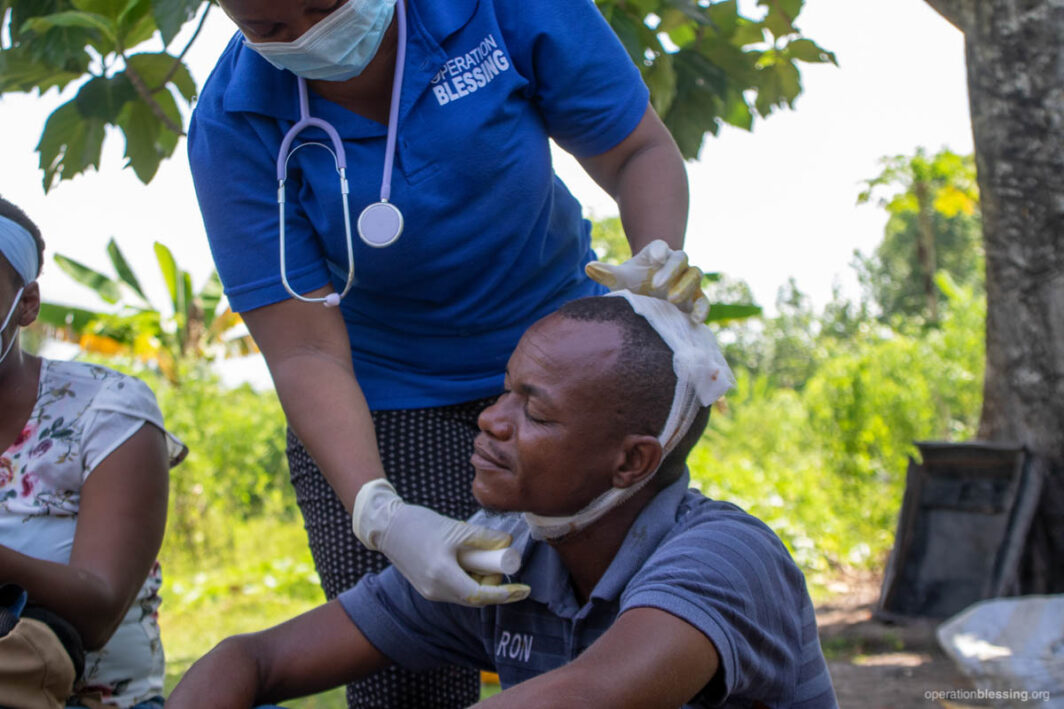 Medical Supplies for Haitians in Need
In addition, friends like you have given vital medical supplies for the injured and those suffering from illness during this difficult time. The Operation Blessing team provided several hospitals with items including gloves, caps, syringes, masks, adhesive, antibacterial soap, cotton, chlorine, IV fluids, and medications. Above all, the team has sought to recognize the dignity and personhood of each individual they serve. And they remain committed to alleviating suffering throughout their nation.
More Help on the Way
Currently, another Operation Blessing team of international specialists is enroute to provide even more help to Haiti. They will offer clean water expertise and additional medical support. Thank you so much for making this possible! Your love is making a real difference for suffering Haitian people.
Please continue to keep Haiti in your prayers and consider how you can support people during natural disasters. To get involved, visit www.ob.org/obdisaster or text "OBDR" to 71777.