UKRAINE – Dmytro didn't think a trip to check on his house would almost cost him his life, but living in war-torn eastern Ukraine, danger was often too close for comfort. Sadly, this trip home would end up requiring head surgery and extensive medical care.
War Reaches Dmytro And Daniel In The Ukraine
Dmytro is a loving single-father who cares deeply for his 12-year-old son, Daniel. Dmytro and Daniel had been living in a modest home that Dmytro had purchased by working hard as a miner. Then one day soldiers arrived and warned him saying, "If you want to survive, move out!"
Dmytro and Daniel heeded the warning and moved from the home they loved into a small, one-bedroom apartment in a safer area. But Dmytro worried about the home he had worked so hard for. One day he decided to return to check on it and retrieve some tools he needed with young Daniel and his friend Oleg.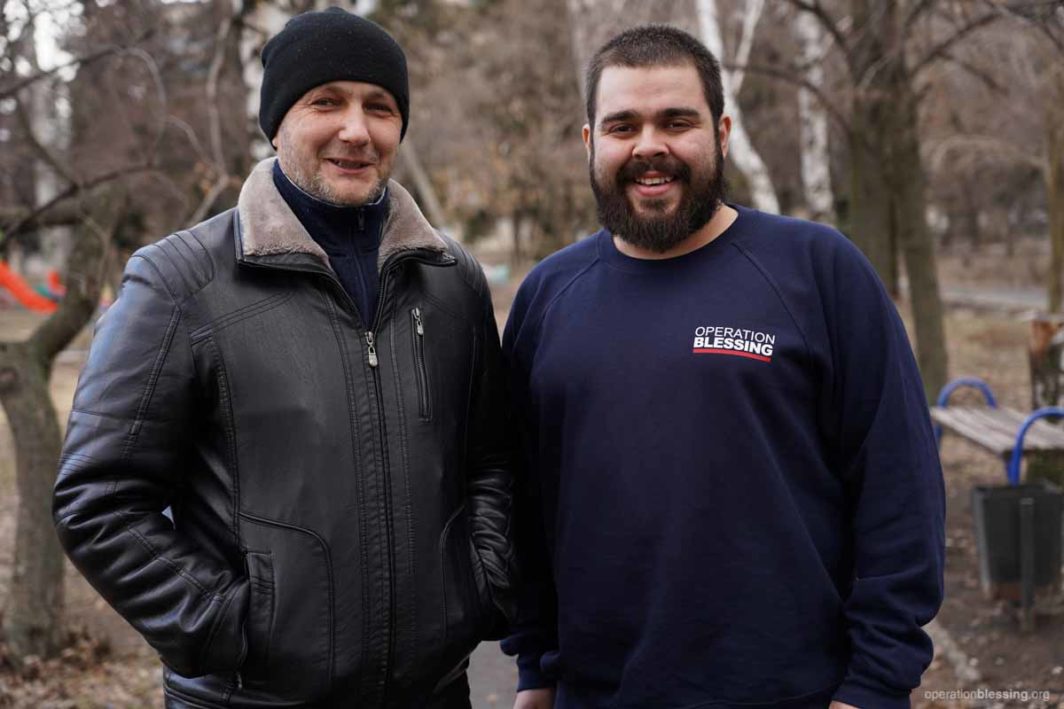 A Tripwire Leads To The Need For Head Surgery
Leaving Daniel in the car a few blocks away, Dmytro and Oleg walked to the house. Then, while in the backyard, Dmytro hit a tripwire. Daniel recalls, "That day I called three times. Dad's friend Oleg told me on the phone that everything was all right. Then there was an explosion… I kept calling them both, but both of their phones were disconnected. I called dozens of times but nothing helped." He continues, "I felt really scared… nobody explained anything to me, but I realized dad was badly wounded, and I could only guess whether he was still alive."
200 Shrapnel Wounds To His Head And Damage To His Skull
Thankfully, Dmytro was still alive, but only barely. The bomb had left Dmytro with over 200 shrapnel wounds. He was rushed to the hospital for emergency head surgery. In order to save his life, doctors had to remove a large portion of Dmytro's skull.
Though he had survived the explosion, Dmytro was in a very hard place. His injuries made it impossible for him to work and support his son. Not only that, with part of his skull missing, Dmytro lived in constant danger. Even the smallest bump on the head could have killed him. "Before my injury, [my son and I] used to be together all the time—fishing, cycling, and going to the seaside," Dmytro lamented.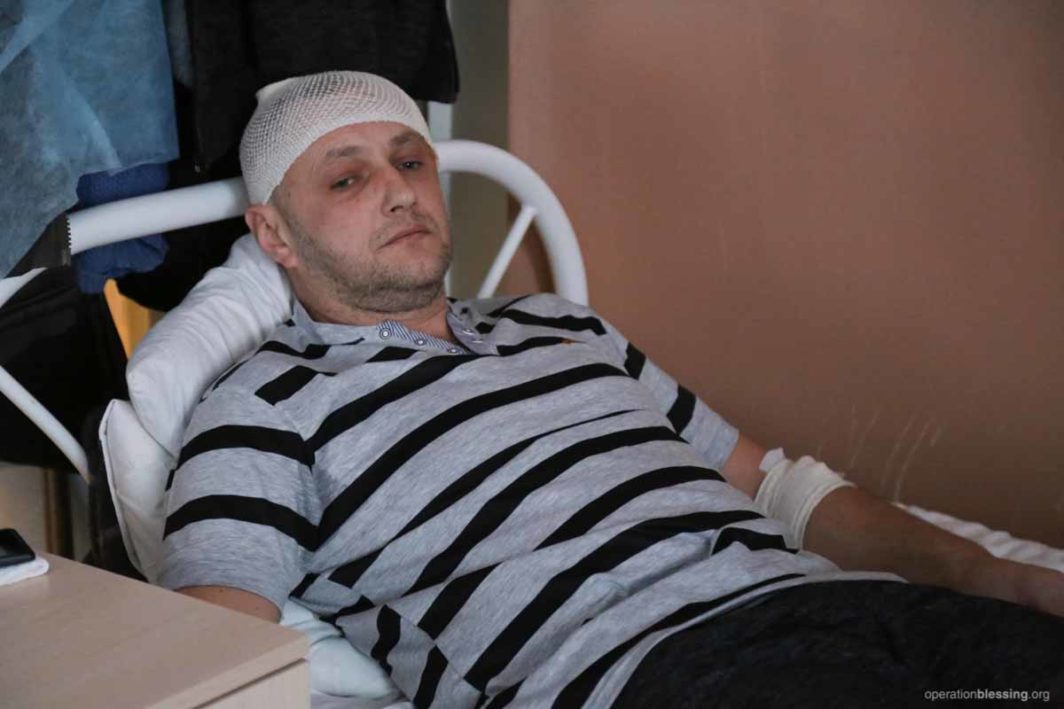 Head Surgery Gave Dmytro A Protective Plate For His Skull
Dmytro needed another surgery to install a protective plate. But unable to work and with no way to pay for the surgery, Dmytro didn't know what to do.
Your Lovingkindness Made His Head Surgery Possible
That's when YOU stepped in to change everything for this loving father. You made a way for Dmytro to have the head surgery that he needed. Now Dmytro has a titanium plate protecting his brain, and he no longer has to live in fear of bumping his head or skull.
"Finally, I am home with my son," Dmytro exclaimed. "The scariest thought for me has always been that I would never see my son Daniel again."
Thank you for blessing Dmytro and for making sure that he will be able to provide for his son in the future!