FLORIDA – Though Hurricane Idalia has passed, those affected have a long road to recovery. Thanks to friends like you, our Operation Blessing crew has been working to help Linda, a resident of a community near hard hit Homosassa, Florida. Linda is a cancer survivor and has such a positive outlook on life.
She told us, "It was such a good community. It's quiet. It's beautiful. I'm on the water. I live in paradise, and I love it. But the hurricane came, and paradise is not as pretty as it used to be."
Linda described her experience after the storm. "I came home after evacuating. I opened the door, I had two feet of water in the house. After that I've just been trying to clean up and get back to my paradise."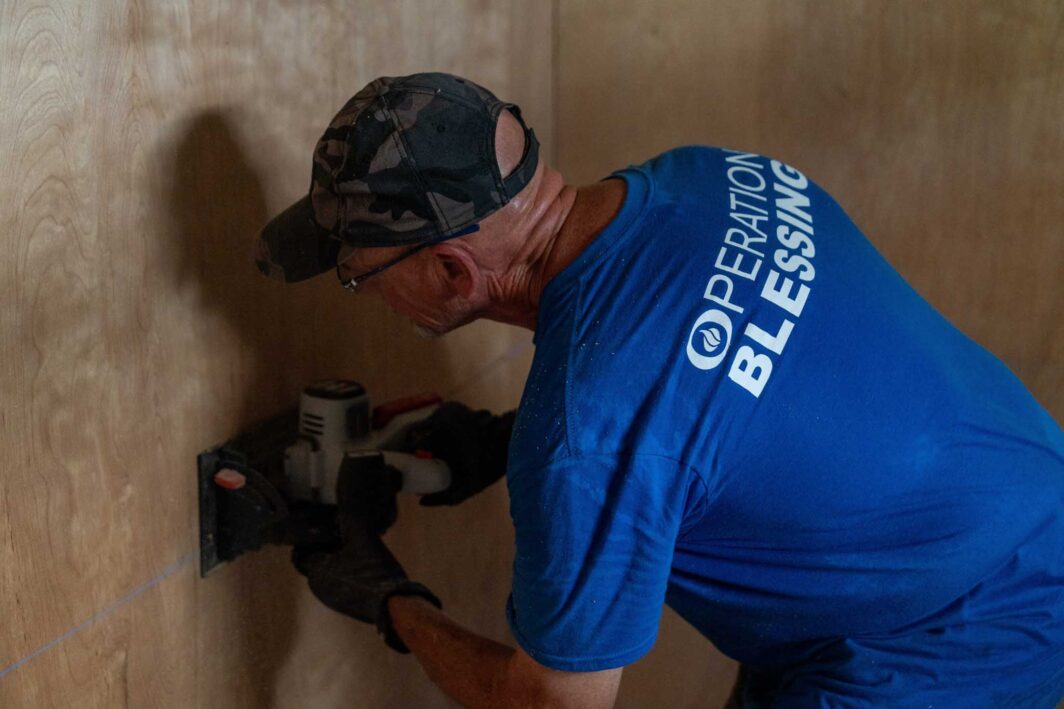 It's been an intensive process of removing damaged furniture, waterlogged belongings and ruined drywall and flooring in high heat and humidity. In a hurricane situation, it's so important to prepare homes for repair as soon as possible to avoid mold and further damage.
Linda was grateful for the help friends like you sent. "I did need a lot of help," she said. "Operation Blessing knocked on my door and immediately got a crew in here to get all the heavy things out of the house. That's something I cannot do on my own. Without them, I just really don't know what I would have done. They were just so wonderful."
After Hurricane Idalia, friends like you have also sent truckloads of relief items to Florida and Georgia including vital food, water, and clean up supplies. Our mobile kitchen is serving up hundreds of hot meals to both volunteers and residents. And we've coordinated dozens of volunteers, providing them with tools and oversight to help residents like Linda with recovery efforts.
Of course, our presence here is only made possible by generous Operation Blessing supporters like you! There's a need, and the Operation Blessing family are helping us meet it.
You can help even more disaster victims like Linda when you visit www.ob.org/disasterrelief today.