ARMENIA – Since February of this year, Operation Blessing and Orphan's Promise have been working together to provide help for Armenian families as they struggled to survive in Nagorno-Karabakh. Lately, the conflict there has escalated, forcing thousands of families to leave their homes and belongings to flee to neighboring Armenia. There was no food in the stores or medical help for Armenian refugees within the borders of the republic they left behind, and the situation is desperate.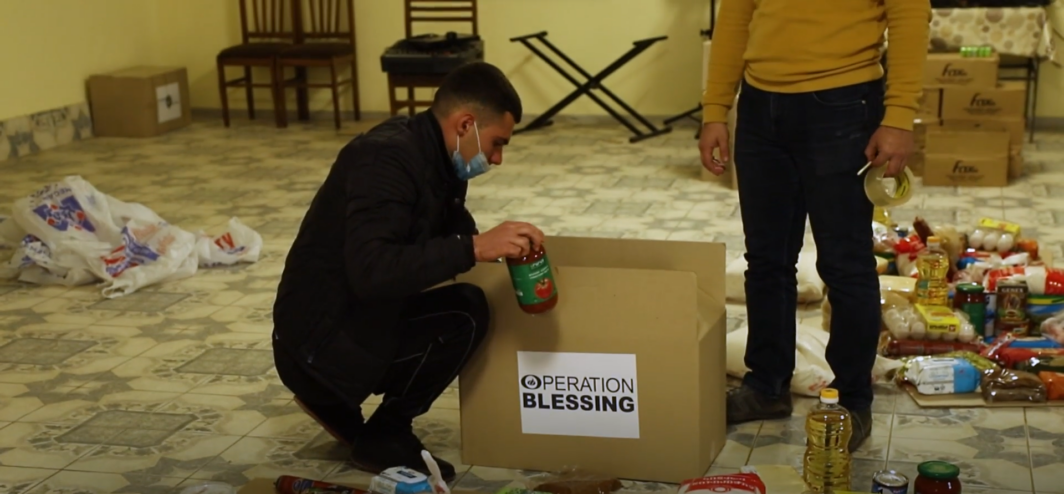 Providing Help for Armenian Refugees Facing Persecution
With the help of our Operation Blessing and Orphan's Promise partners, we are on the ground helping refugee families by assisting them with vital supplies, including food and medicine. As refugees arrive over the border, we will provide them with food and hygiene supplies, then connect them to local church members for temporary shelter.
Together with partners like you, Operation Blessing is taking the chance to show God's love to those who are hurting by offering relief for critical needs. Thank you so much for your support and partnership with Operation Blessing for Armenia. You can join the response and help families in crisis when you visit www.ob.org/crisis today.