PHILIPPINES – When a typhoon destroyed Angel's home in the Philippines, her family had nowhere safe to stay. Now homeless in the Philippines, their lives were turned upside down. That night Angel, age 9, and her siblings had done their best to sleep through the storm, but they were frightened. "I was scared of the typhoon and strong winds," she told OB staff. "It made my chest hurt. But my little sister was scared too, so I covered her with a blanket."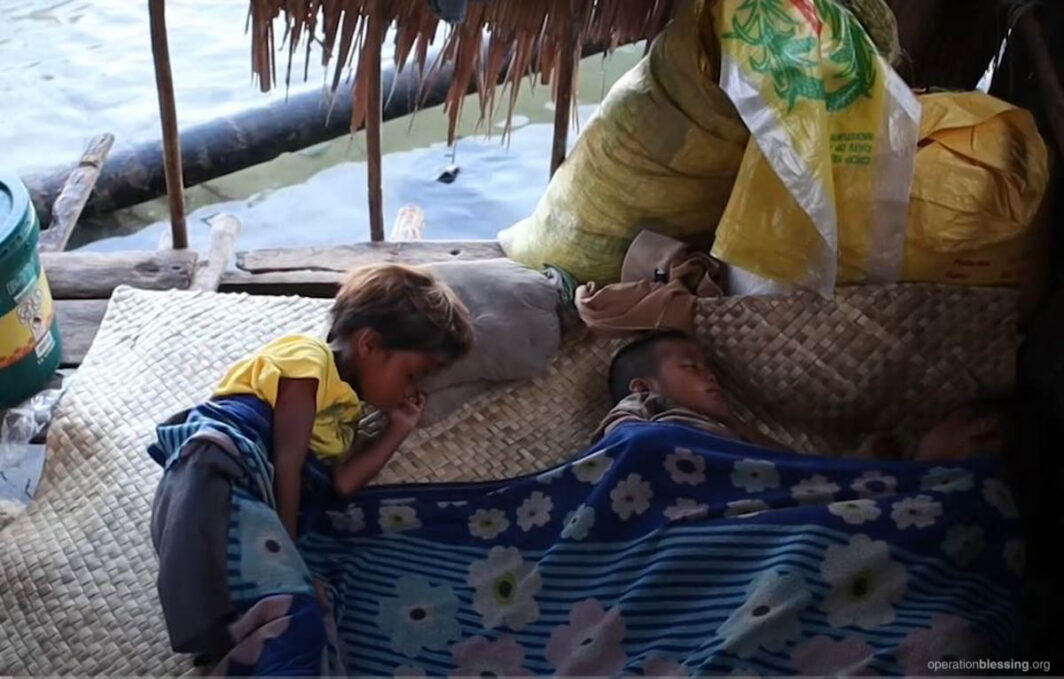 Consequently, the typhoon left the family in a dangerous living situation. And due to the COVID-19 crisis, Angel's single father, Roland, lost his fishing job. Unable to afford anything else, he used scrap wood to build his family a makeshift shanty. The weak structure offered little protection. "I worry about my kids," said Roland. "I worry about how I can rebuild my house. We had nowhere to turn for help and nowhere to go." Accordingly, he stayed up most nights to make sure they remained safe while they slept.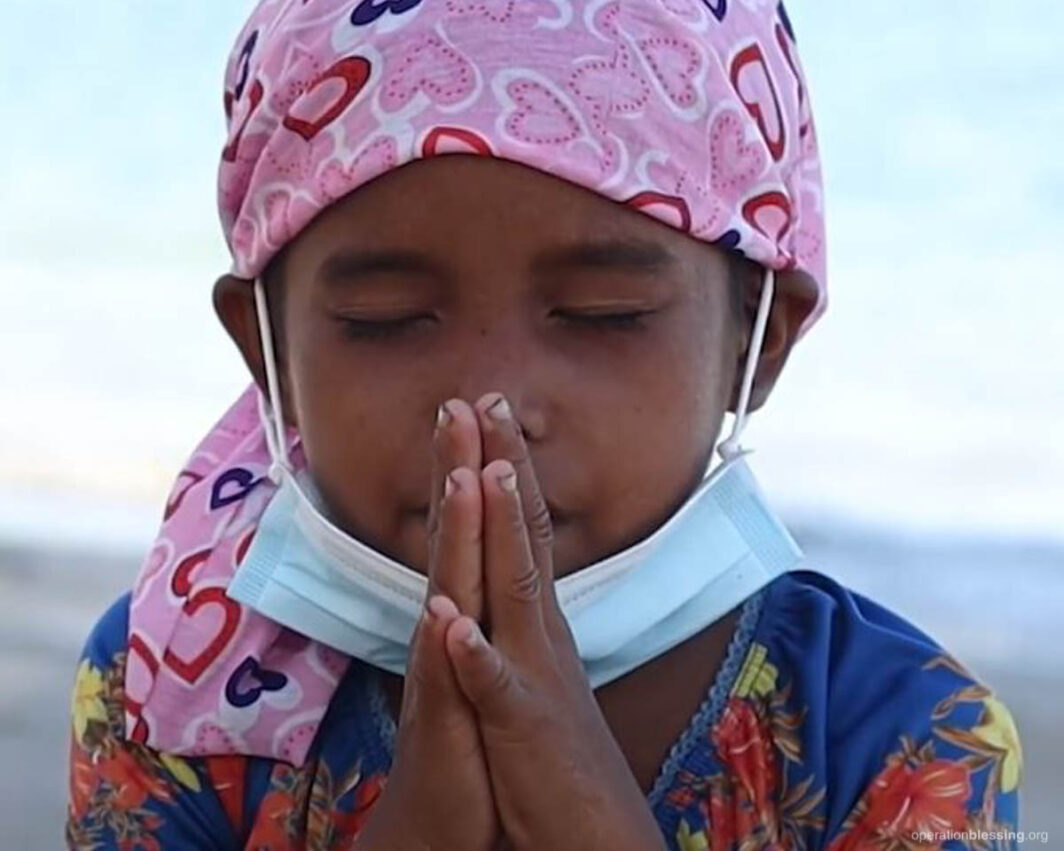 Homeless And Scared, Angel Makes A Desperate Prayer For Help
That's when Angel sent up a desperate prayer for help. She said, "Lord, help us. Please give us a new house. Please protect my family. I love them very much."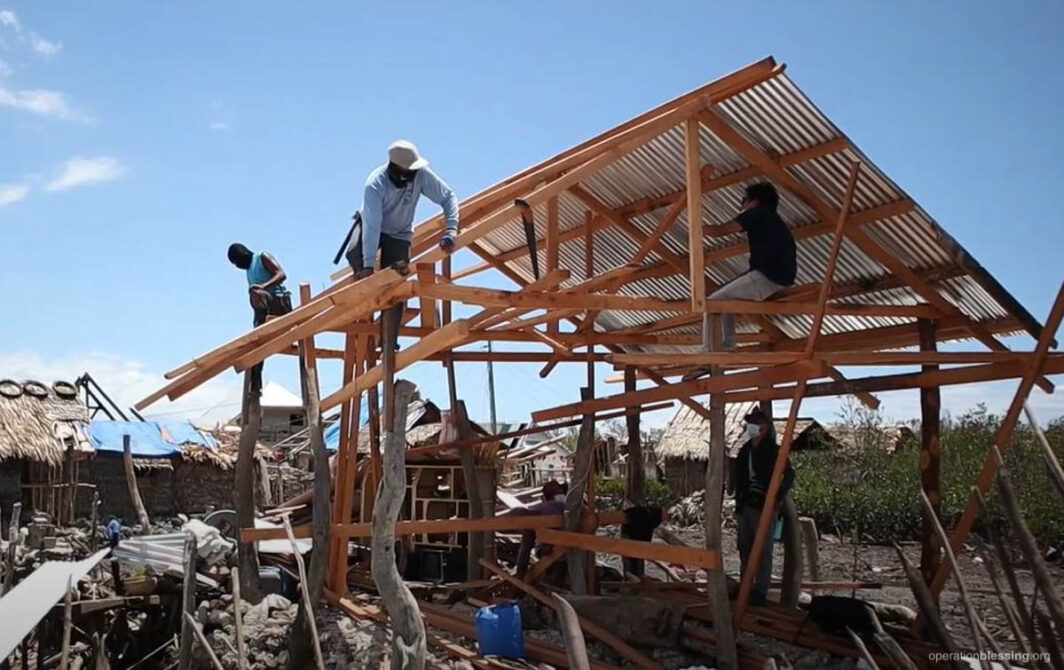 In answer to her precious prayer, Operation Blessing friends reached out to help. When Operation Blessing staff delivered a food package to Roland and his children, the staff saw how dire their living situation was. They did not ignore this struggling family that was homeless in the Philippines. Thanks to the generous support of partners like you, and the help of some faithful volunteers, we were able to build the family a safe and sturdy new home. "We have a new house!" Angel exclaimed joyfully. "I'm happy! Thank you so much."
Not only that, but friends like you also equipped Roland with the supplies he needed to start his own business. He now sells fish to help him take care of his family for long into the future. Thank you for the support you show to families like Angel's at home and around the world.