VIRGINIA – Hard, honest work and giving back to those in need are two principles Junior has already learned at his young age. When the 15-year-old sets a goal, there is no stopping him. That dedication and resourcefulness caught the eye of some kindhearted Operation Blessing partners in his community, who would later offer the gift of much-needed food relief to him and his family.
When he decided to save for a new dirt bike, Junior stood outside on the sidewalk by his house to sell DVDs in the hope of earning money. He worked almost daily in order to reach his goal. His commitment to being an entrepreneur eventually caught the attention of Beverly Wright, the ministry director of Jonathan Cares, a nearby Operation Blessing partner. Thanks to your help, the organization receives groceries from Operation Blessing to distribute to members of the community.
"I was rolling down his street, and I saw this young man, and he was selling DVDs and I thought, 'Look at him,'" Beverly recalled. "When we started passing out the meals, he was one of the people that we decided to make sure was on the list. I was just so proud of him as a young entrepreneur."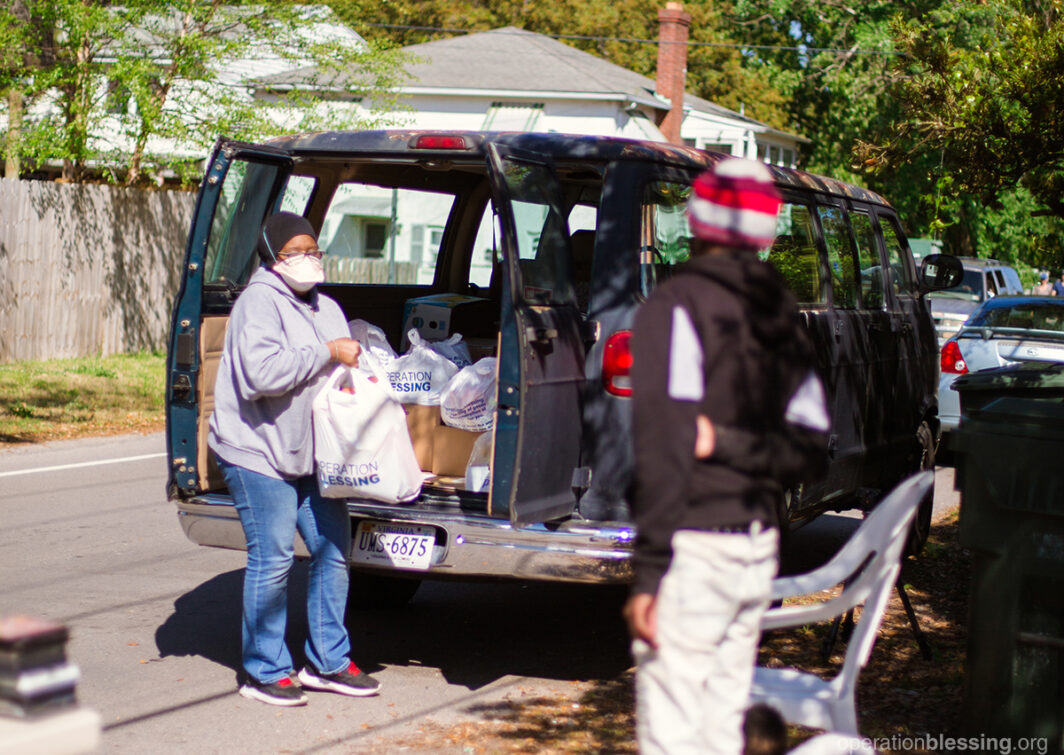 The gift you enabled Beverly to offer Junior and his family provided a much-needed blessing. He lives with his parents and two sisters, and due to a variety of hardships the family sometimes struggles with food insecurity. But because of your faithful giving, partner organizations like Jonathan Cares are able to reach out with hope to families that face challenges such as sickness and unemployment. 
Now, with more than enough food for his family, Junior sometimes takes excess groceries to share with needy people he meets in his community. "One time," he said, "there was a homeless dude walking past. He was like, 'I'm so hungry,' so I said, 'You know what, here are a couple of bags. Go ahead and be blessed.'"
Your heart for the hurting brought hope to young Junior and his family. Because of you, they now have the food they need not only to get by, but also to bless others. Thank you for your compassion in seeing hungry mouths filled and lives transformed.