UPDATE 10/10/20 – Hurricane Delta made landfall as a category 2 storm in Louisiana, following a similar path as Hurricane Laura just weeks ago. Floods and high winds have caused extensive damage in an area that was still reeling from the last hurricane. Tarps were ripped from roofs of homes that have yet to be repaired. Hundreds of thousands are without power. Thanks to you, Operation Blessing stands by to deliver much needed disaster relief just as soon as the storm passes and the pathway is clear.
_____________________
GULF COAST – Hurricane Delta has strengthened to as high as a category 4 storm. It is heading across the Yucatan Peninsula of Mexico toward the U.S. Gulf Coast. Thanks to friends like you, Operation Blessing is ready to respond.
Although it is too soon to know precisely how strong it will be when it hits along the Gulf Coast, it seems clear that it will strike with significant impact. If you are in the projected path of the storm, we encourage you to be vigilant as you monitor the potential impact and follow the directions of your state and local officials.
Just outside the projected impact zone in Birmingham, Ala, our disaster relief team is currently pre-staging. We are preparing our equipment, conversing with local and state emergency personnel, and standing ready. We have resources available to provide immediate aid and recovery support. OB's Deployment Manager, Scott Phillips, is on the scene. He said, "We thank you because we cannot do this without your support and donations."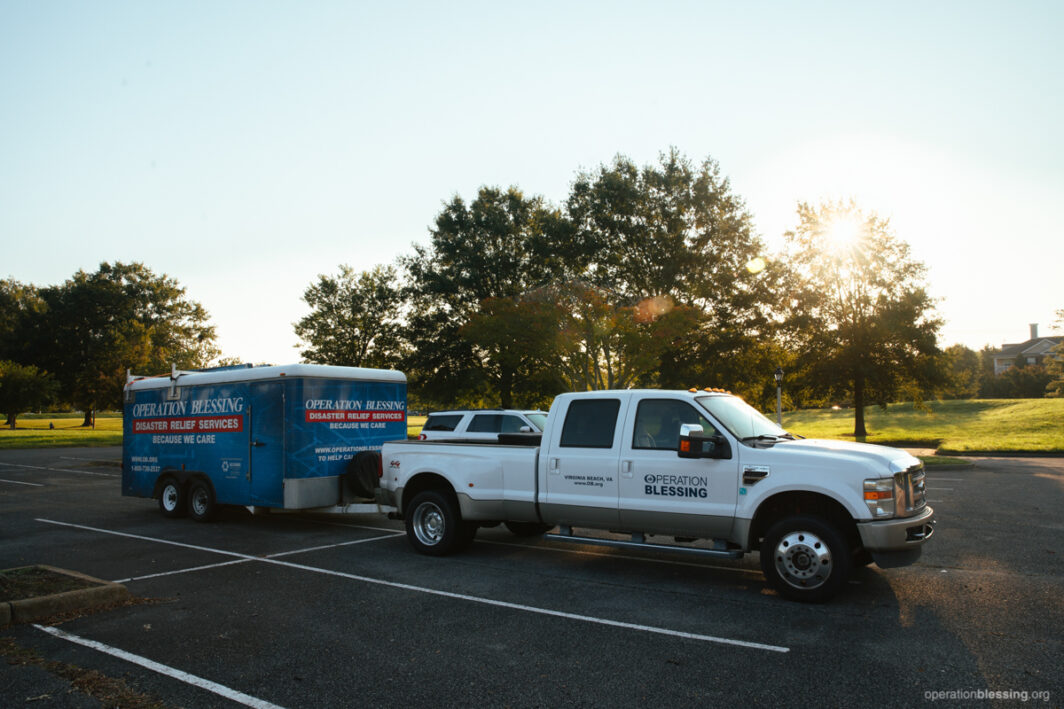 Disaster Relief in Gulf Coast
Meanwhile we're still responding to this season's previous hurricanes along the Gulf Coast, especially with volunteer support to help victims recover from property damage from Hurricane Laura in Louisiana. Over the past weeks we've provided huge quantities of food, clean water, ice, and disaster kits to areas throughout the Gulf Coast, as well.
Be a Blessing During Disaster
Please pray for all those who are in the path of Hurricane Delta, and for this monstrous storm to weaken. If you'd like to give a special gift to help disaster victims at this time please visit: ob.org/obdisaster. And God Bless you for caring about people in need.