Hurricane Ida made landfall twice on Sunday as an extremely destructive category 4 storm. It arrived with 150-mph winds, torrential rain, and a storm surge that briefly made the Mississippi River flow backwards. But thanks to friends like you, even as Hurricane Ida strikes, Operation Blessing is already responding to this disaster.
More than 1 million homes and businesses struggle without power in Louisiana and Mississippi. There are reports of extensive flooding and wind damage across the area. Several levees have been topped by floodwaters. Although most of the hardest hit areas received evacuation orders, there are reports of people trapped in attics and on roofs, and the first casualty has also been reported.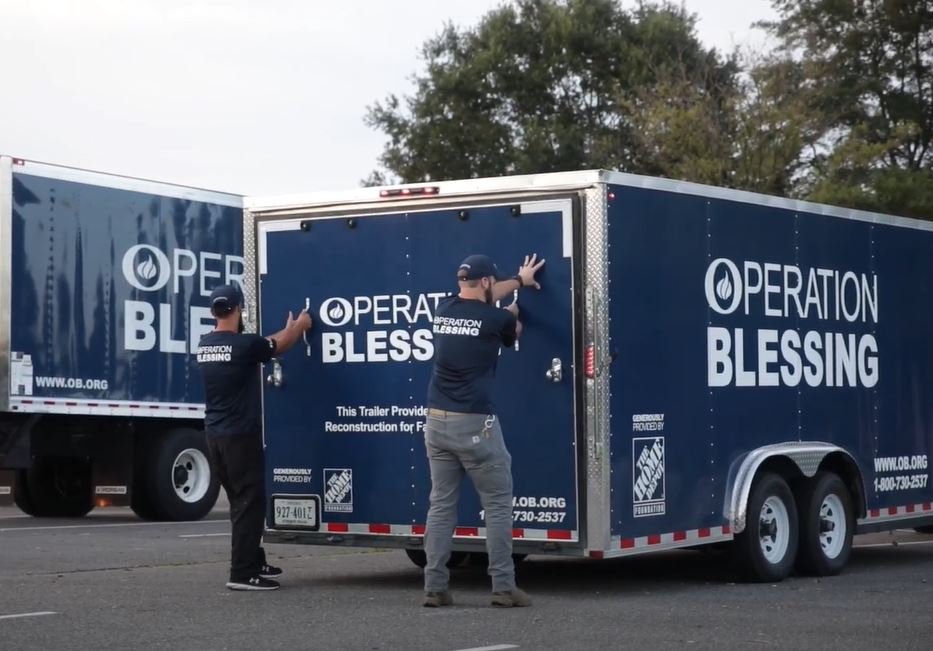 Ready to Respond in the Gulf Coast
Operation Blessing's U.S. Disaster Relief Team has pre-staged, even as Hurricane Ida strikes. Currently, our convoy of trucks and equipment is now in position nearby in Tennessee, ready to start moving into the impacted areas as soon as possible. They will be providing essential hurricane relief supplies. In addition, they've already been in contact with ministry partners and local governments. We also plan to send emergency food and water to the area and coordinate volunteer efforts as needed.
Our deployment manager, Blake Mueller, said, "We're expecting to see high wind damage, power lines and debris everywhere, and just some real and raw need." He also points out that we couldn't do any of this without our faithful supporters like you.
Ida has now weakened to a tropical storm. However, additional flooding is expected as it makes its way northeast through the United States.
Thank you for caring about those facing disasters like Ida. It's because of the generous support of Operation Blessing friends like you that so many will find hope and help in this time of need.
Please continue to keep everyone affected by this powerful storm in your prayers. And please consider sending a special gift to bless disaster victims today.