Update 9/21
Our outreach to the victims of Hurricane Sally is continuing to expand. Disaster kits from our faithful partner, The Home Depot Foundation, have arrived in Florida. We're now partnering with Liberty Church as well, and reaching out to more churches in the area as potential disaster relief distribution centers.
UPDATE 9/18 – Our first shipment of ice, water, food, tarps and bags has arrived to Pensacola, Florida. It's been distributed to victims of Hurricane Sally by our partner on the ground, Brownsville Church. They're so grateful that friends like you are sending disaster relief at this time, especially as so many struggle without power. Much more help is still on the way.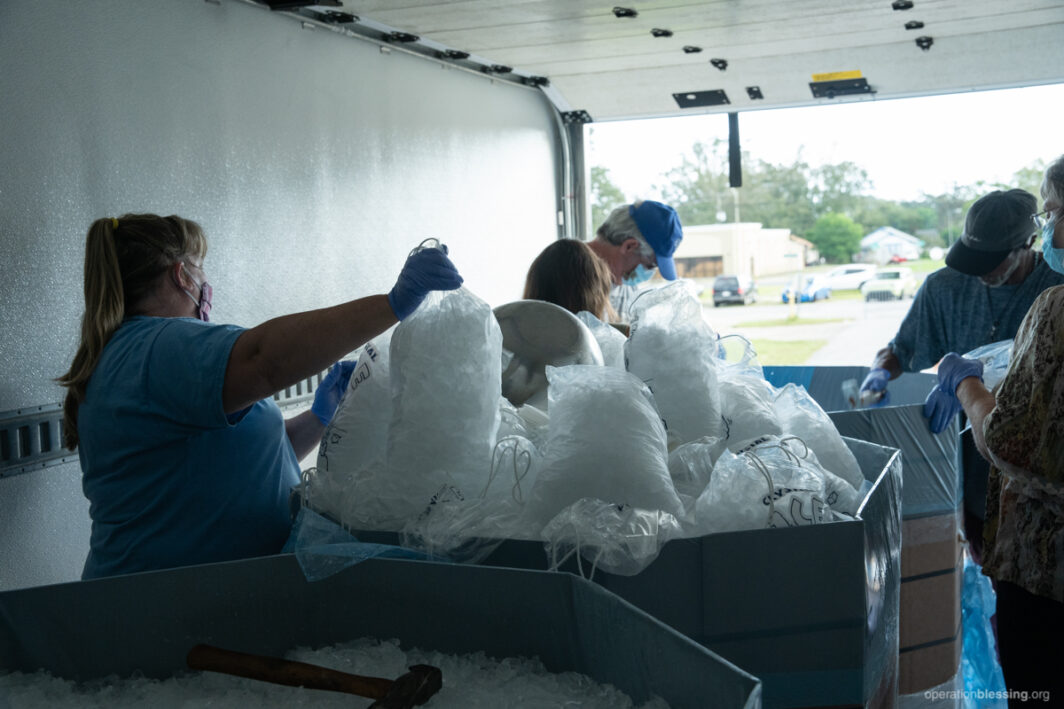 GULF COAST, U.S. – During what some suspect will be a record storm season, the Gulf Coast has been struck once again. Hurricane Sally hit the coast as a Category 2 storm, and the massive tropical system packed a strong punch for Gulf Shores and a huge area from Alabama to Florida.
Strong winds and torrential rainfall caused extensive damage and flooding. In some areas, highways became waterways, walls were ripped from buildings, and bridges were damaged. Hundreds of people needed to be rescued, and approximately 500,000 have lost power. As the storm continues to cause harm, at least one death has already being connected to Hurricane Sally.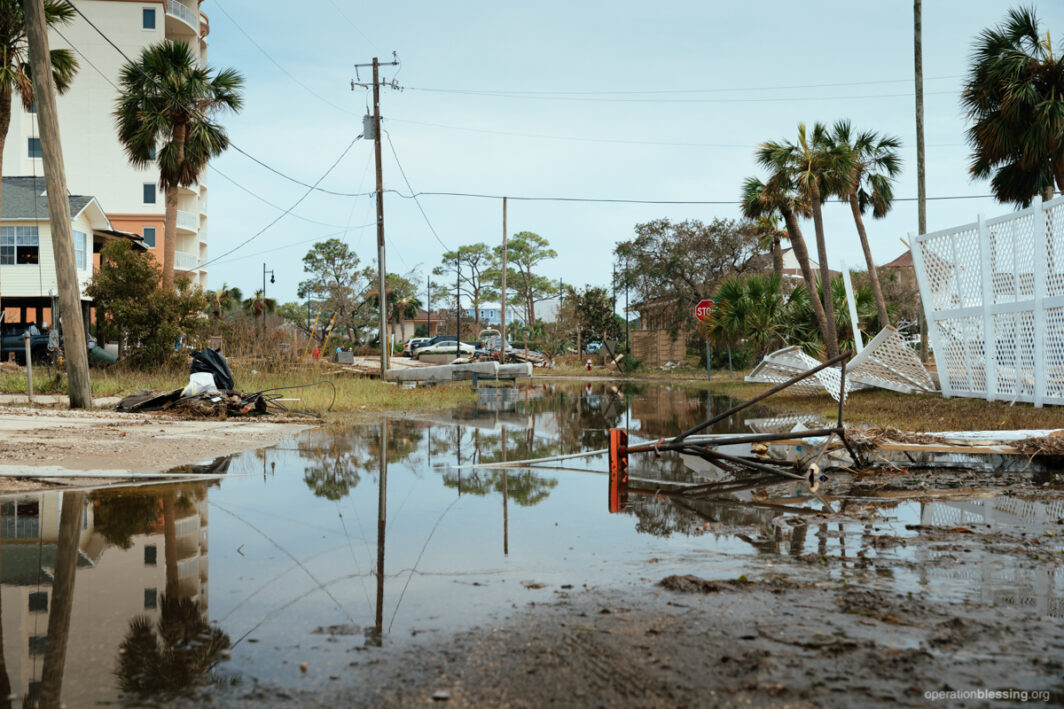 Disaster Relief for Hurricane Sally
Although still hard at work helping victims recover from Hurricane Laura, thanks to you, Operation Blessing is sending help to Hurricane Sally victims as well.
Trucks with disaster kits, ice and other vital disaster relief supplies are already on their way to the area. We are also continuing to monitor the situation to assess more opportunities to bless the people of Alabama and Florida.
Thank you so much for your ongoing support that allows us to respond quickly and effectively whenever disasters arise. Please consider donating a special gift to help disaster victims today here or get involved by volunteering here.