VIRGINIA – You never really know when disaster might strike. Although Hurricane Isaias quickly faded to Tropical Storm Isaias, it still wreaked havoc as it raced up the East Coast. Spawning tornadoes, dangerous wind gusts, and flashfloods, it left at least 6 people dead between North Carolina and Delaware.
Isaias was the first storm to cause damage along the U.S. East Coast this hurricane season. One of the powerful tornadoes touched down right in OB's backyard in Suffolk, VA, striking the downtown and Riverview areas. Thankfully, no one was significantly injured by this tornado.
Thanks to you, Operation Blessing stays prepared for this type of natural disaster. Each year, we stock our warehouses before hurricane seasons starts. When tropical disturbances hit anywhere along the East Coast or Gulf Coast, you make sure we can quickly respond with disaster relief for reeling victims.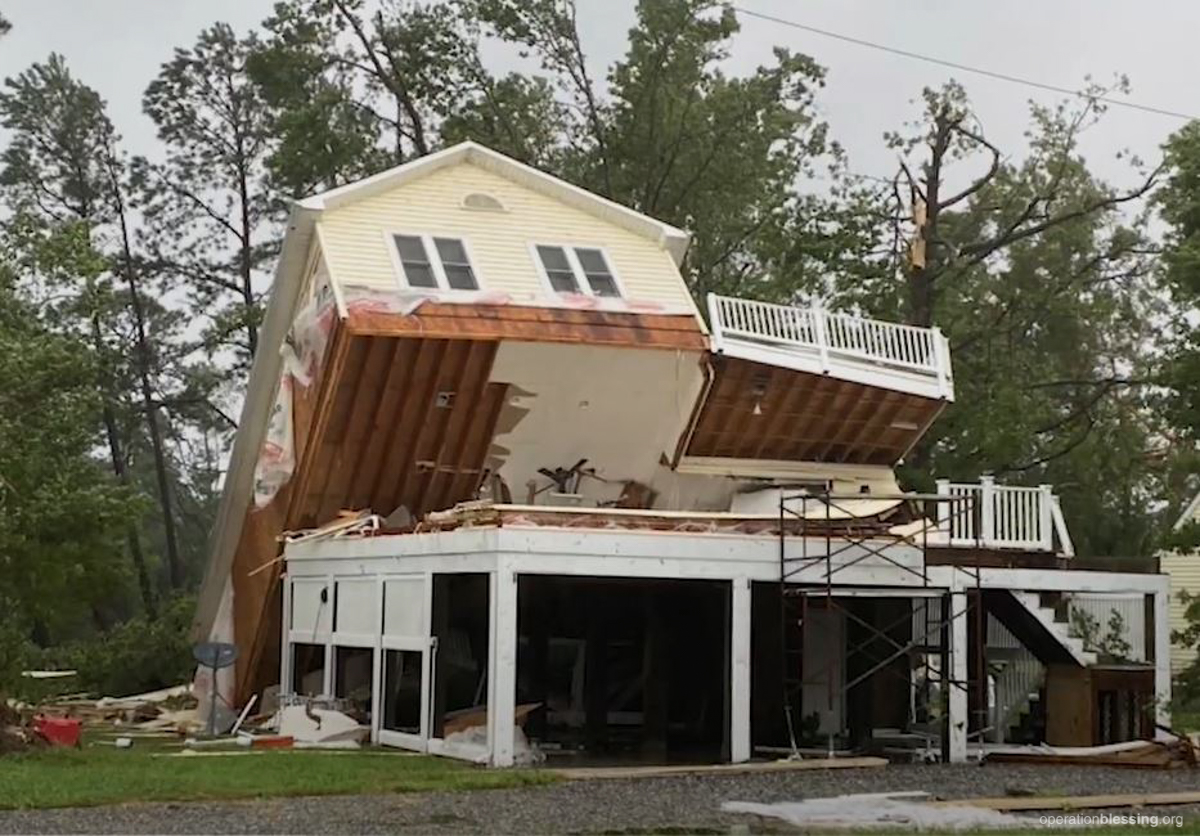 Standing Strong with Victims of Isaias Tornado in Suffolk
Because of your compassion, we were able to go straight into action the same morning the tornado hit. Operation Blessing workers packed a truck with water and disaster relief kits—from our generous partner The Home Depot Foundation—for the hurting people of Suffolk.
And we thank you for being there for victims of disasters in their darkest times!
Update 8/7
With your support, Operation Blessing is also reaching with disaster relief supplies to Franklin, VA, Windsor, NC, and Philadelphia, PA. And we're continuing to assess other areas that need might assistance.