BAHAMAS – Ever since Hurricane Dorian slammed into the Bahamas, decimating multiple areas, Operation Blessing has been on the ground serving. But we never could have gotten there without friends like you, and without Judah 1 serving us in the skies.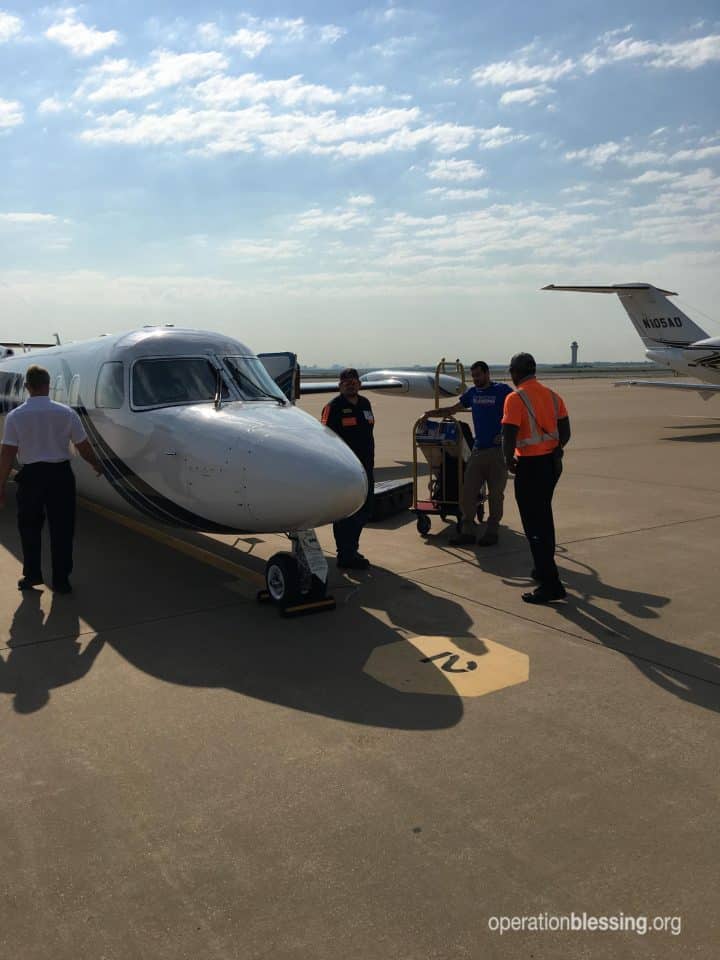 Judah 1 is a unique Christian aviation ministry dedicated to fulfilling the great commission. Their planes have delivered hundreds of missionaries and transported thousands of pounds of cargo. During times of crisis, their support of humanitarian organizations like Operation Blessing proves invaluable. Their motto says it all, "YOUR HANDS, GOD'S LOVE, OUR WINGS."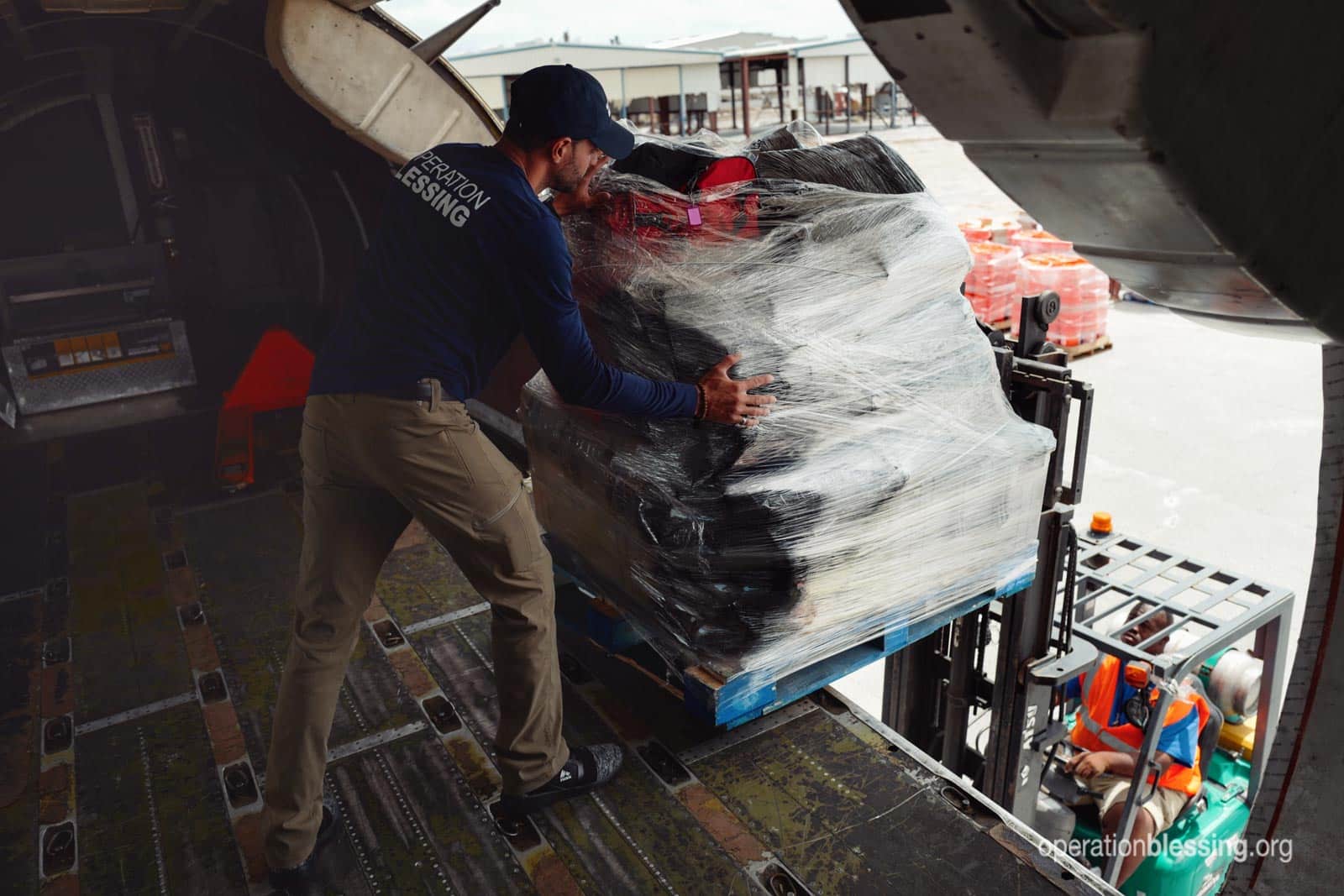 Following Hurricane Dorian, the greatest obstacle helpers faced was simply reaching the disaster zones. Judah 1 has partnered with Operation Blessing since shortly after the storm. They've not only assisted our staff in reaching the islands. They've also shipped large pallets full of supplies to the Bahamas for us.
Because of their assistance, we've been able to provide water purification systems, chlorine for cleaning mold, disaster recovery supplies, medical aid, repair supplies and more to desperate islanders—first as they struggled to merely survive, and now as they face the challenge of rebuilding their lives.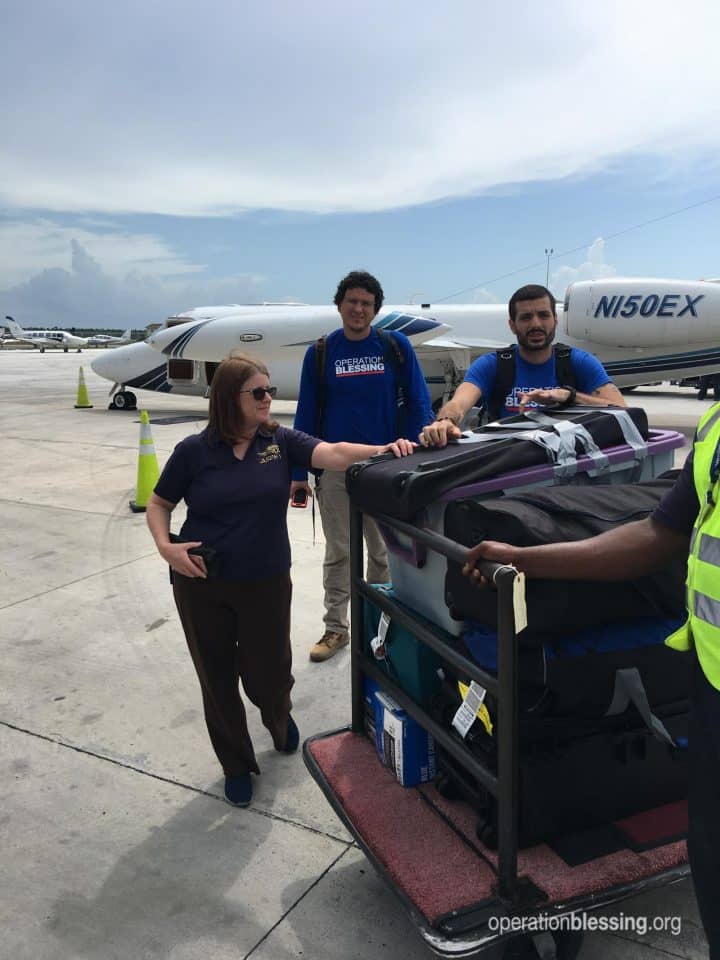 Judah one has been with us through several deployments and stages of delivery. They also helped us fill Home Depot disaster buckets with additional items like food, hygiene supplies, and solar lights.
We're so grateful to our many wonderful partners, like Judah 1, and like you! You make it possible for us to help the suffering during their darkest hours. Together, we're making a huge difference in lives in the Bahamas. Thank you to Judah 1 and to all of you for sending your love to those in need.