President & Chief Operating Officer – Gordon Robertson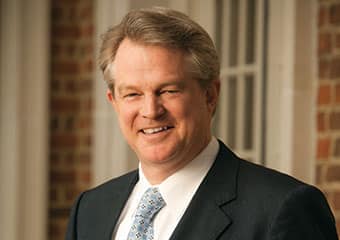 Gordon Robertson has served as CEO of The Christian Broadcasting Network since 2007, and is also a member of CBN's Board of Directors. Gordon is the son of Dr. M.G. "Pat" Robertson, founder of CBN and Operation Blessing. He graduated from Yale University in 1980 before earning his Juris Doctor degree from Washington and Lee University.
After practicing law for 10 years, Gordon moved to the Philippines in 1994 and founded CBN Asia. The following year, he established the Asian Center for Missions, now the largest missionary agency in the Philippines. In 1996, he helped found Operation Blessing Philippines, which has been recognized as "NGO of the Year" by the Philippine government. Gordon also founded similar CBN centers in Indonesia, India, and other countries.
In 1999, Gordon returned to the U.S. to continue his work with CBN. He oversees CBN's television and digital programming, serving as executive producer and co-host of The 700 Club and 700 Club Interactive. He is also executive producer of the Superbook series and CBN Documentaries, including In Our Hands and To Life.
Gordon was appointed president of Operation Blessing International in 2018 by the Operation Blessing Board of Directors.
Gordon and his wife, Katharyn, reside in Virginia and have three children.