VICE PRESIDENT, Philanthropy – Ronda Sherman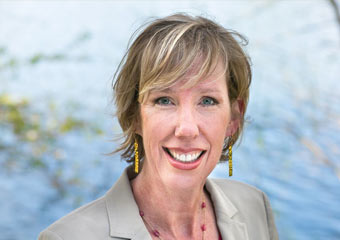 Ms. Sherman is the Vice President of Philanthropy at Operation Blessing International. Her passion is in forging relationships between donors and the mission of the organization, matching philanthropic goals and interests to the needs of the most vulnerable.  Prior to joining Operation Blessing, Ms. Sherman was Director of U.S. Resource Development at ChildFund International, where she revamped the development office to increase and diversify the organization's support for vulnerable children from individuals, corporations and foundations.  While at ChildFund, Ms. Sherman was instrumental in launching the organization's first development campaign, "Unlocking Potential" to increase support for early childhood development.  Prior to ChildFund, Ms. Sherman was President and COO of PowerPact, LLC, a national promotion agency specializing in cause marketing.
Ms. Sherman has worked with numerous blue chip corporations and nonprofits, creating long-standing and successful partnerships between them. Her award-winning work in the cause marketing space includes Yoplait's "Save Lids to Save Lives" campaign, Mott's "Pink to the Core" and I AM THE CURE for Susan G. Komen for the Cure. Prior to PowerPact, Ms. Sherman was SVP of Chancellor Marketing Group, where she helped lead the startup and development of a $60 million division that specialized in promotions, events and cause marketing through media assets.  Ms. Sherman enjoys cooking, traveling and spending time with family and friends. She lives in Virginia with her husband and two daughters.