LAKE CHARLES, La. – Less than a year after being devastated by back-to-back hurricanes, the community of Lake Charles, Louisiana, was hit once again—this time by historic flooding.
Mickey, a long-time Lake Charles resident, told Operation Blessing staff, "We saw something this past week we've never seen before."
Extensive Flood Damage
Sadly, since the waters invaded areas that hadn't flooded in decades, if ever, many residents did not have flood insurance. "We are not in a flood zone," Another resident, Cheri, told Operation Blessing. "There has never been any flooding at this house in the whole time, and I'm 62 years old."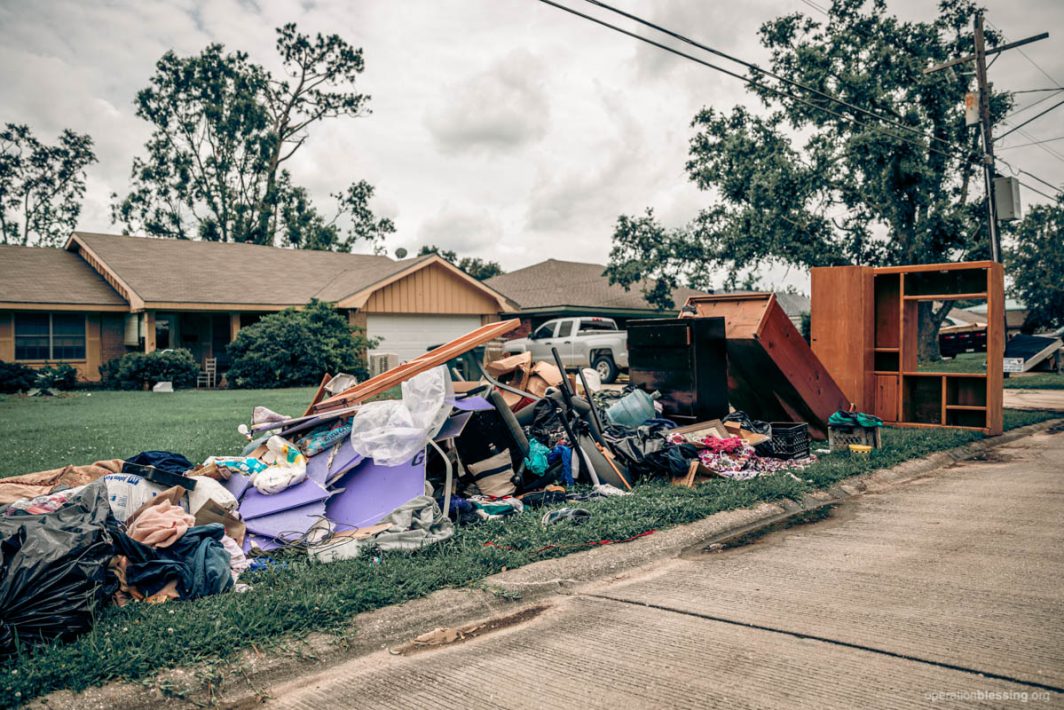 Tony, another Lake Charles resident, moved to the area to take care of his aging father four years ago. "I got 17 inches of water in my house within one hour," Tony said. "The electricity stayed on for two hours while I sat on my couch with my house filled with water. I wondered if I could walk through the water to turn the breaker off." Like Cheri, Tony's house sustained severe damage.
Alex and Andreann have lived in Lake Charles for 10 years and have two boys, Ace (2) and Ethan (8). After living through multiple hurricanes, they were surprised when their area began to flood for the first time.
"The water just came up pretty quickly, we had to think fast," Andreann said. "I had my little one with me. He's 2 years old, so we had to make sure that we go to higher ground." The water inside their home eventually reached 18-24 inches deep. Unfortunately, the family did not have flood insurance.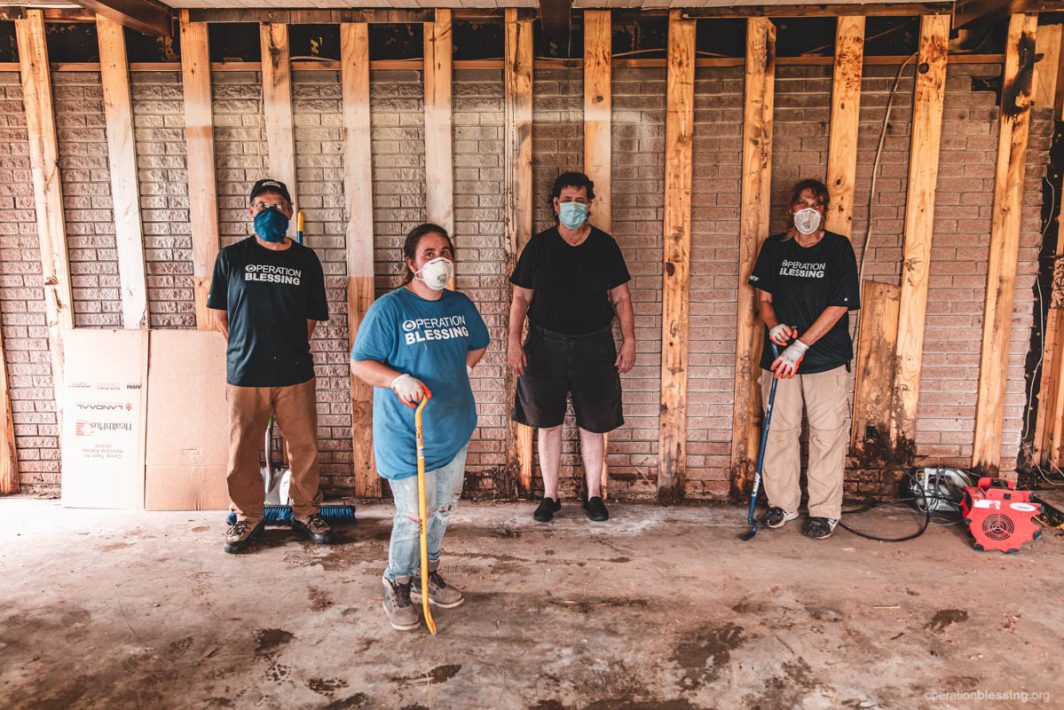 Hope Arrives to Lake Charles
The people of Lake Charles were in serious need, and you responded by sending Operation Blessing to help. Operation Blessing's U.S. Disaster Relief team quickly arrived on the scene. As soon as possible, they began sending out volunteer teams to help victims reeling from the floods. At Cheri's house, volunteers helped tear out rotten panels, soggy insulation, and waterlogged furniture. "I could never do what they're doing!" she exclaimed. "And I just want to say, from my heart, thank you!"
"It's like a weight lifted off of our shoulders," Andreann said. "We are so grateful for Operation Blessing coming in and helping assist with trying to repair the house."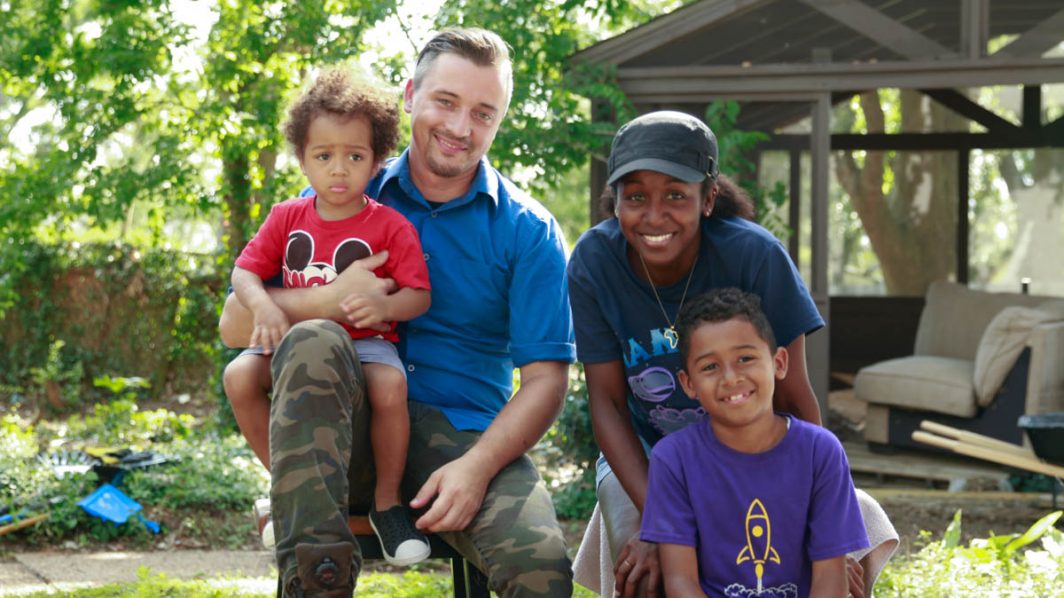 "In a heartbeat," Mickey told us, "hopelessness can turn to hope!" And that is all because of you.
Thank you for making it possible for Operation Blessing to respond in times of disaster. It's only through your faithful support that we're able to show the love of God to those facing so much destruction.