OHIO – Anita Ellis, a 73-year-old retired grandma from Dayton, Ohio, faced quite a traumatic situation the night an EF-4 tornado hit her home. But with God's help and a few angels along the way, she's getting through it.
On that night, she had no idea the tornado was on top of her. The only reason she woke up was the sound of breaking glass. That sound – the glass from her next-door neighbor's car windshield being smashed by the tornado – may have saved her life.
Moments after she got up, a tree came crashing through her roof, right over her bed. The place she'd slept just moments before now lay covered by tree branches and piles of debris. Anita knows that the Lord saved her. Had it not been for the His strong right hand holding her securely, she would have been in that bed when the tree came crashing down, and she might not be alive right now.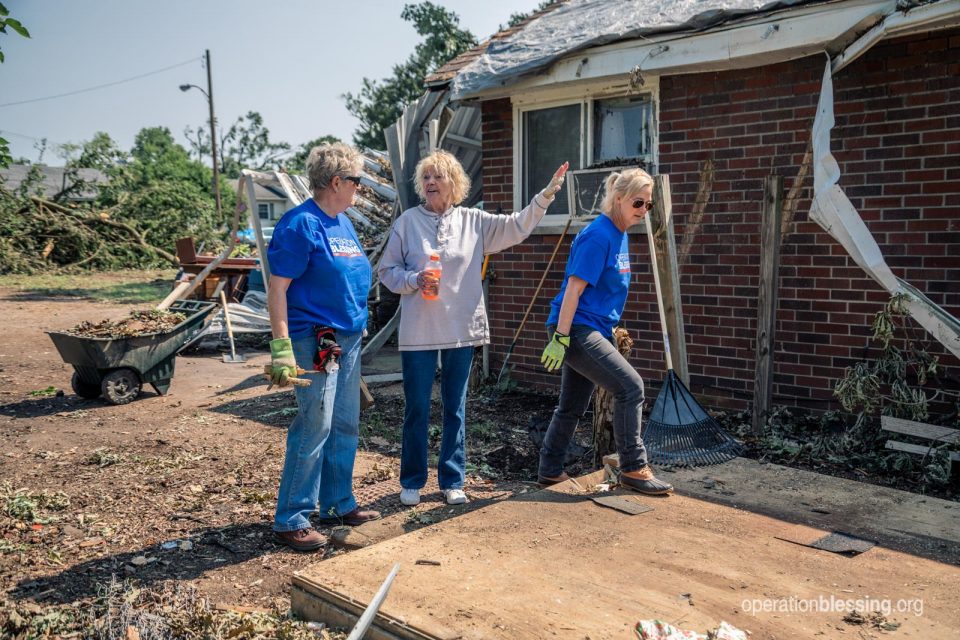 The Lord saved Anita, but her home didn't fare so well. She still faced the task of picking up the pieces after the storm. Even though her insurance would cover the house, she had a decimated shed and piles of debris to cope with. "It's things I could not do," Anita said. "I've had two back surgeries, arm surgery, hand surgery. I can't do it like I used to do."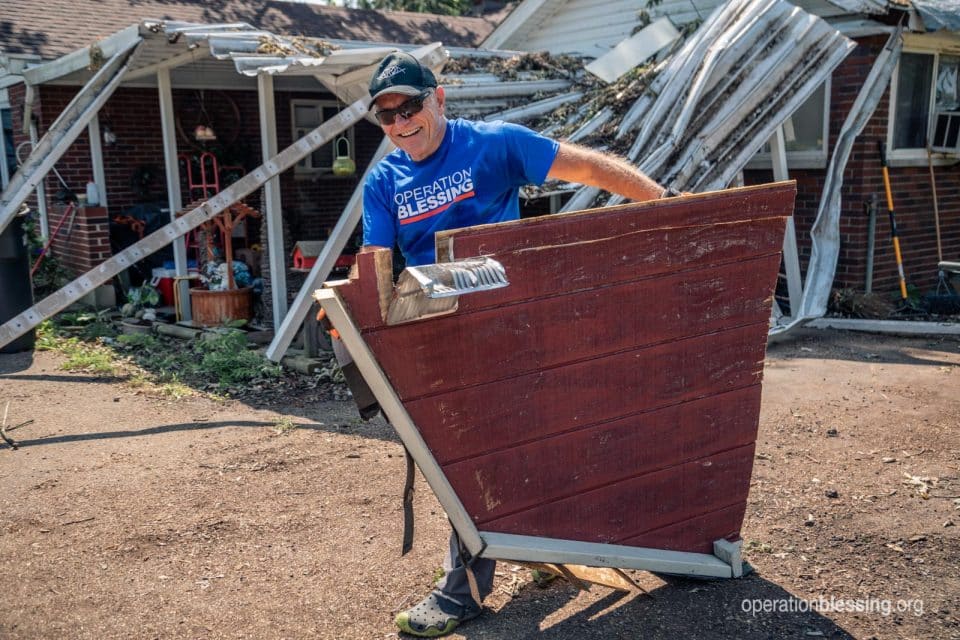 But thanks to you, Operation Blessing was on the scene providing disaster relief! A few days earlier we helped her daughter Nicole with damage she received from the tornado. That's when Nicole told us about her mom, Anita. We met Anita and promised to come back and help her too.
Our volunteers showed up and started by praying with Anita, and lifting her spirits. They took the time to listen to her and show her the love of Christ. Then they got to work: hauling off debris, chain sawing that broken-down shed, and helping Anita sort through her belongings. They even found an old picture of Anita from high school days. They were so happy when they found it. The volunteers laughed and told her she looked like a model.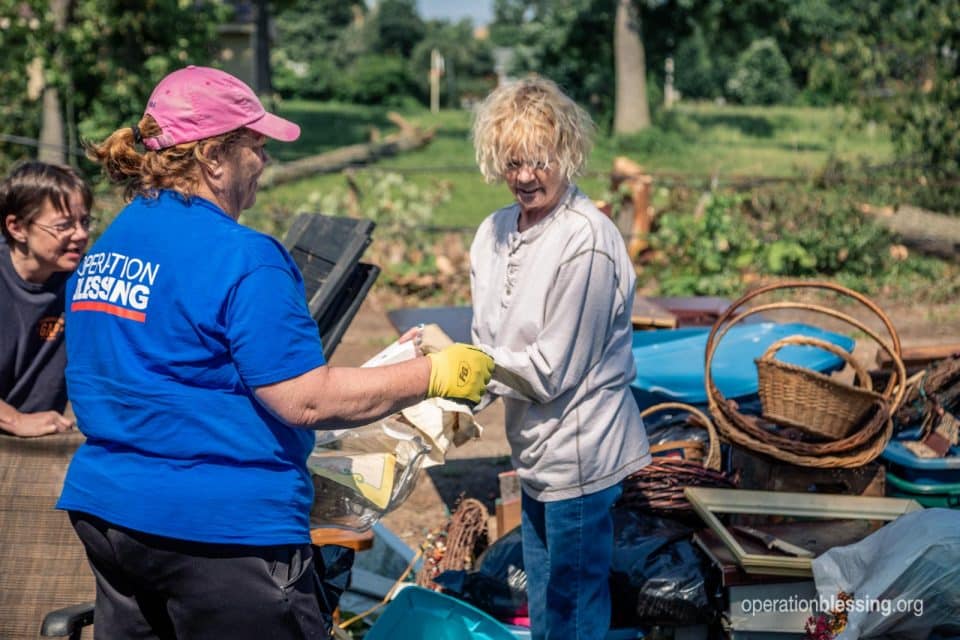 "They were like angels," Anita said. "It was like I'd known 'em forever. They're God's people." She also said, "Please donate. They need it so they can bless others, like me. I thank you so much, from the bottom of my heart."
Without your support, we couldn't continue to help grandmas like Anita. Thank you for your prayers and gifts, and for supplying Anita's angels. Please continue to help Operation Blessing and our efforts here in Dayton, Ohio.