Our free gift to you!
This year, you can take your Christmas to a new level and bring the whole world into the celebration!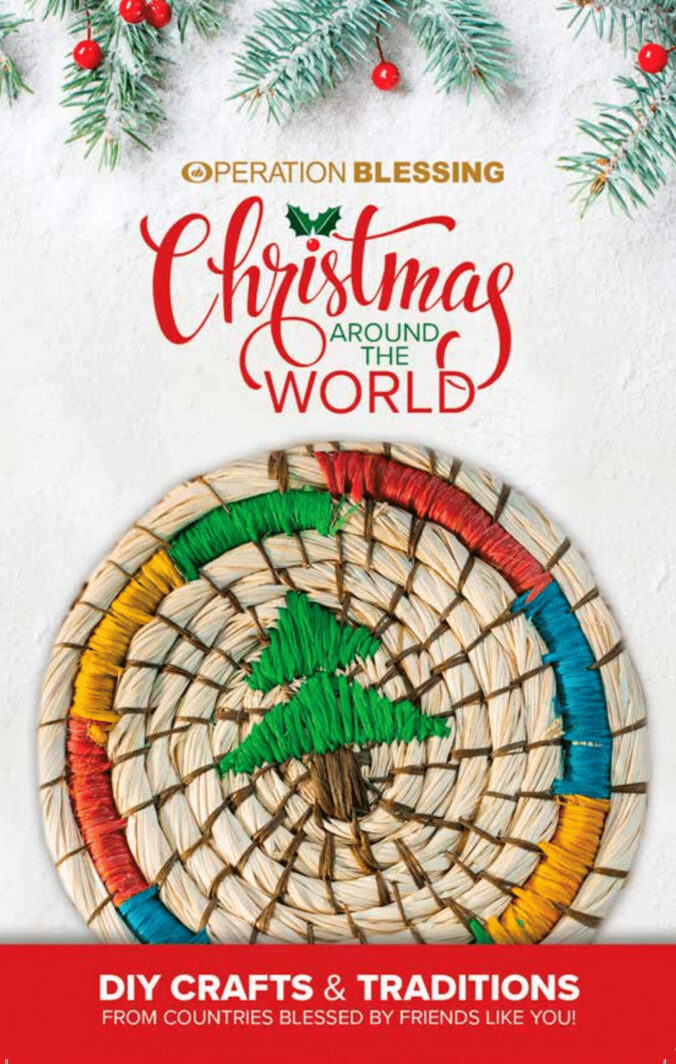 Christmas is always a special time of joy and giving. From Costa Rica to Kenya to Japan and beyond, each nation has its own rich and wonderful traditions for celebrating the birth of Christ. We've gathered this exclusive collection of eleven unique Christmas crafts from around the globe for you, so you can bring a special sparkle to your own holidays.
*By signing up to download the free material, you agree to receive occasional email updates from Operation Blessing, from which you can unsubscribe at any time.
Faithful friends like you make the international humanitarian outreaches of Operation Blessing possible, and those outreaches give us a glimpse of Christmas in many of the countries you help serve. And so we'd like to offer you this free download booklet.
As you make these beautiful decorations to share with your family and friends, we hope that you'll experience great joy in knowing that Christ came as a gift for all the world. May God bless you with a very merry Christmas!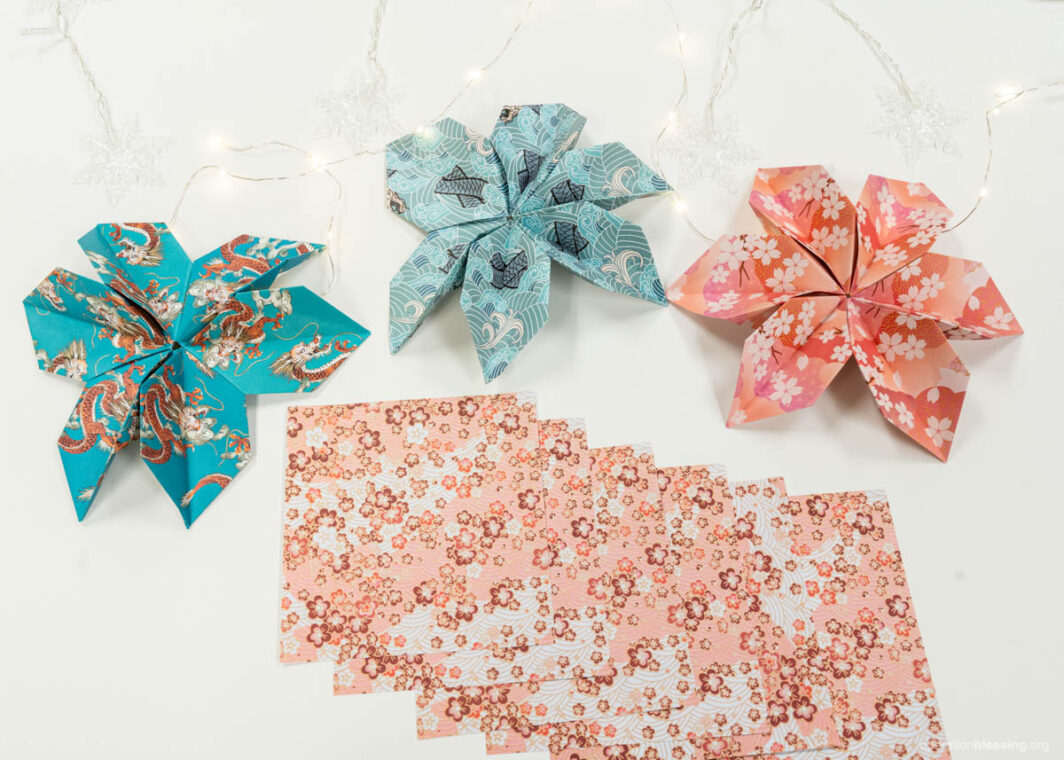 Christmas Crafts
Christmas is a special time around the world. A time of peace. A time of joy. A time when millions of people are united around the Birth Of Christ. Prayers, blessings, gifts, and hopes are all part of this glorious season. While we are all celebrating Christmas in many places around the world, we all have different traditions. These traditions come in the form of songs, festivals, dances, prayers, and of course Christmas crafts.
Christmas Crafts Around The World
Christmas crafts around the world showcase the joy of the season all across the globe. From Latin America to the vast reaches of Asia, each country fosters its own traditions. All in celebration of the birth of our Savior. Imagine exploring celebrations through these creations. Peer into the cultures and traditions of your larger Christian family all over the world.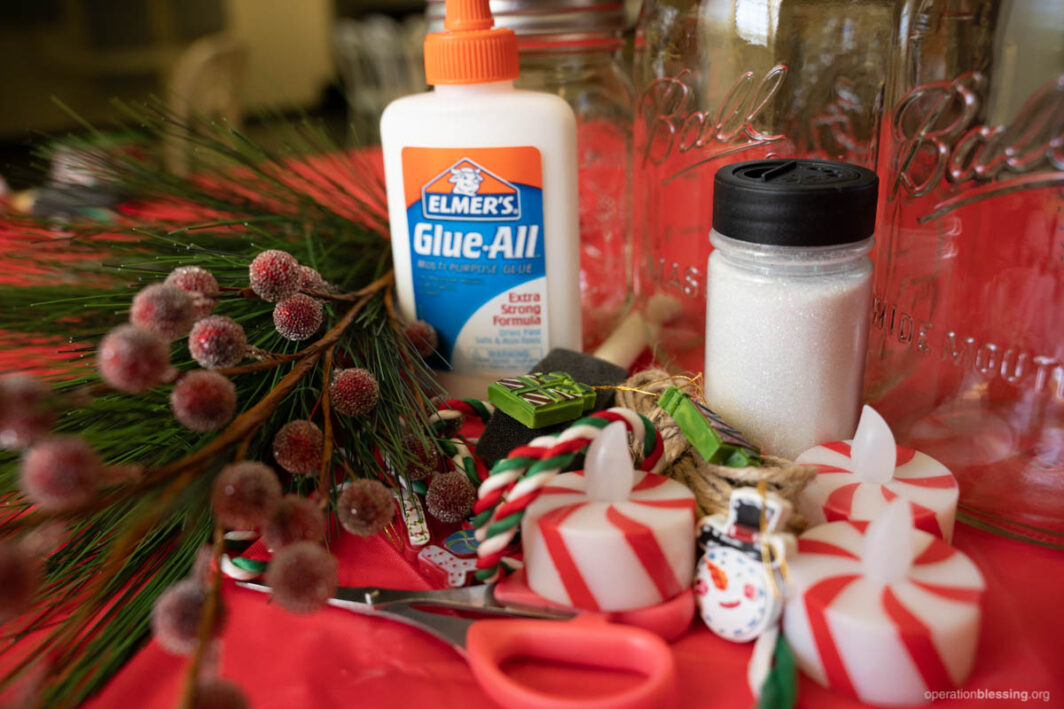 Go Beyond Just Exploration…Create The Holiday Crafts Yourself
This world Christmas craft booklet shows you step by step how to create eleven different international crafts from different countries worldwide. The booklet also explains the tradition behind the craft, allowing you a glimpse into the history and passion behind it. Many of the traditions you celebrate may have originated in other countries. Now you can digest the rich history behind them by making them yourself. Just follow the simple steps to create your own, bringing the traditions of Christians worldwide into your home. Now you can celebrate Christmas in new and joyous ways.
---
DIY Holiday Craft Traditions You Will Be Creating
Just look at some of the things you will be creating
Christmas Ornaments
For many of us, trees with ornaments are the most universal decoration of the season. They are also a big part of Christmas celebrations in different parts of the world. Here are some of the unique ornaments you will be creating with this booklet: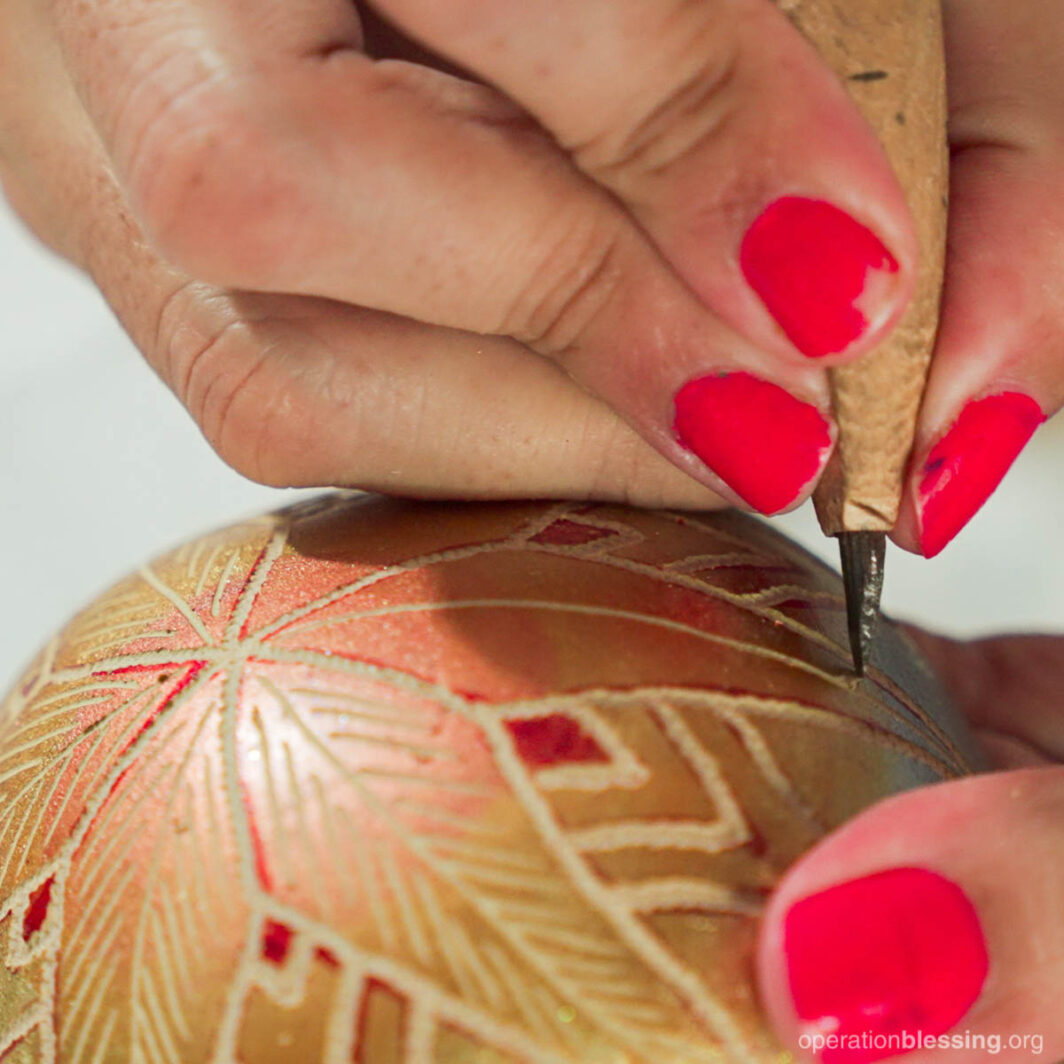 Jicara Christmas Ornaments From Costa Rica
Learn the indigenous traditions of the jicaro tree, a plant native to Costa Rica, and its role in exquisite handcrafted Christmas ornaments. This earthy tradition involves carving intricate ornamental designs to honor the season and the birth of Christ. Start carving your own!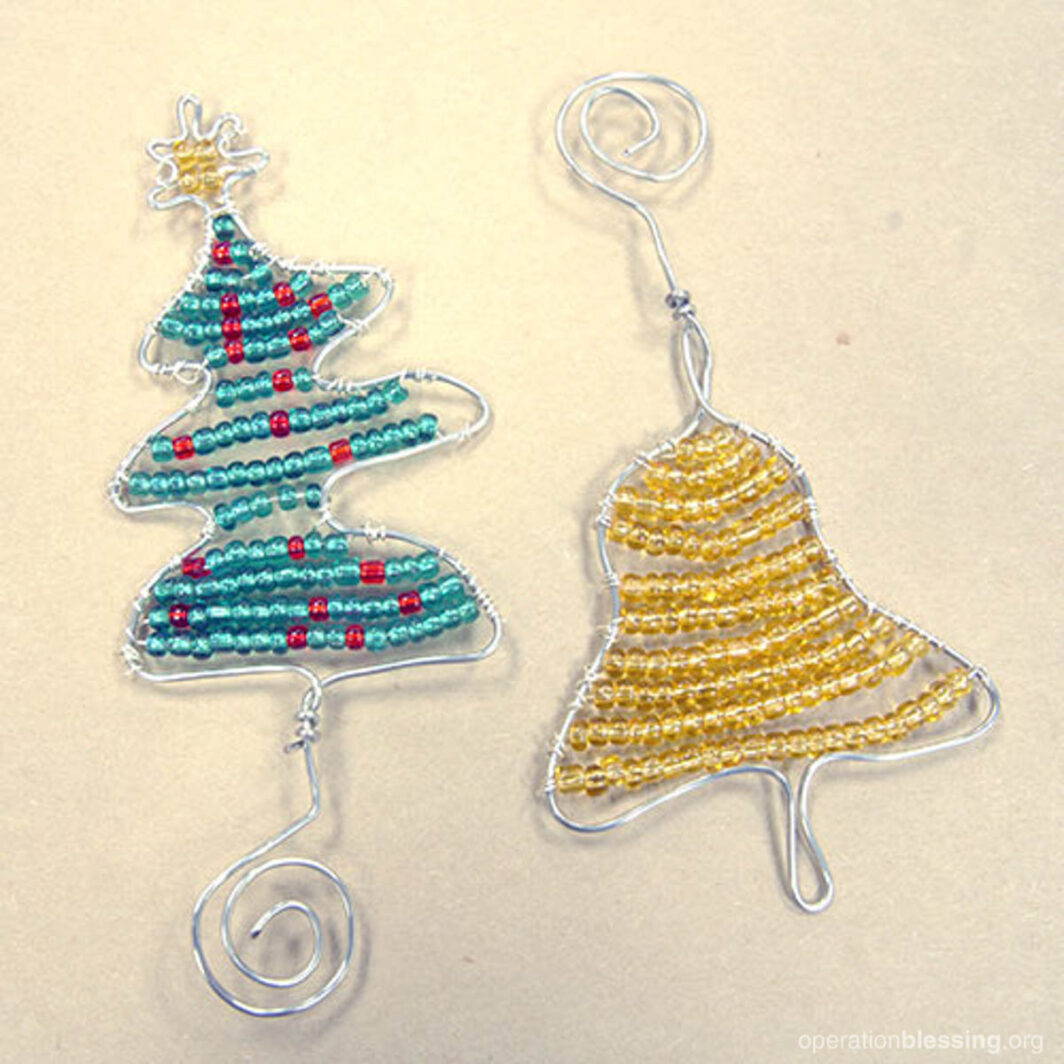 Bead Christmas Ornaments From Kenya
Bead making is common in different parts of Africa. Learn how to make simple but lovely beaded Christmas ornaments in this tradition. For little fingers, you can use the same instructions with larger beads and chenille sticks.
---
Other Christmas Decorations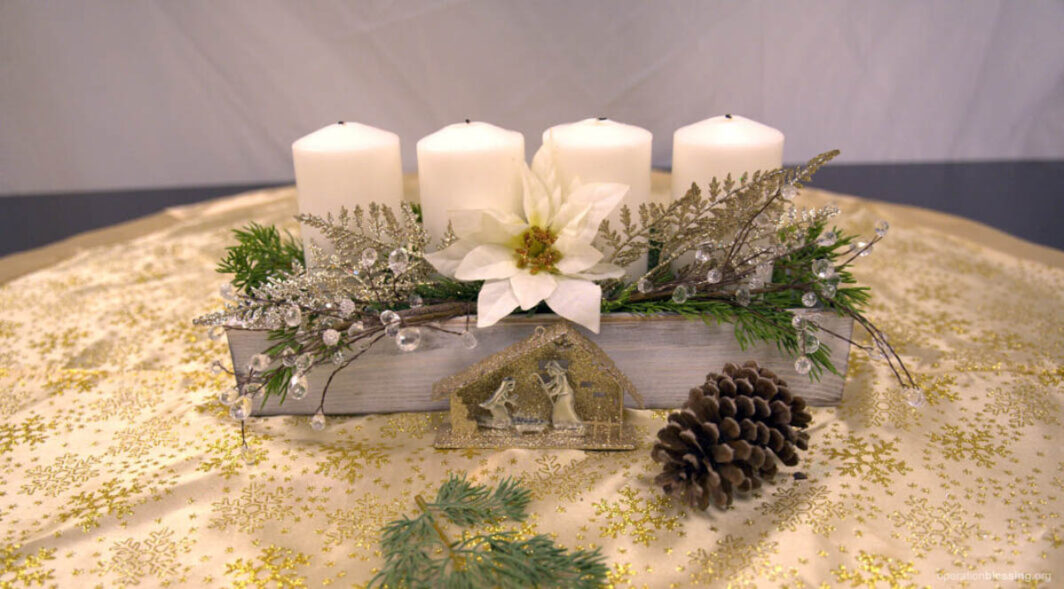 Advent Wreath: Christmas In Germany
Did you know the Advent Wreath originated as a tradition for Christmas in Germany? This longstanding staple of the season is deeply rooted as a holiday decoration in this central European country. Each candle has deep Christian symbolism. Understand the meaning of the Advent wreath candles as you create your own wreath step by step.
Angel Decorations: Papier Mache From India
Create a lovely angel decoration to place on a mantel or shelf following the Papier Mache traditions of India. This would be a fun DIY project to do with the kids.
Nativity Scene From Lebanon
Come take a different perspective on the traditional Nativity Scene by creating a Nativity Cave. Jesus's birth took place in the Middle East, and some believe that the stable was more likely a cave, rather than a wooden structure. This tradition is carried on in Lebanon through a Nativity Cave. Now create the iconic manger scene from this new perspective.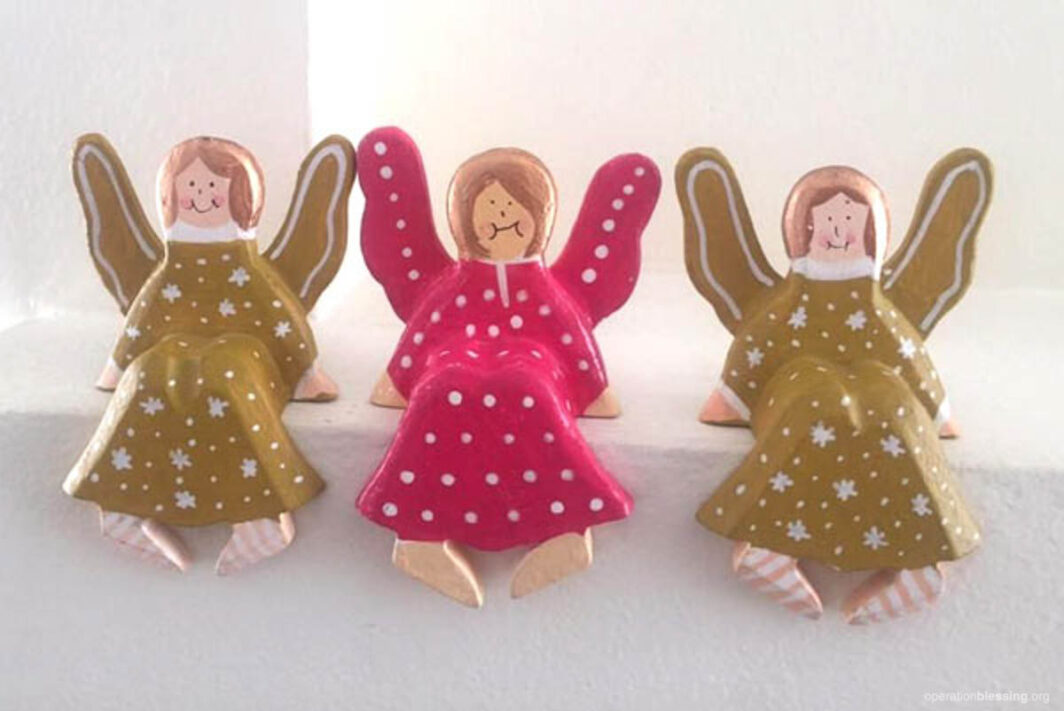 And Even More…
These are just some of the things you will be able to create with this Christmas Crafts booklet. You will also explore cultural traditions of Japan, Philippines, and more. Start your hands on journey today!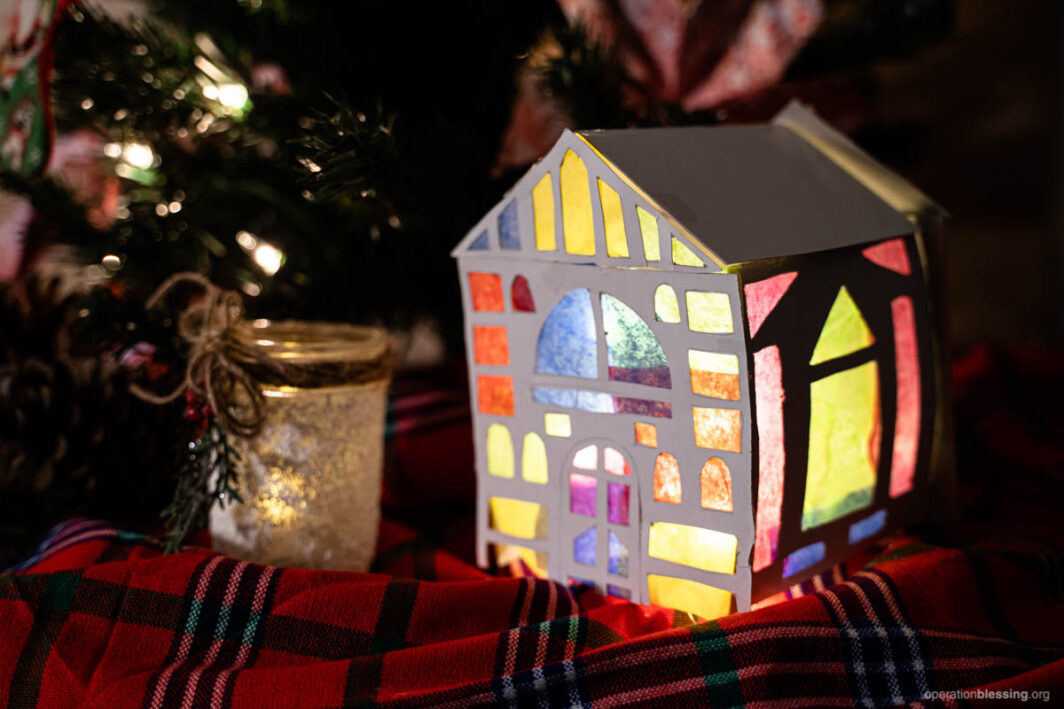 About Operation Blessing
The mission of Operation Blessing (OB) is to demonstrate God's love by alleviating human need and suffering in the United States and around the world. With the support of our generous partners, Operation Blessing provides strategic relief on an ongoing basis through core programs such as disaster relief, medical care, hunger relief, and clean water. Along with our faithful supporters, we put a special emphasis on not only providing physical relief to those in immediate need, but also equipping them to create sustainable solutions to combat poverty. OB partners are devoted to being God's hands and feet in the world.