TURKEY – The catastrophic earthquake that devastated a large area of Turkey has left survivors in distress. Countless families without homes are left shivering outdoors, and many have sustained serious injuries.
Others suffering from shock and chronic illnesses need immediate assistance, because many local hospitals are in ruins, and people can't even get their usual medications.
Mobile Medical Clinic is Protecting Lives
Operation Blessing disaster relief teams are on the ground in hard-hit areas offering hope and resources in this overwhelming time. Lead doctor Gustavo Angel shared the plan of action for reaching people in need of medical care.
He said, "Right now, we've set up a mobile clinic to help the people that have survived in this place so we can give them quality health care."
He continued, "We are seeing a lot of diseases…We're seeing a lot of colds. We're seeing a lot of people's wounds."
One of the patients is Gamze, who came to the mobile medical clinic with injuries to her feet.
She told us, "We got out from under the rubble, but we didn't have our shoes. We walked on broken glass. Our hospital buildings are somewhere under all the debris. We lost many of our doctors and hospital staff to the earthquake. When we got here and we met you, we were so happy."
Dr. Angel treated her feet and took out several shards of glass. She is now on her way to recovery.
He said, "That's one of the thousands of stories that you will hear from all the patients, all the people that have suffered this catastrophe."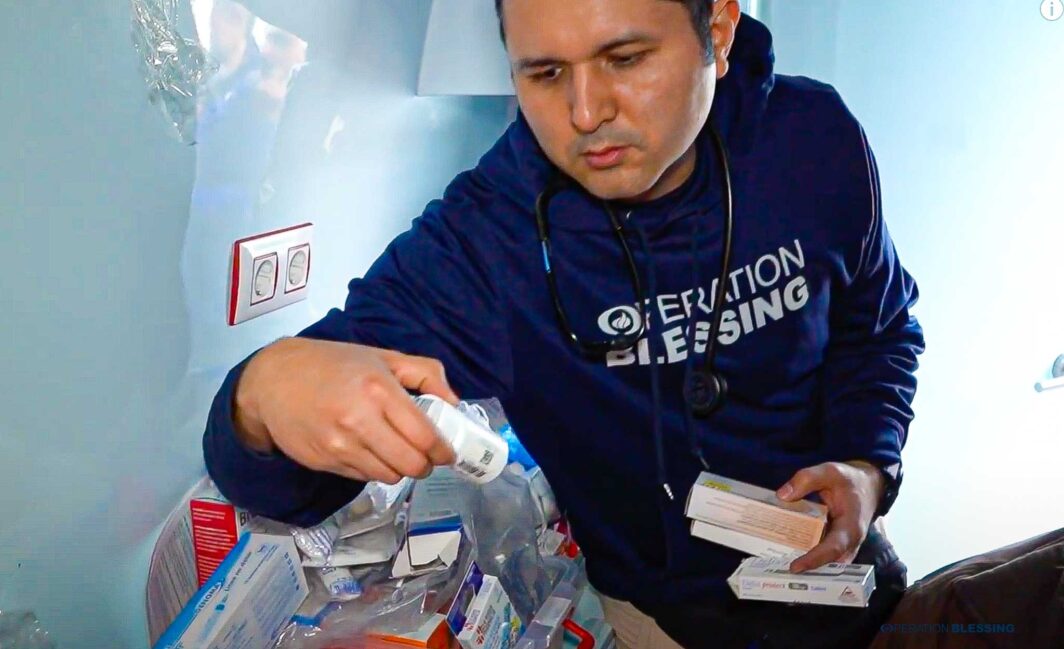 Operation Blessing Is Looking to Set Up More Clinics
Through the generous gifts of our Operation Blessing partners, many people like Gamze will receive quality care in the mobile medical clinic.
There are more who are suffering all over these cities, and we're hoping to set up clinics in different places so we can reach out to more people that are most in need.
Gamze said, "Seeing you come to our country to help us truly makes us happy. Thank you so much for treating us and staying with us in this situation."
Stay tuned for more information about Operation Blessing's Turkey response. To donate to disaster relief efforts, visit: https://www.ob.org/disasterrelief/