TENNESSEE – Years ago, Patrice received the amazing blessing of a Habitat for Humanity home. She, along with her three daughters and first grandchild, settled into the community, built strong ties, and many loving memories in that home. More recently, she enjoyed caring for her great-grandchildren in the same house. But a violent tornado nearly took it all away.
Patrice didn't hear any sirens that night. Then she heard a sound like explosions. The house started shaking and windows shattered. Once she realized what was happening, she felt as if God told her to move and take shelter in a safer area of the house, where she rode out the storm. After the tornado passed, it took her awhile to push past the debris blocking her front door. "When I stepped out here," she said, "I was just dumbstruck."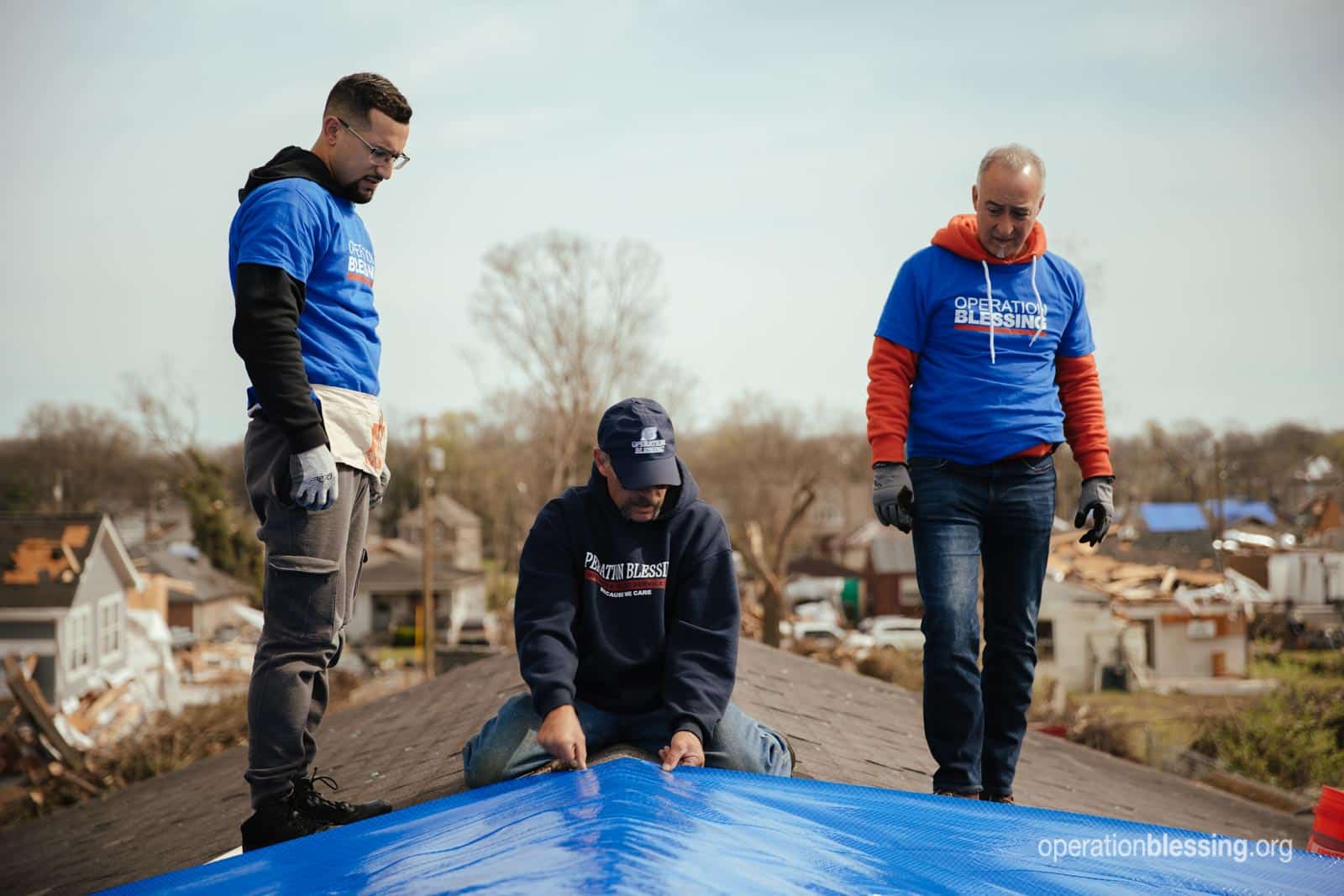 Unlike some of the homes nearby, Patrice's house still stood, but the tornado had taken part of the roof and left the interior and yard in shambles. Patrice explained that because she's disabled, she had no idea how to get her home back in order.
When the Operation Blessing team arrived, she felt incredibly relieved. They quickly got to work clearing debris, tarping her roof, covering her windows, and helping her sort through the rubble in her home, finding some cherished items along the way. "I'm just very blessed by everyone who came out from Operation Blessing…because I didn't have a clue," she said.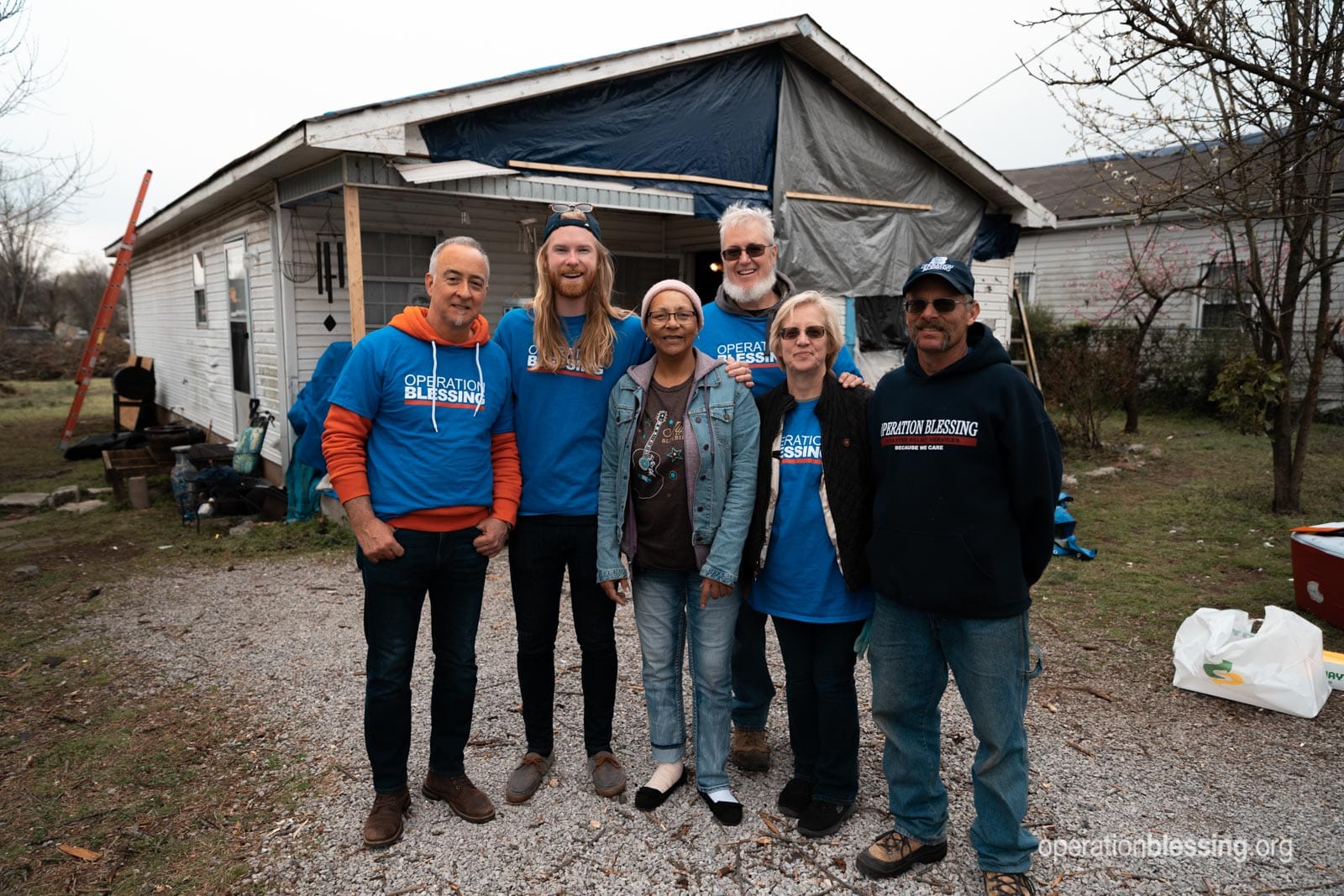 Nashville Tornado Recovery Efforts…Thanks To You
Thanks to you, OB workers and hundreds of volunteers provided disaster recovery to the people of the Nashville area. You also sent over 30,000 pounds of groceries to local food pantries, and made it possible to deliver pillows, sheets, blankets and towels donated by Ikea to those in need after the tornado.
Patrice said, "You just don't know how much I appreciate you guys being here, being so supportive. God sent an angel, and then sent all the rest of the angels—you guys." She now feels back on track to move forward with her life. And to all of you who made this possible, she said, "I love you!"