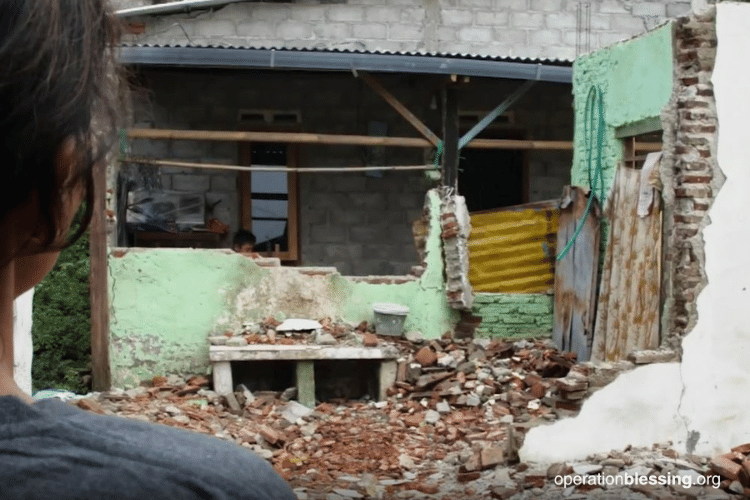 INDONESIA – When the strong winds came, the house fell down,"said Tise, recalling a tragic day not long ago. This hardworking wife and mother supports her disabled husband and three children by cleaning houses in their neighborhood in Indonesia. The amount of money she earns—about $10 a week—isn't much, but it keeps food on the table. There's nothing left over for emergencies, though, and they faced a major one recently when disaster struck.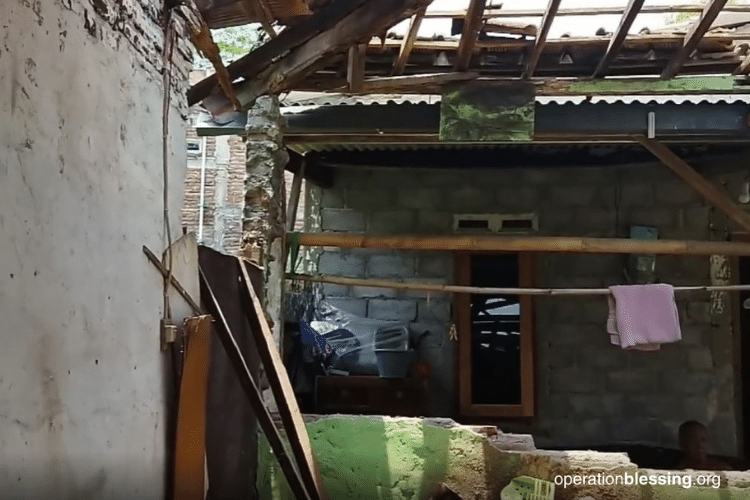 Rebuilding after Disaster Strikes, Thanks to Friends Like You
Powerful winds kept buffeting their home. "The wind blew so hard that day," Tise recalled. "I looked up and heard a cracking sound from the rotting wooden beam that held the roof up." Then, terrifyingly, the roof was gone—and suddenly there was nothing to keep out the wind and rain. Angel, her 10-year-old daughter, shared her memories of the event. "That day I heard rain that sounded like stones hitting the roof." She continued, "When I got out, I saw that our house was destroyed. I was sad to see my house like that."
A New Home in Indonesia
Angel takes part in an after-school program supported by a partner organization. She knew that there were people out there who could assist her family. There was no way Tise could rebuild the house on her own, so she was overjoyed when Operation Blessing offered to help. Thanks to friends like you, we built Tise and her family a brand-new home in Indonesia. After the work was completed, the family moved in and life returned to normal—now with the added safety and security their sturdy new home provides.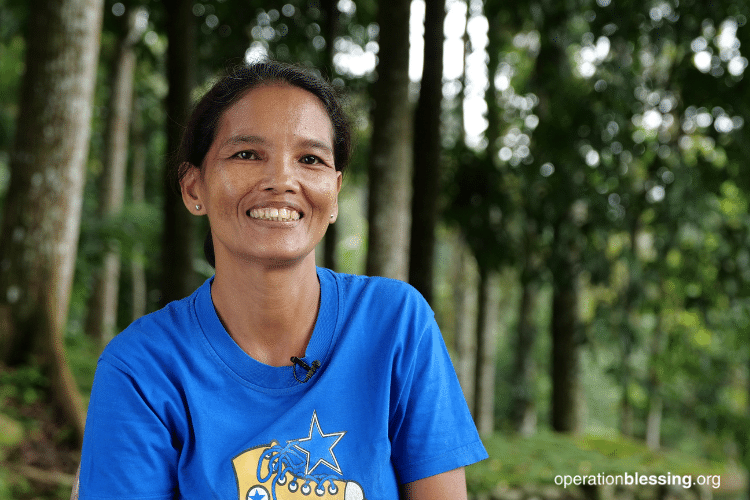 Tise has nothing but gratitude for Operation Blessing. With tears in her eyes, she said, "When Operation Blessing told me that they would build my house, it was like a dream come true for me!" She went on, "I knew that my kids would not have to worry about rain and storms anymore. I was so grateful to God."Thank you for your heart to make this blessing possible!