NORTH CAROLINA, USA – Grace and her husband Henry anxiously watched as Hurricane Dorian turned towards Ocracoke Island. This 69-year-old woman remembers the terror of riding out Hurricane Matthew. She had no intention of reliving that experience.
In Desperate Need of Disaster Relief
As she and Henry headed for her dad's house in Connecticut, they prayed for their island. Grace and Henry kept waking up the night the storm barreled through Ocracoke. Even though safe in Connecticut, they were terrified about what might be happening back home.
Grace's sister had remained on that island. With a house 10 feet in the air, she felt secure. So the moment the flood waters began raging, Grace knew about it. She thought it would be bad, but not even her sister's accounts prepared her for the reality of the situation.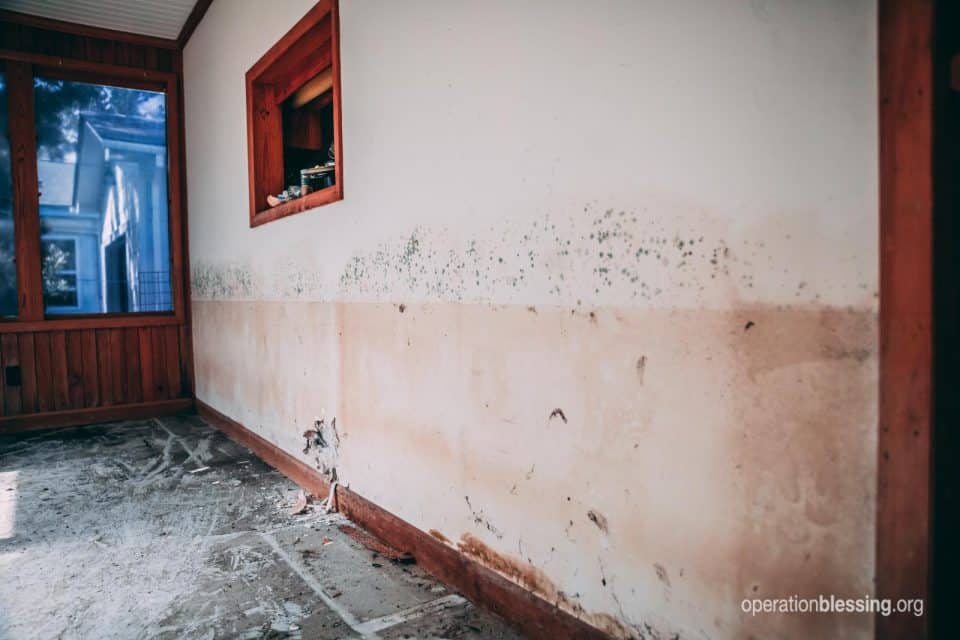 "The flooding happened so fast," said Grace. "I figured it would be more than Matthew for sure. But I didn't think it would be this much. It was the worst flooding we've had on Ocracoke."
As Grace returned home and saw her water-soaked house for the first time, a moldy stench overcame her. She suffers from asthma and staying in those harsh conditions for too long proved more than her body can handle. "It immediately choked me up because it was so strong," Grace recalled. "I inhaled the mold, and it was like I was suffocating."
But Grace had a house that needed fixed, and she planned to do her best to make that happen. "The first day I overdid it, and I just coughed all night," Grace said. "My husband was afraid I was going to have to leave the island."
Operation Blessing and Volunteers to the Rescue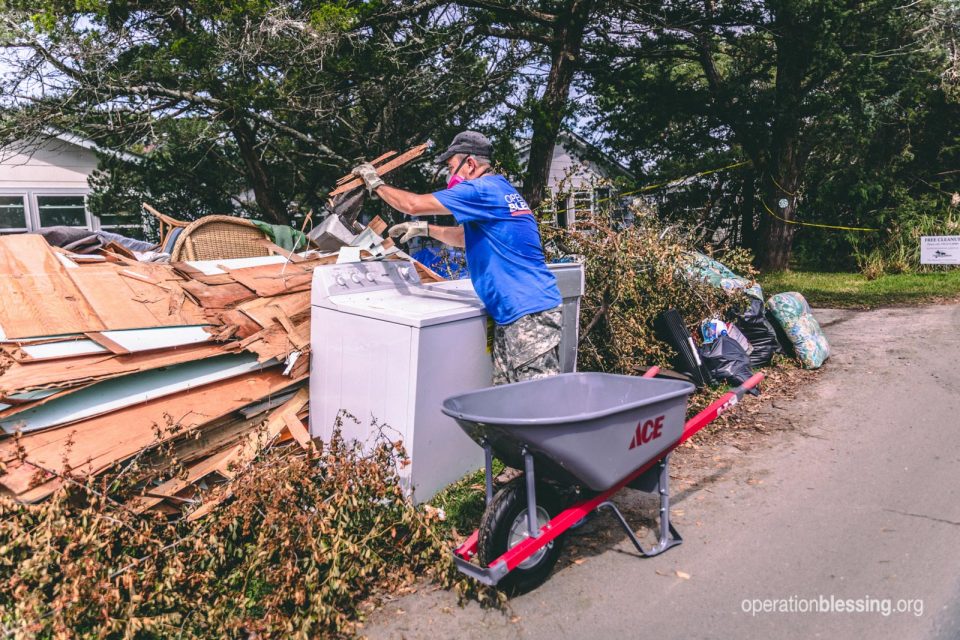 Thankfully, Grace doesn't have to cope with this tragedy on her own. Because of friends like you, Operation Blessing is there to help! We met her neighbor Judith the other day, and she told us we just had to help her friend down the street, Grace. So today we showed up with disaster relief kits generously provided by the Home Depot Foundation, filled with the tools to get this job done.
Our team hauled off heavy appliances that Grace and her husband couldn't lift themselves. Then we began the hard work of ripping water-soaked paneling out of her house. That stuff is difficult to handle, but our team cut right through it. We hauled off the insulation, and by the time we were done one of her bedrooms was clean down to the studs.
Disaster Victim's Joy and Peace Restored Thanks to You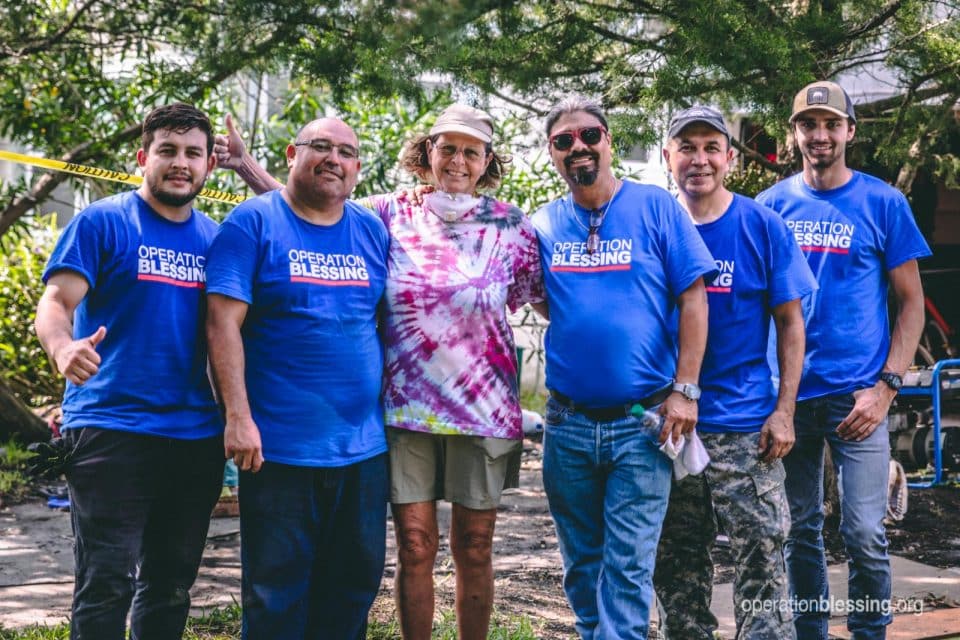 Grace was overjoyed! "It's a God send," Grace exclaimed, "My husband said, 'I think I can relax now because we have help.' I was so happy because he was doing too much."
Thank you for your prayers and your support! Because of your support, Operation Blessing teams and volunteers can serve on the ground in Ocracoke Island, helping people just like Grace and Henry recover from the devastation of Hurricane Dorian.
"Thank you," Grace said, "I just can't tell you enough how your donations help us."