VIRGINIA BEACH, VA – (September 20, 2022) – The humanitarian organization Operation Blessing has deployed its U.S. Disaster Relief Team to Puerto Rico to assist residents in the aftermath of Hurricane Fiona.
Operation Blessing Deploys Disaster Relief Team For Hurricane Fiona
The Operation Blessing team departed this morning from Norfolk carrying dozens of portable solar lamps and other emergency relief equipment. When they arrive later today, the team will join with partner organizations in San Juan and Ponce, Puerto Rico to distribute the emergency supplies and determine the next steps.
After Hurricane Fiona departed, Operation Blessing's partner organizations assessed the greatest needs facing residents. Currently, the major concerns remain the extensive power outage, roads with restricted travel in some areas due to mudslides or flooding, and a shortage of safe water.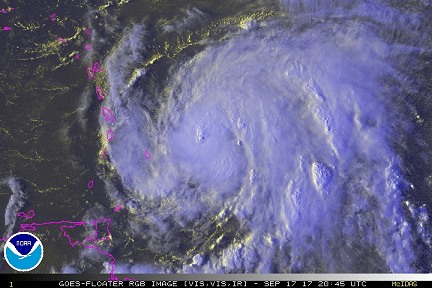 Operation Blessing Deploys Disaster Relief Team For Hurricane Maria
Operation Blessing was a first responder when Hurricane Maria struck Puerto Rico in 2017 and spent the following year providing relief efforts there, including extensive efforts to provide safe drinking water to families across Puerto Rico. This was done through multiple solutions including the distribution of Kohler Clarity filters, the deployment of 18 separate reverse osmosis systems that could treat 18,000 to 40,000 gallons of safe water daily, and the distribution of handheld chlorine generators and over 12,000 gallons of liquid chlorine.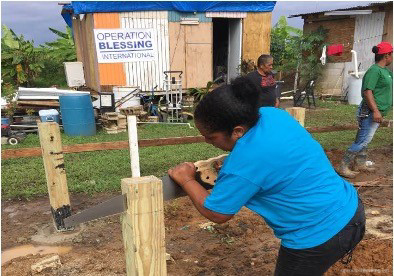 In addition to safe water efforts, Operation Blessing also worked to improve local nonprofit organizations' abilities to provide goods and services, treated stagnant swimming pools with mosquito-eating fish to avert a disease outbreak, distributed clothing to school children, and distributed over 35,000 pounds of food to more than 10,000 people. Recently, Operation Blessing donated a box truck to a partner organization located on Vieques to aid its ongoing hunger relief initiatives.
"The availability of safe water and electricity are critical in the aftermath of any disaster," said Operation Blessing's International Disaster Relief coordinator Benjamin Britton, who is leading the team in Puerto Rico. "Without those, the situation could very quickly turn into a public health calamity. Operation Blessing has worked to serve the people of Puerto Rico following Hurricane Maria, and we are honored to return today and help these wonderful people in any way we can."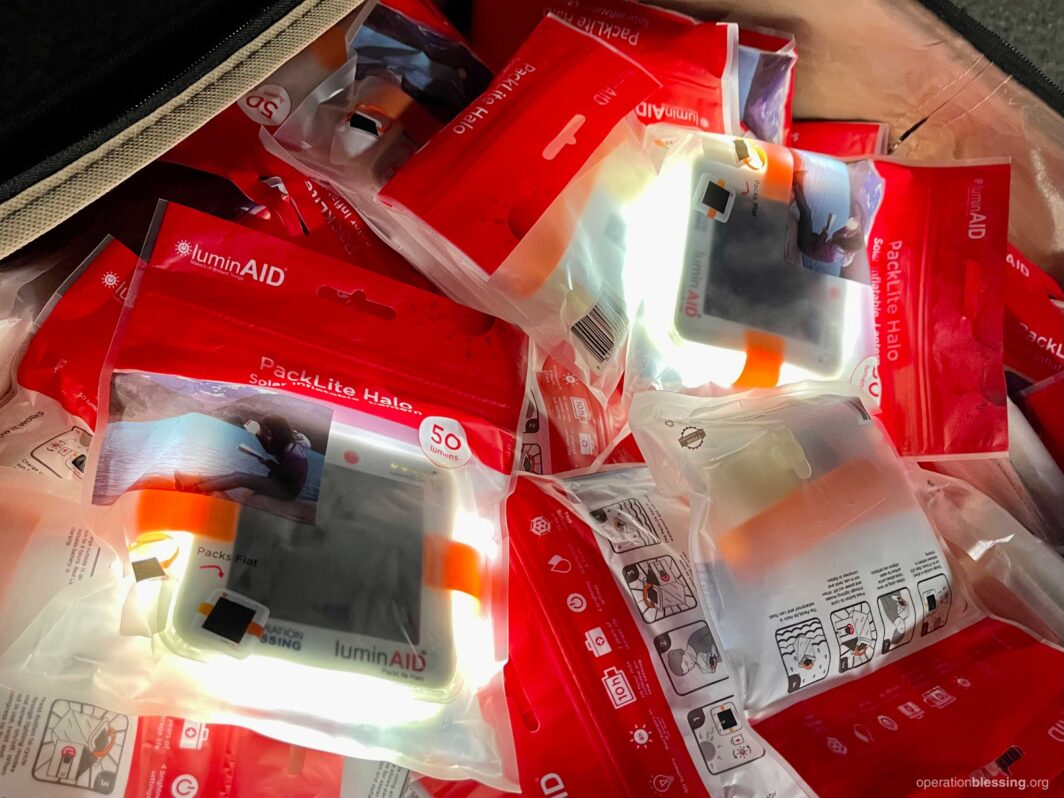 To donate to the relief efforts, https://www.ob.org/disaster-relief/
About Operation Blessing
Based in Virginia Beach, VA, Operation Blessing (OB) provides humanitarian services such as strategic disaster relief, medical care, hunger relief, and clean water. Founded in 1978, Operation Blessing has touched the lives of millions of people in more than 90 countries and territories, including the US. For more information about Operation Blessing, please visit www.ob.org.
# # #
CONTACT:
Chris Roslan
Roslan & Associates Public Relations
(212) 966-4600, ext 101
Reach me anywhere at (917) 538-5629