VIRGINIA – For many children from low-income families across the United States, school meal programs provide an essential source of food throughout the school year. Outside of school, however, these food-insecure kids may be left without a reliable meal source. With parents often working multiple jobs and still coming up short, weekends and "vacations" can be hungry times for these kids.
That's where Project Lunchbox steps in to help. This new pilot program from Operation Blessing's Hunger Strike Force is designed to provide these at-risk children with meals on weekends and school breaks. At the William A. Hunton YMCA in Norfolk, Virginia, where Project Lunchbox was recently launched, children attending day camps in the summer received food Monday through Friday but many of the children were going hungry over the weekends. As part of Project Lunchbox, the kids were given groceries to take home at the end of the week.
Hunger Relief for U.S. School Children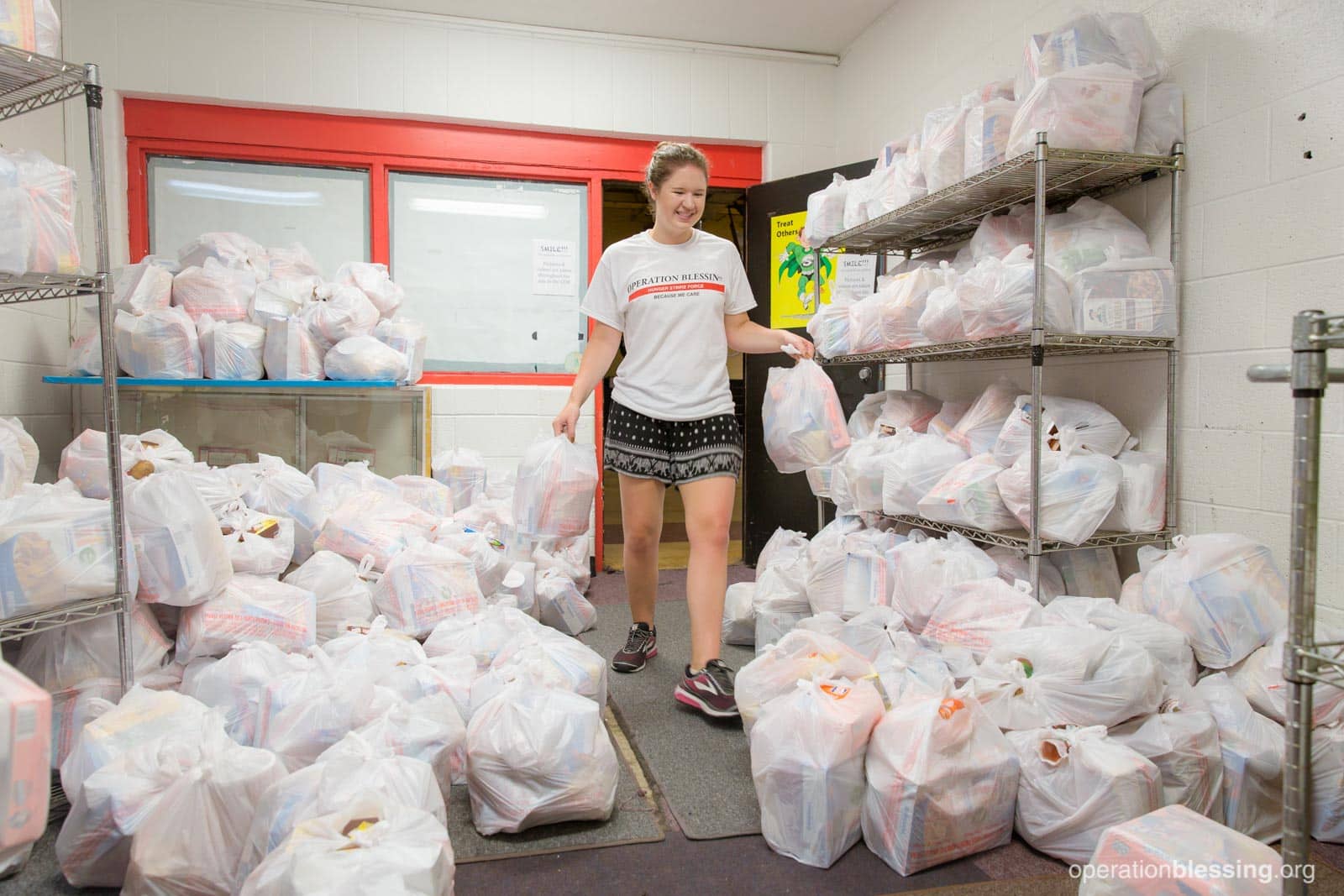 Brenda Gibbs, Senior VP/COO of the Hunton YMCA, said, "We've periodically had programs where we'd feed them breakfast, or maybe we will feed them lunch on weekends, but we were unable to sustain those programs over time because of the expense. … We were trying to bridge that gap, and Operation Blessing is truly a blessing."
With the success of the Project Lunchbox pilot program, Operation Blessing hopes to expand Project Lunchbox into communities across the country. With your support, we can make sure these children have food they need to grow healthy and strong!