HAWAII – Operation Blessing is on the ground in wildfire-stricken Hawaii offering tangible aid to disaster victims who have just experienced what some are calling the deadliest wildfire in modern U.S. history and the most devastating disaster to ever hit the island.
A local from Lahaina recalled the traumatic experience, "I ran out of the car and ran for my life down to the ocean. I was only a quarter mile from the ocean, and they stayed in their car. They died with their dogs and everything. Three of my friends in one car and two dogs died."
"We always want to be praying for the people who lost loved ones and who lost everything they know," said Drew Friedrich, Chief Operating Officer of Operation Blessing. "Homes are destroyed, water systems are damaged, entire neighborhoods are gone." To help provide some comfort to desperate residents, Operation Blessing has connected with local partner organizations and churches all over the island and is actively working to meet the most pressing needs.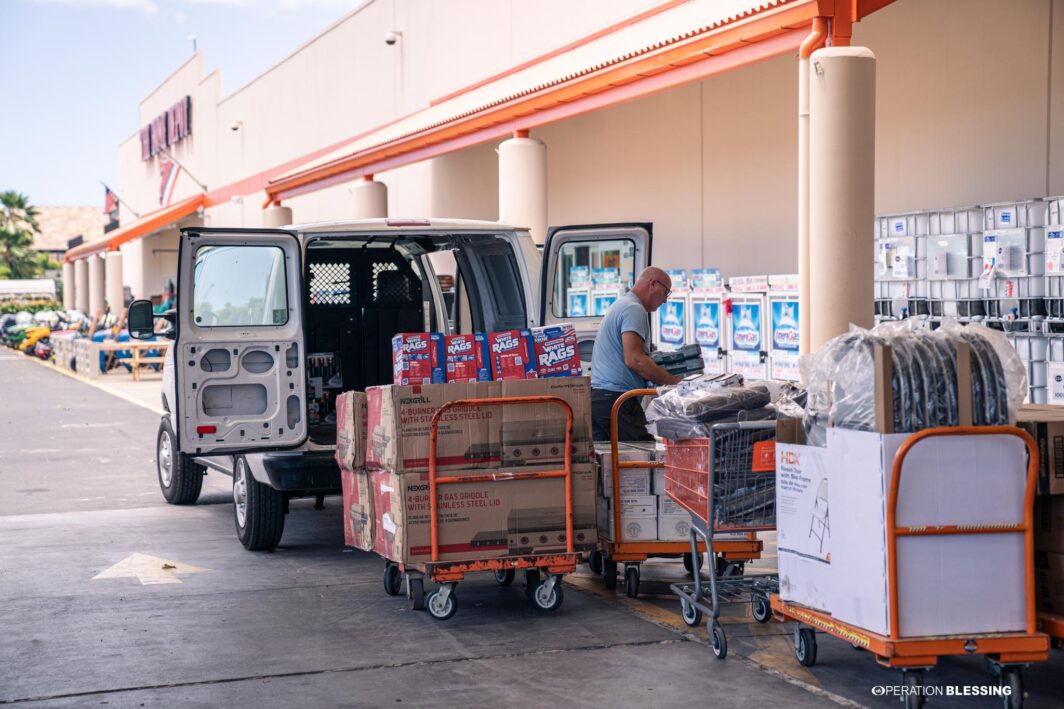 Emergency Supplies for Hawaii Wildfire Survivors
One of the most critical needs at this time is for emergency supplies for Hawaii wildfire survivors, and Operation Blessing is uniquely equipped to get those supplies to the front lines thanks to friends like you. Our disaster relief team is stationed on a nearby island in the town of Kona since devastated Maui has limited resources that don't need to be drained by relief workers.
"While a traditional deployment of the U.S. Disaster Team and its caravan of heavy equipment is not possible due to the remote island location, Operation Blessing is committed to helping the people of Hawaii through our partner organizations who are on the ground," said Jeffrey Westling, Chief of Staff for Operation Blessing.
Partnership to Help Hawaii Wildfire Victims
We are working in close partnership with Youth With a Mission (YWAM) who have a specialized capacity to reach remote areas with relief. Operation Blessing is serving as the supply arm providing all the necessities, while YWAM provides the direct connections and transports the supplies to needy families in the area.
YWAM Flotilla Ministry Director Julie Mclaughlin shared, "It's been such a good partnership with Operation Blessing. For us as YWAM, we have volunteers, we have a drive to get there, we have connections on the ground, but we really don't have the means to purchase these items and to supply them, and so having Operation Blessing here is amazing. The partnership allows us to really move forward."
Reports are saying that a main reason the wildfires were so destructive was the extreme wind from a recent hurricane spreading the fire—at times making it leap ahead of victims as they tried to escape—and people are most concerned with preparing for the next storm.
"It looks like there is another hurricane brewing in the area, and we were able to respond to some of those needs very quickly to prepare for the bad weather with tarps, ropes, flashlights, and ways to secure the few belongings that they have left," said Julie.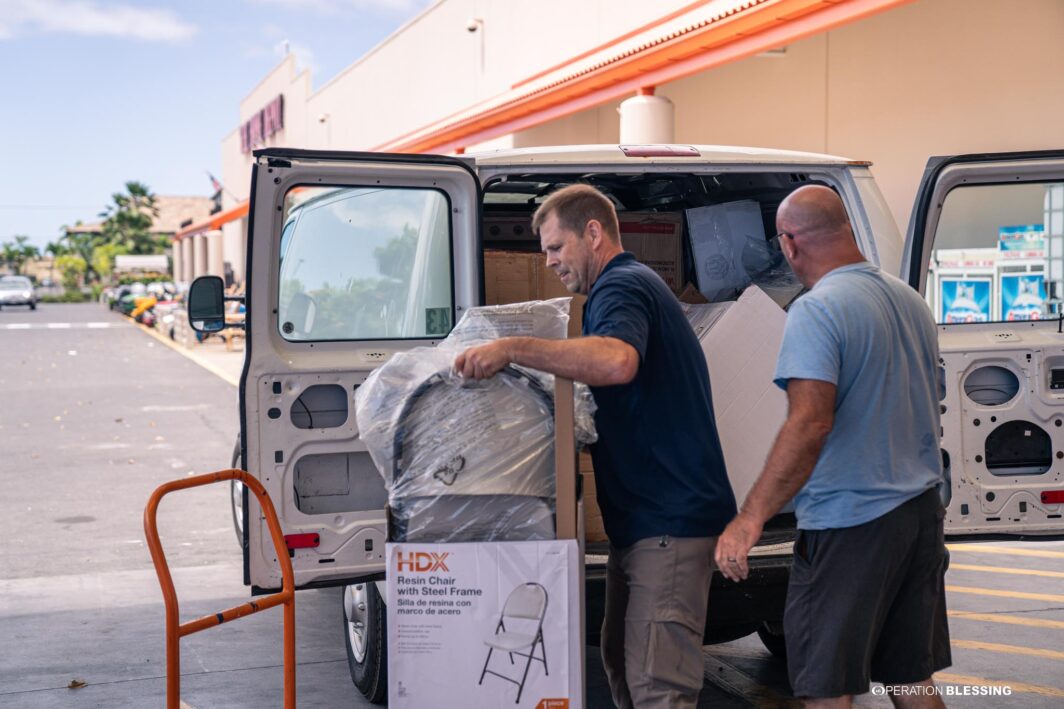 Your Kindness Is Helping Hawaii Wildfire Survivors
Compassionate givers are a lifeline to people who have lost so much, and we're thankful for supporters like you who have already provided potentially life-saving relief. There is still much to do, and we appreciate your continued support for the suffering. Please join us in praying for God's comfort and provision for their spiritual and physical needs.
Stay tuned for more information about Operation Blessing's Hawaii response. To donate to disaster relief efforts, visit: https://www.ob.org/disasterrelief/