UNITED STATES – Thanks to you, Operation Blessing teams are ready to love and serve wherever and whenever we're needed most. Today, we'd like to give you a behind the scenes peek at how that works.
Meet Lonnie Dushane, Operation Blessing's new production chef. Lonnie is responsible for running our mobile kitchens during times of disaster. His work helps provide up to 3,000 meals a day at a disaster scene!
Lonnie has a background in both the restaurant business and military logistics. He's also part of a close-knit family, including his wife Judy of 56 years and two sons. He owned and ran a restaurant with one son for seven years, which led to him supplying food to disaster zones. He also writes, speaks, and volunteers his time with drug addicts, the homeless, and abuse victims. Lonnie says, "I'm just an ordinary old man, but God opens the doors and I walk through them."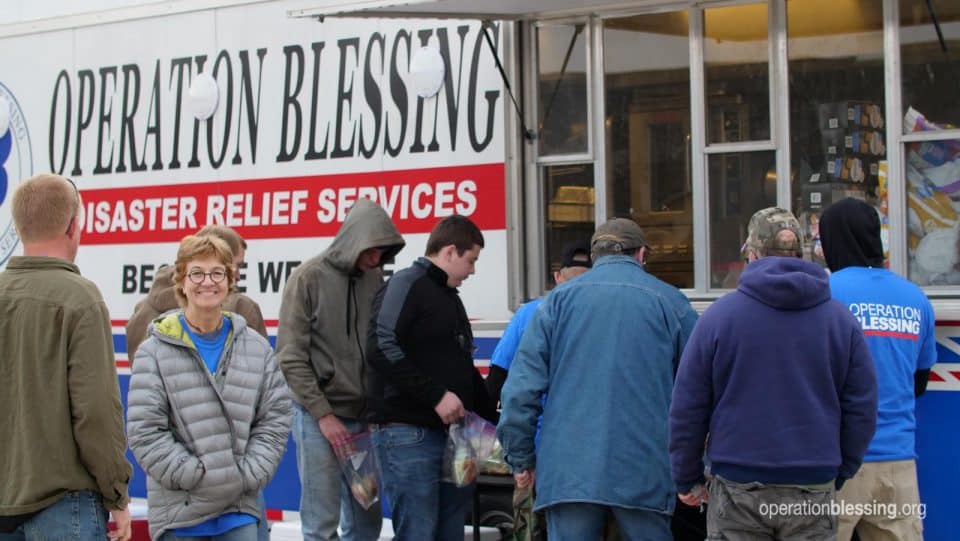 Operation Blessing first ran into Lonnie following Hurricane Michael in Panama City Beach, Fla., when Lonnie had taken a food truck to the disaster site. Lonnie turned out to be a kindred spirit, and soon joined the OB team as a production chef. He manages our three mobile kitchens, which he keeps up to date with the most efficient equipment. And he stocks them full of supplies, including lots of spices to keep the meals tasty.
Today, Lonnie, the mobile kitchens and OB stay on the alert and ready to serve whenever needed. Lonnie says that while people often look for some huge monumental purpose in life, "My purpose is just to love everyone the best that I can."
It's why Lonnie, and so many like him—including compassionate partners like you—are a part of Operation Blessing.