NEBRASKA – When historic flooding inundated much of the Midwest earlier this year, the destruction was beyond what many residents had ever experienced. "In 20 years I've never had [water] get up into the cabin," said Jack, a long time resident of the area. "But the floods just came through and did a lot of damage to a lot of houses around here."
Linda, another long-time resident, echoed Jack's sentiment. "Even as a child I can't remember Fremont being surrounded by water like it was," she said. "Now everything is destroyed."
For flood victims like these, the task of cleaning up and rebuilding can be incredibly overwhelming. But, thanks to faithful Operation Blessing friends like you, Nebraskans like Jack and Linda did not have to face these challenging times alone.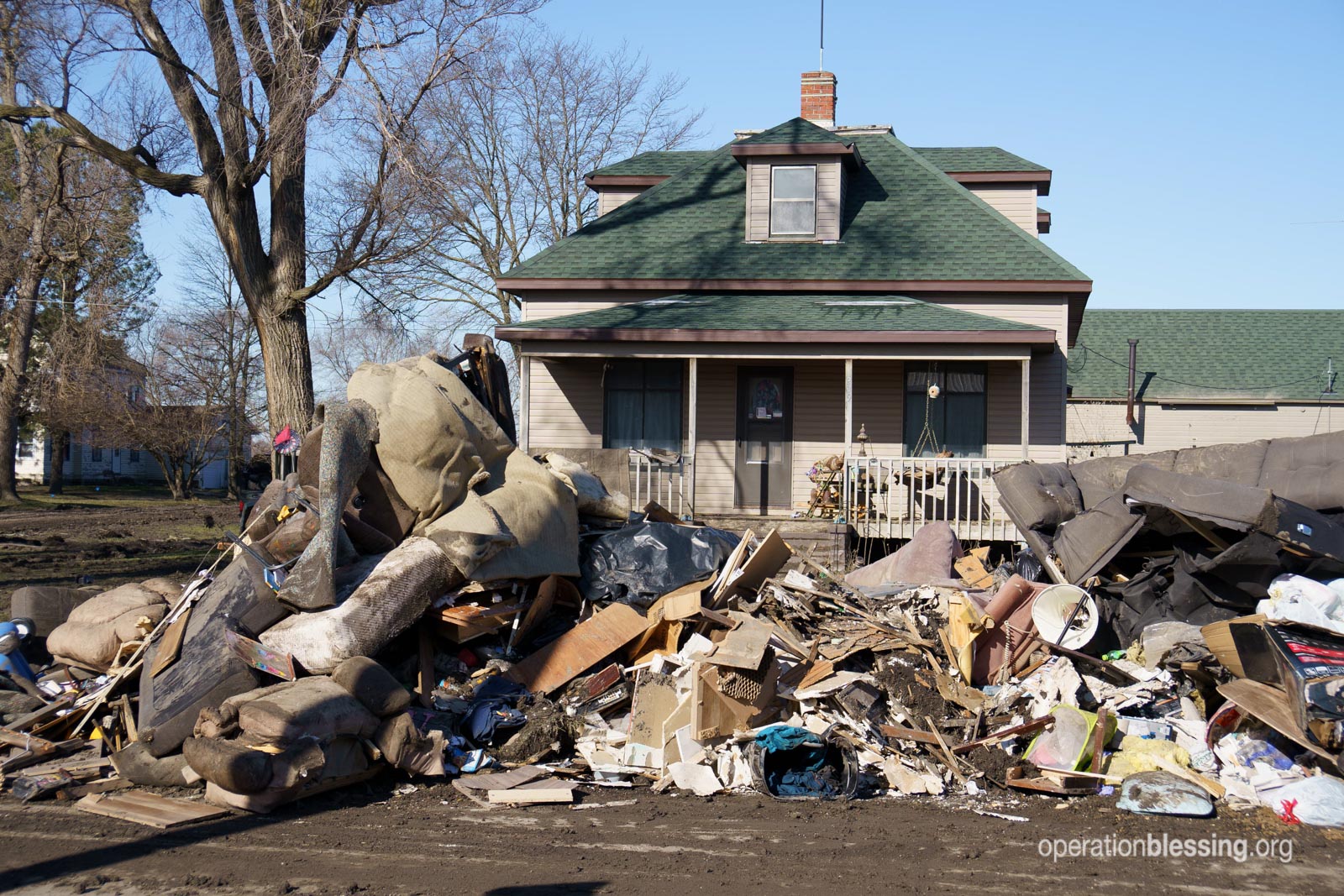 As soon as the waters began to recede, Operation Blessing's U.S. Disaster Relief team arrived on the scene. They set up headquarters at Good Shepherd Church in Fremont, Neb., and the call for volunteers went out.
It wasn't long before teams of blue-shirted Operation Blessing volunteers were arriving at homes like Jack's and Linda's. They tackled the laborious work of tearing up ruined floors, cutting out soaked drywall and insulation, and hauling off water-logged furniture and appliances. Volunteers also helped grieving families sort through and recover treasured memories and possessions.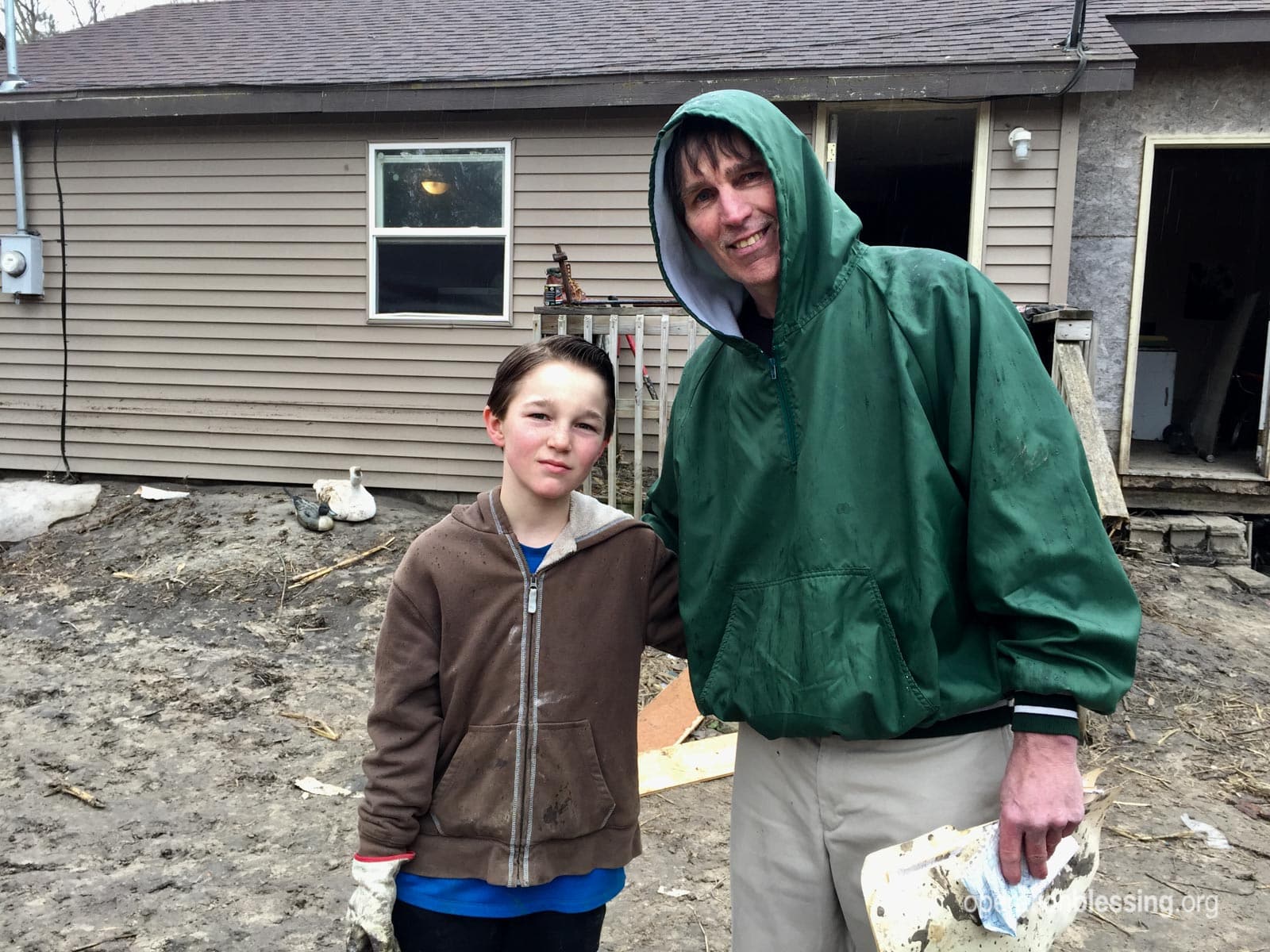 Flood victims were thankful for the help. "We are so appreciative to Operation Blessing for coming and helping us," Jack said. Linda shared a similar sentiment. "We can't say enough thank-yous for you guys to come and help us out like this."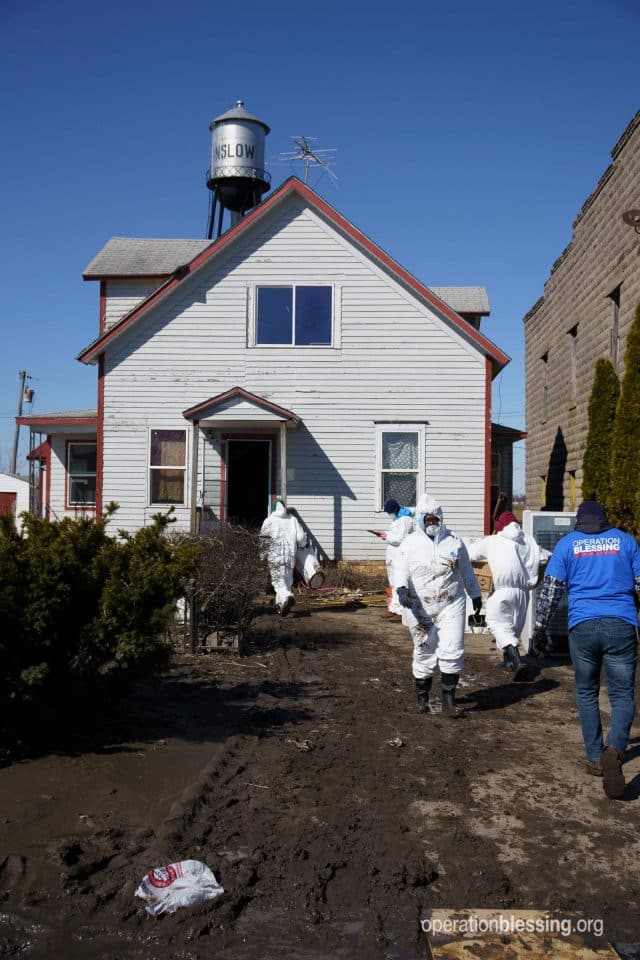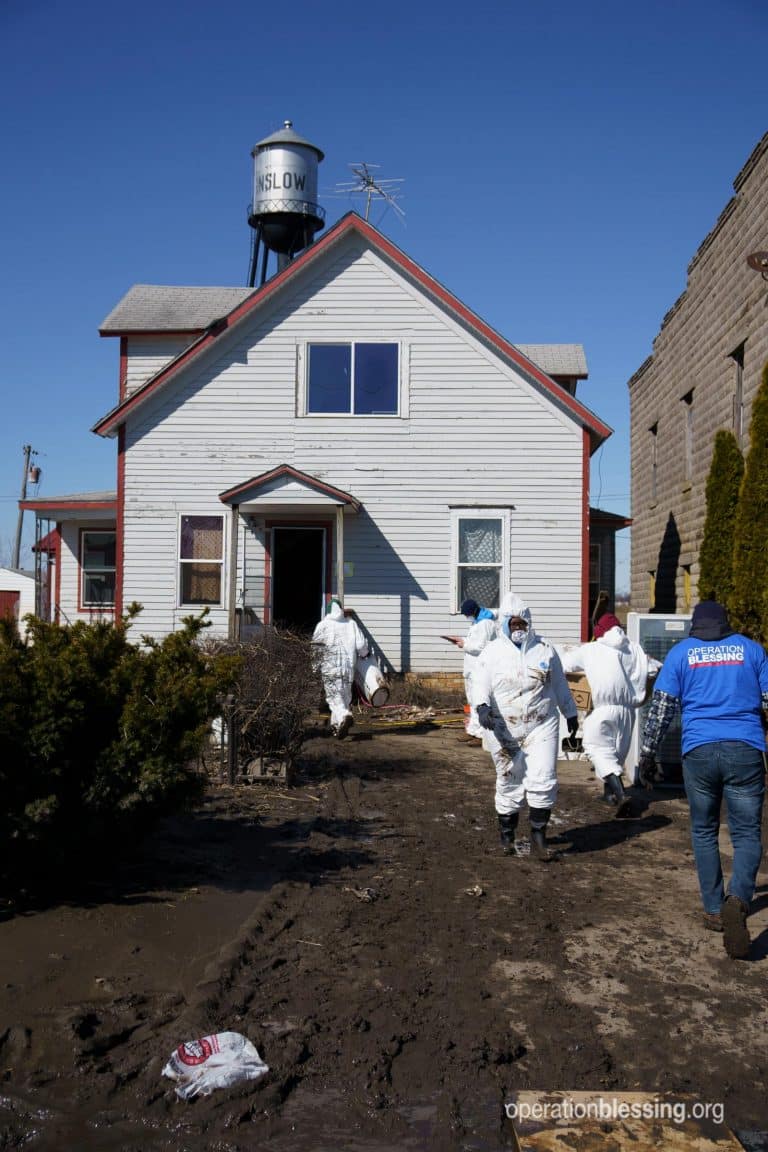 Thanks to your generous support, and the selflessness of all the Operation Blessing volunteers, flood victims in some of the hardest hit areas of Nebraska have received help, relief and hope during a very hard and painful time. Thank you for your kindness and compassion that is touching lives in Nebraska and around the world!