In the aftermath of the earthquake, Operation Blessing is in southern Turkey right now. We're working with a large group of volunteers from various organizations to prepare relief supplies for disaster victims.
We've been experiencing firsthand the pain and suffering of disaster victims in Turkey. The devastation from this massive earthquake is overwhelming as thousands of lives, homes, and businesses have been lost. People are traumatized, but we have a chance to reach out to them in love with tangible aid.
Team Prepares Relief Supplies for Disaster Victims
Right now, our team is prepping bags of relief items for affected families. As people struggle without basic necessities, some simple provisions can be life-changing—and can give people a little bit of hope.
International Disaster Relief Team leader Diego Traverso shares, "In these bags, we're including hygiene products, food, water, and a solar lamp that can bring some light in this dark time for them. We're still in the phase of assessing the need, but we are not going empty-handed, and we want to show up with something in hand so the people can be blessed. We want to thank Operation Blessing partners. Thank you for your prayers and support."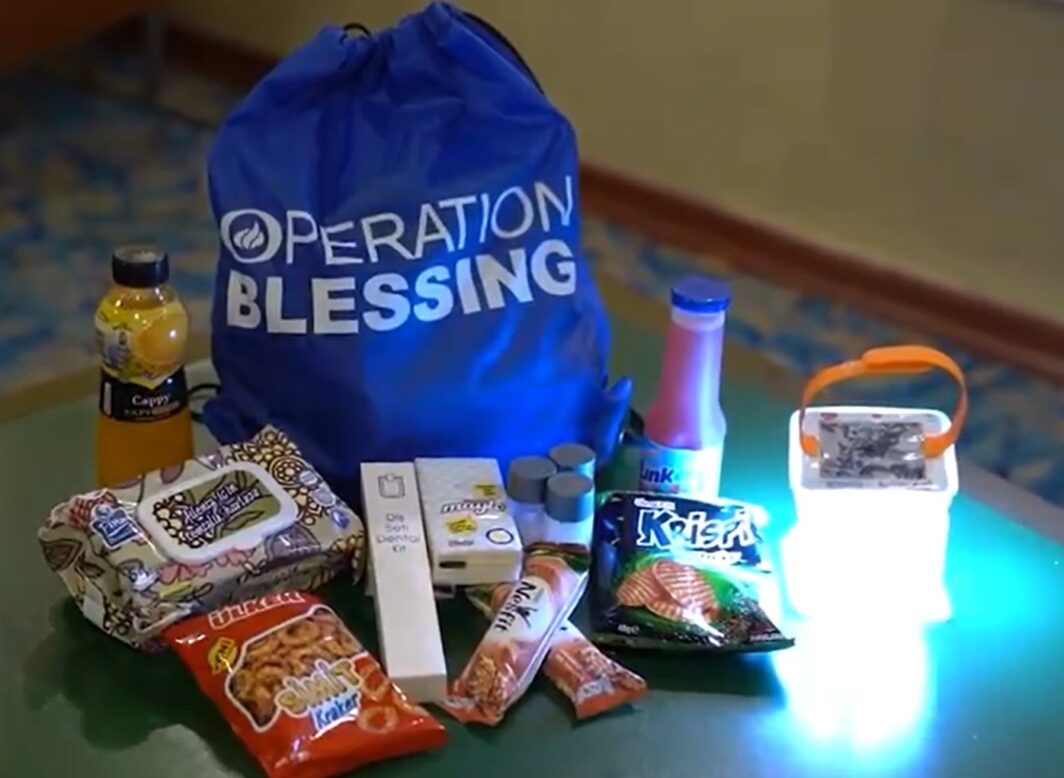 Together, We Can Be There for Them
Operation Blessing will remain in Turkey, assessing the need and bringing solutions to shine light in a terribly dark time. We see that the need is great in the areas of water, shelter, and food, and we're committed to bringing aid to the victims of this disaster.
When you support Operation blessing, you are there for precious families in Turkey who are suffering right now.
Stay tuned for more information about Operation Blessing reaching out in Turkey. To donate to disaster relief efforts, visit: https://www.ob.org/disasterrelief/