TURKEY – A convoy drove through the night last night to reach our disaster relief team on the ground with truckloads of vital supplies. Compassionate friends like you have enabled us to significantly ramp up our disaster relief work in Turkey.*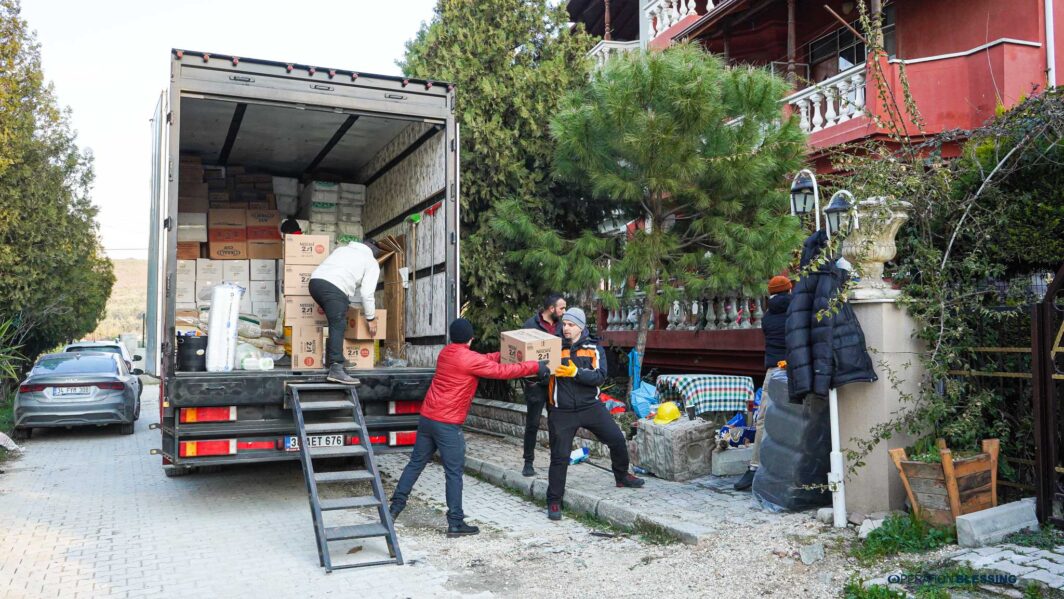 It took the convoy nine hours to make what would normally be a four-hour trip because of intense traffic heading into the disaster zone. A wide-scale humanitarian effort involving charitable organizations and rescue teams from around the world is now underway. Operation Blessing's staff and volunteers are right in the middle of it.
Humanitarian Efforts in Turkey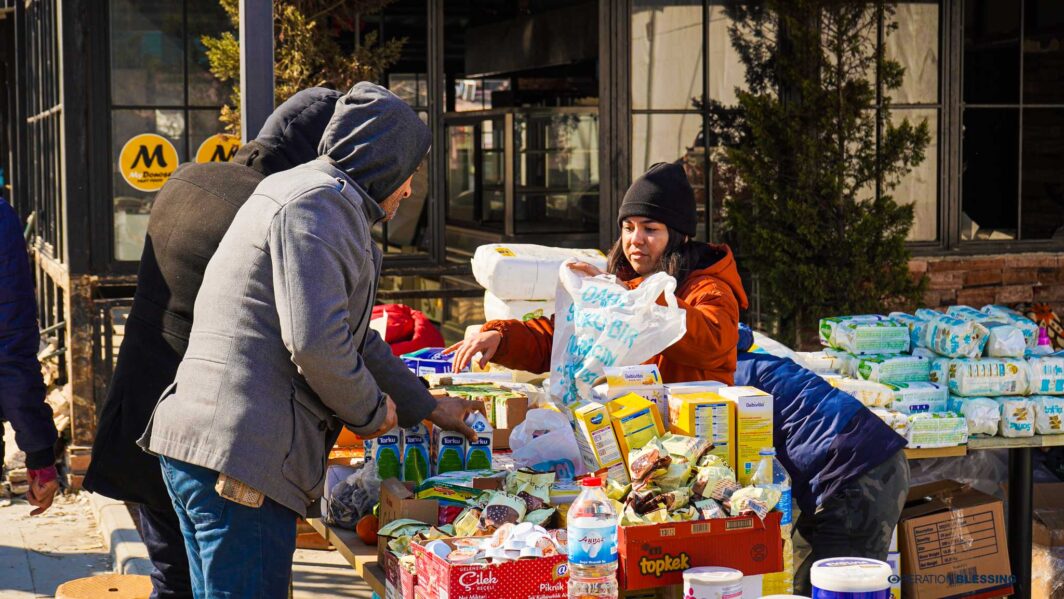 The death toll in Turkey and Syria has risen to over 36,000. Our head of International Disaster Relief, Diego Traverso, said, "I never thought in 10 years of working in disasters that the magnitude of this disaster was possible. The despair and the suffering are huge, and Operation Blessing is here to support the victims."
The disaster zone is being compared to the size of Great Britain, and the earthquake has affected as many as 14 million people. Almost every building in the region of Hatay, where we're now working, is either uninhabitable or completely destroyed.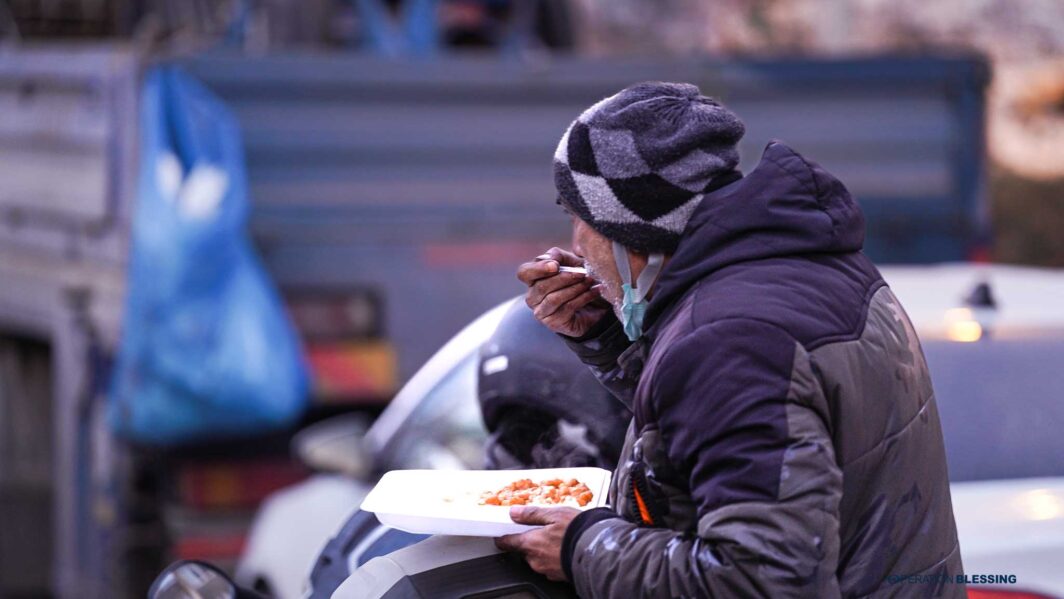 Thankfully, with help from compassionate friends like you, we are on the ground doing relief work in Turkey. We're receiving truckloads of vital supplies and distributing them in some of the hardest-hit areas. We're handing out relief items like food, drinks, diapers, fuel, solar lights, and hot meals. Our team of staff and volunteers is multinational, multilingual, and multigenerational.
Charitable Organization Reaches Out to Earthquake Victims
With your support we can continue to bring comfort, help, and—perhaps most importantly—hope to those in need.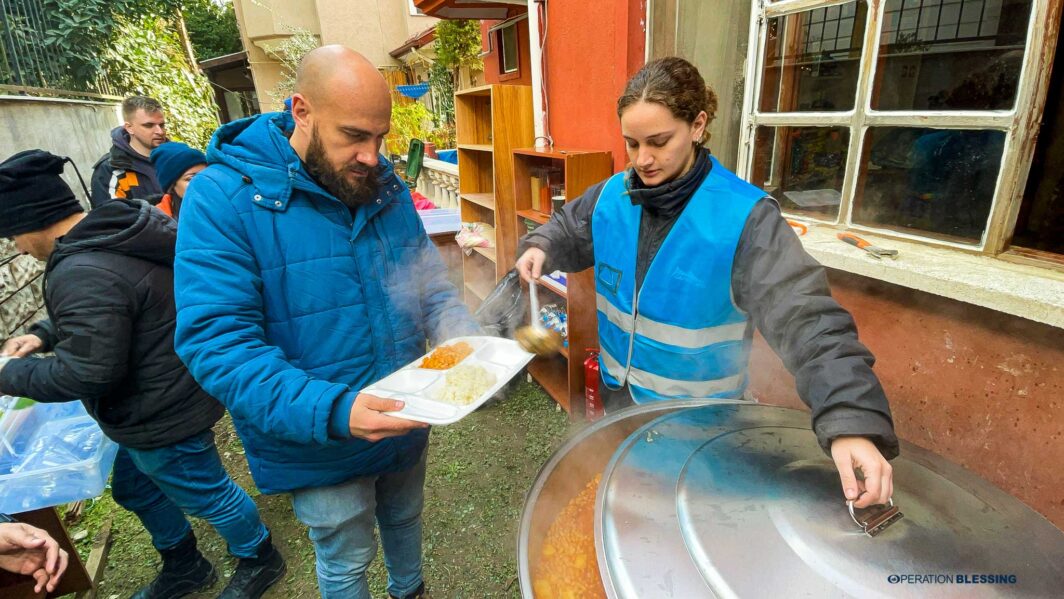 In addition, Traverso said, "Today we're going to set up a soup kitchen, hopefully two of them…. for the rescue teams and the people that were affected by the earthquake."
Thank you for your kindhearted support of the precious people in these shattered communities. Traverso wrapped up by saying, "Pray, pray, pray for sure. And if you can donate in some way, please do it. People need it, and it will help us to extend our humanitarian footprint here. We are going to be able to do more of what we're already doing. $1 goes really far here, and that's amazing."
---
Stay tuned for more information about Operation Blessing reaching out in Turkey.
*Turkey is now officially spelled Türkiye